Inbetween my hairdresser appointment and an exhibition I had 20 mins to get lunch. Presto was right in the middle between this two spots, so finally it has happened what I was planning for weeks: I had tasted their home made pasta.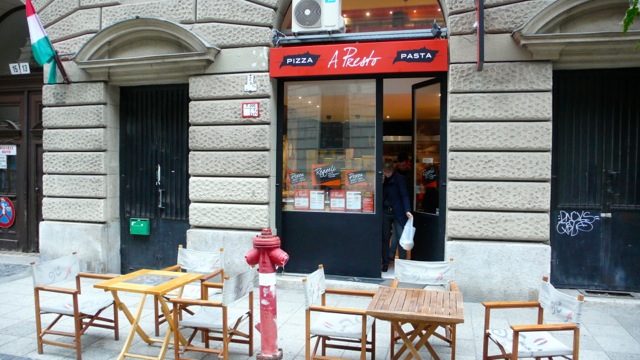 This Imbiss has opened its doors only one and half month ago and fits perfectly into the New Budapest-Local Concept: simplicity, a leading Idea, strong focus and demand on fresh or home made ingrediens, good design and authenticity. Just a few years ago this mentality was absolutely missing in Budapest, but now almost every week a new Local like this openes. I would put on the list (not mentioning everyone here) the Halkakas, Szelet Pizza, Bors, Leves. , Cserpes, Cukorka, Pig37 Blitz Grill, Habos Gofri. They are the latest trend.
Without any doubt this new concept is the best thing what could have ever happened to Hungarian gastronomy. Our generation and the older ones had it hard. Decades passed without a leading model, the fundament of quality gastronomy was missing, and now as grown-up we have a lot to catch up. Nowadays the youth in Budapest has a chance to try quality food for affordable prizes, so they will never buy zombiehamburgers made of frozen meet, when they have a choice of carefully prepared sandwiches and yummie home made pastries instead. This generation will demand a big change in gastronomy and make shure that all those monkey-business locals in Budapest, Balaton and all over the country have to close their doors giving the chance for those who puts quality on our plate to become a roaring trade.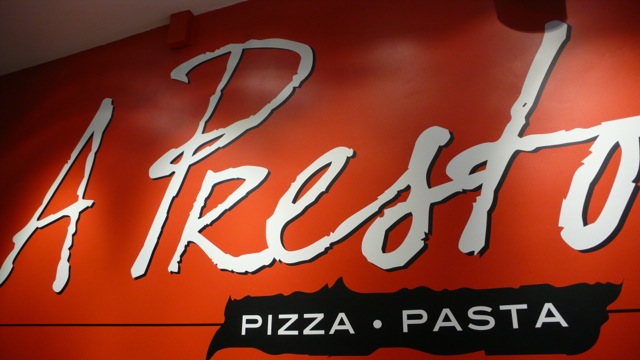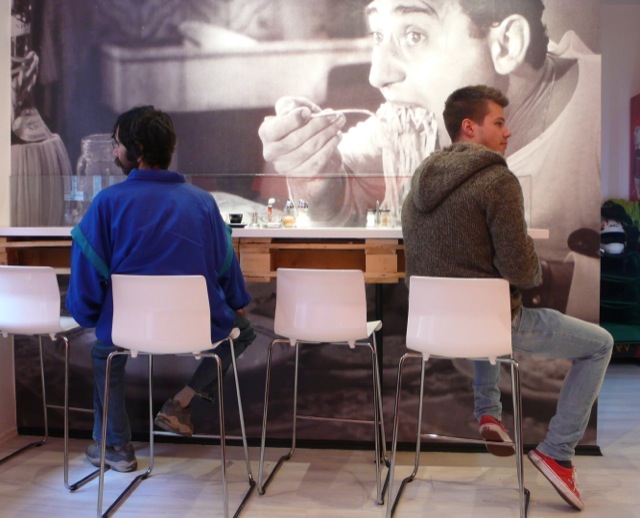 We need these Presto-level locals badly! The good news is, that now also in the centre we have a place offering home made pasta for good price. In Presto you can have breakfast or order a pizza (even to take away), but my goal was to try their pasta, so I asked the friendly waitress to recommend me something. She and the cook, who was about to put the fresh pizza into the oven, chose equaly the "gnocchi of the house". This was a gnocchi with Parma Ham and leek in a creamy tomato sauce. Sounded good enough to try and for a price of 1290 Ft I wasn't risking much.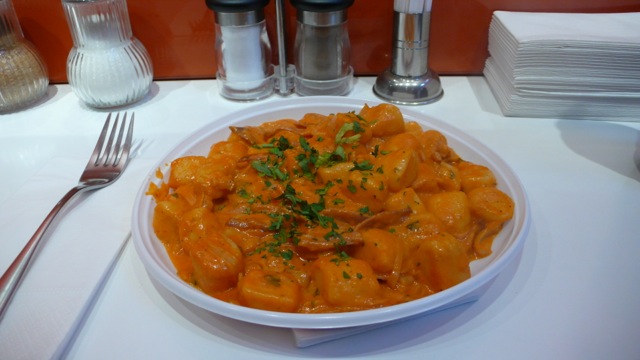 The meal was absolutely fine. I really liked the gnocchi itself. You could feel it hasn't been prepared a year ago, then dried and now boiled, no, this was a fresh, soft and tasty potatoe dumpling. The sauce was a hit: sweet and a bit bitter at the same time, gained character from the ham and tasted fresh from the leek. And eventhough the portion doesn't seem to be big, its absolutely filling. I wasn't hungry until late afternoon.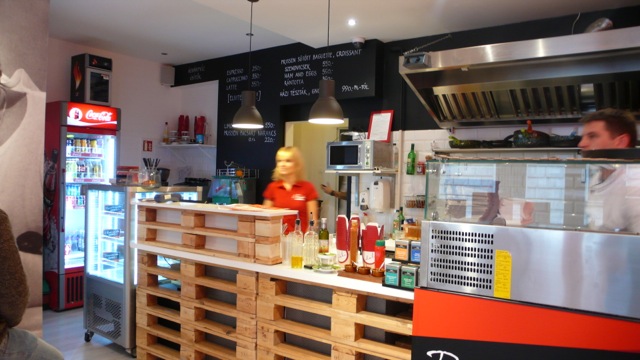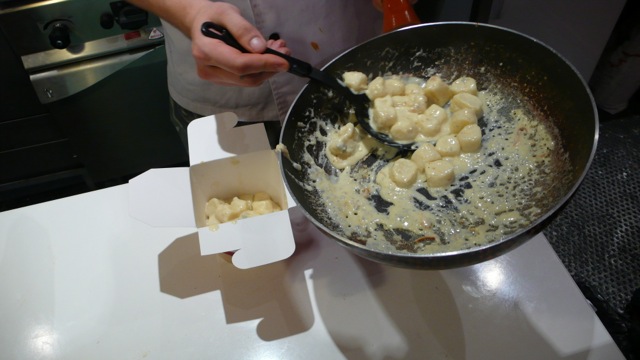 Presto fits perfectly into the list above. There are few things to develop, I don't think the plastic plate fit here, (not too ecological either), and it would be important to have some wine on the menu, as they match very well with Pasta (but: as per regulation without restroom not possible to get liquorlicence, so first restroom then wine to Presto please!) Still, this place is nice and well positioned, ideal for young Customers.
Presto
Hajós utca 13-15, Budapest, HU.
(30) 686 8019