You may have walked or took the tram on Nagykörút to cover the large half circle stretching from Boráros square to Jászai Mari Square. This route has seen it's high days at the early 19th century when there were many cafes and bohemian bars filled with talented artists and poets of the times, quite a few of them drinking on credit.
Not many knows that at one point there were plans for shaping the inner city of Budapest similar to Venice. Instead of the road of Nagykörút, they dreamt up a large canal with boats similar to the famous Italian water town. If the plan went ahead, today's tourists likely would travel around in style on gondolas.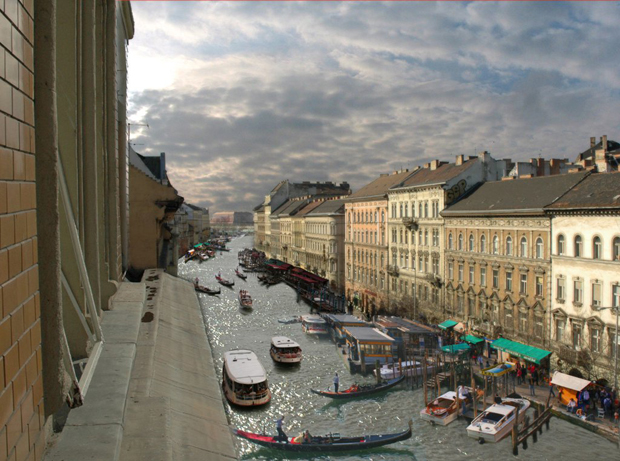 In those days the Danube embankment was a buzzing business exchange with boats providing Budapest with as much goods it could take and also take away any surplus. The idea to build a wide canal suitable for boats in the inner city where Nagykörút is today was the brain child of Ferenc Reitter a chief city engineer in the 1860s. He dreamt up a plan of a 36 meter wide side branch of the Danube in the city complete with water locks and 12 bridges. Though the press was running with the idea and many could already see the beautiful houses and palaces being built on the sides of this waterway, the transport ministry was concerned by the costs involved and rejected the plans.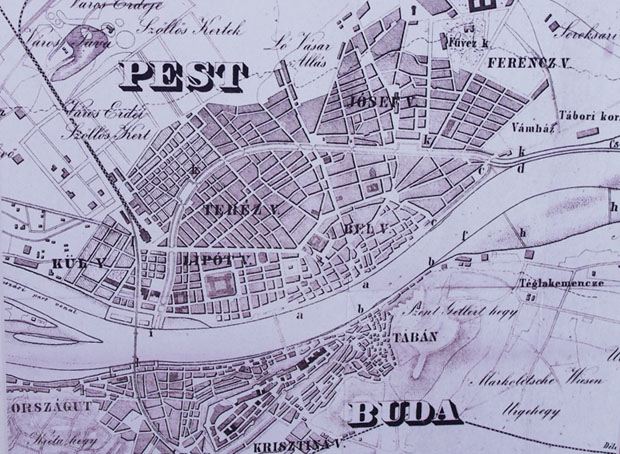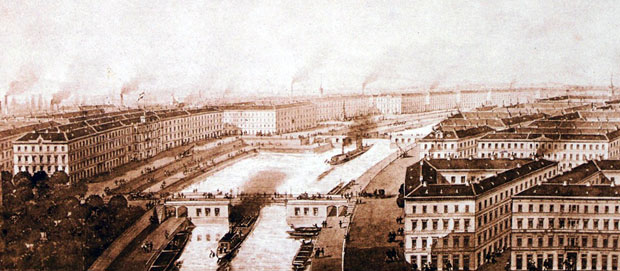 In 1868 the French Financial Institution 'Societe du Credit General' offered to build the canal without Hungarian help, but this offer was also rejected.
Slowly there were other plans surfacing. A Belgian group for example proposed an extensive overhaul of Budapest. Their plans included a new bridge over the Danube, 2200 new houses, schools, libraries, abattoir, waste management site, horse racing ground, highstreets. The plan also included a crescent shaped boulevard, this in effect would have been Nagykörút Parisian style without any water or boats in sight. In those days many were feverishly excited about investments, buildings and trade so the Belgian plan was also rejected despite they wanting to build as much as a whole new town. It was difficult to calculate all eventualities exactly and after a financial boom many were cautious about a following crash that had indeed happened in 1873.
At the end much had been built from these grand plans but bit by bit financed by the town itself. When in the mid-70s Nagykörút was built, the idea of the canal with the meticulously prepared plans sank forever.