Pasta pont (=Pasta point), is how you pronounce it. It was created by the same group as Leves. (=Soup.), a place that practically revolutionized our culinary habits, especially among the university students. As a result of no more than one article we wrote about them, long lines were queuing on the street in front of their restaurant. We have not written a single word about their second installment, they haven't even made an official announcement about their opening and yet, there was a huge line at Kálvin tér on the second day after their almost unnoticeable "inauguration":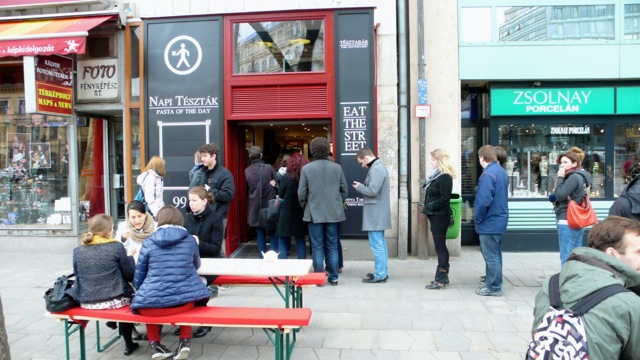 The concept of Pasta. is exactly the same as Leves.'s; a portion costs 990 HUF and the menu changes daily.
When I arrived on Tuesday, around 1:30 PM, the situation was almost distressing as I find long lines very discouraging, but then I decided to stay and wait. Then I started worrying: what if by the time I get there, there will be almost nothing left to choose from? Things got even more interesting when I got through the door: I was still far from my goal and there were at least 8-10 people before me so I couldn't relax just yet.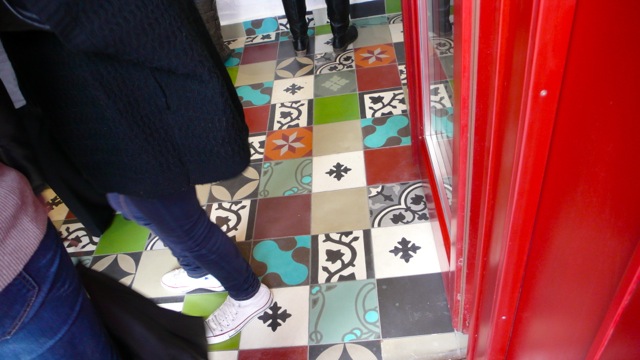 I barely passed the door when the sweet and funny cashier girl held up a sign with the word BOLOGNESE written on it, then she told us in a shy, almost whisper that it was the only sauce left and that they ran out of the rest. No matter, I thought.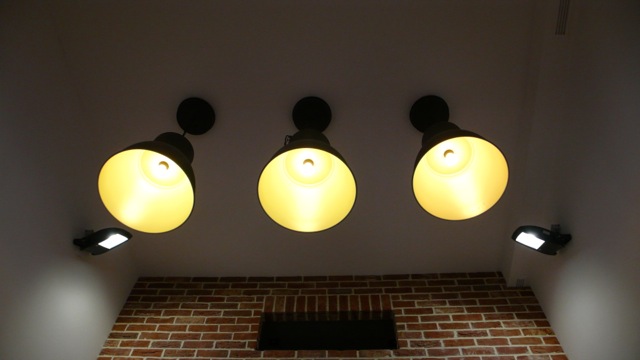 At this point I started worrying that they would run out of even the Bolognese sauce by the time I was next. In the end the wait was not that bad, 9 minutes at most from the end of the line until I was handed my box as the boys work really quick (cooking the pasta, warming the sauce, sprinkling the cheese etc.) The work is cleverly divided up so every person is executing one short, well-practiced operation at a time. This way they can serve a dozen people in an amazingly short amount of time. Sometimes, of course, even this isn't enough.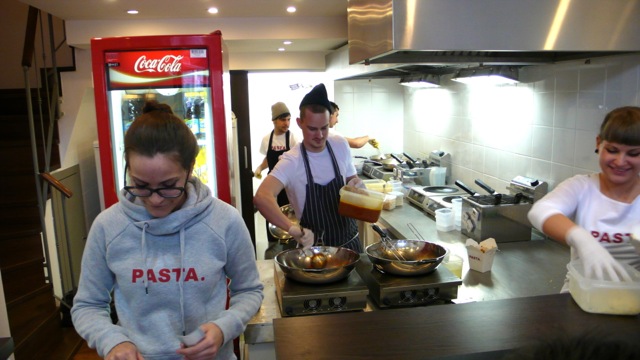 So let's talk about the food. It comes in a fun box which is suitable for consummation while walking but if you prefer, you can also find benches in front the place, unless all of them are occupied, of course. Anyway, the Bolognese: not a bad direction to take. I wouldn't go as far as calling it perfect but as the boys tell you, they are still in trial mode so smaller glitches can occur from time to time.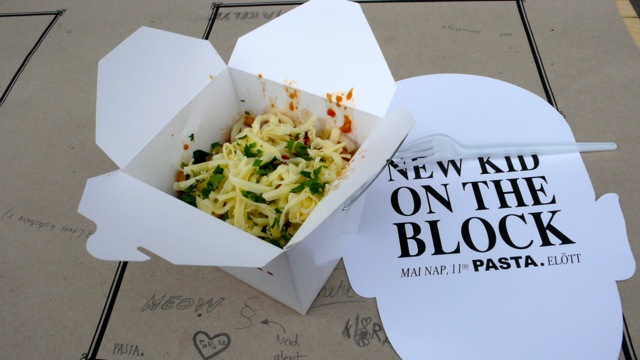 Let's see the ones I experienced: a turkey Bolognese counts as absolute blasphemy. I simply cannot allow it. Maybe someone will find a recipe proving that the ancient Etruscans made Bolognese with turkey or discover that this is the new rage in Europe; I still won't care. I'm quite sure that putting turkey in a Bolognese is the work of the Devil himself. Also: the pasta was OK but not flawless, a tad overcooked.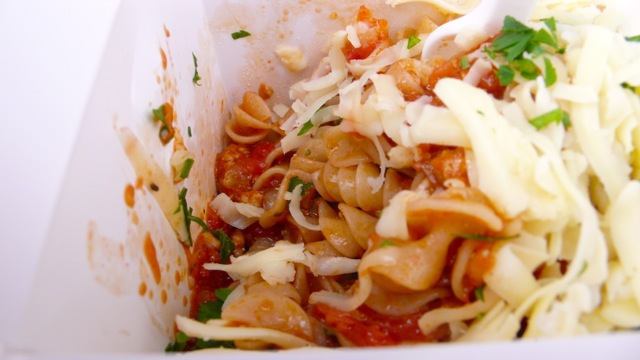 Everything else was great, even the pasta. The sauce has a superb taste; all the ingredients (tomatoes, carrots, wine, oregano and basil) come together nicely. It's spicy enough so that we even accept the girly meat choice, especially as they pay a lot of attention to the details: the presentation is good and the cheese is definitely not the cheapest one you can buy. I'm talking about a rich tomato-flavor, none of the plastic stuff or preservatives but a simply great dish.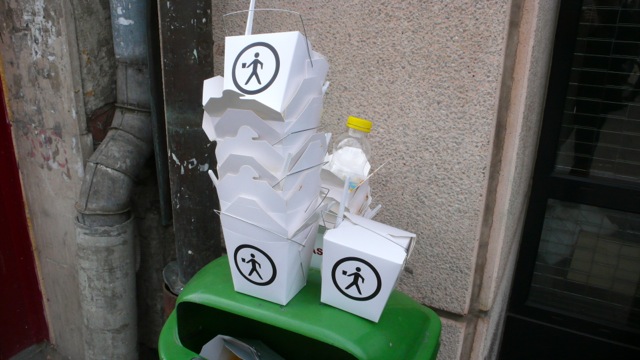 Budapest has a new place that is worthy of mentioning and I'm telling you that this happens on almost a daily basis now and these places are crawling with customers. Fortunately, the old but nice places keep their clients as well, maybe the bad ones will go down, but this is a tendency I like a lot, very much indeed…
Pasta.
Budapest, IX. Kálvin tér 2.
06302417760
If you want to get to know the authentic side of Budapest, the best bars, restaurants, clubs and events, join our Facebook group where you can find all the information you need.