I was thinking about visiting this place since the middle of the summer and last week I suddenly felt really hungry so I popped in to have some pasta.
What I knew before that: It is a small Italian restaurant, where you can buy homemade pastas and dishes made of them. What I did not know: Everyone is Italian inside. Not only the whole staff but the guests also. I stepped into the restaurant and I couldn't here Hungarian words only lots of 'ciaos' and 'bellas' and everything else I couldn't recognize with my two-word vocabulary.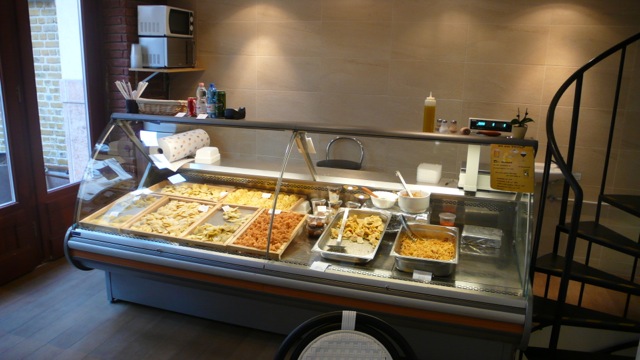 That's why it was a little bit difficult to puzzle out what kind of dish I'd like to have. Finally it turned out that it is a pumpkin-filled pasta with spices, loads of garlic, olive oil and parmesan on it.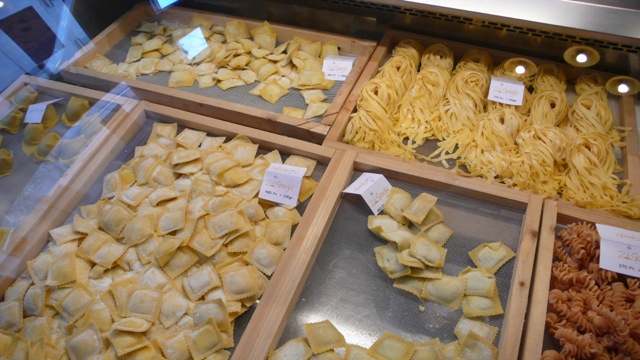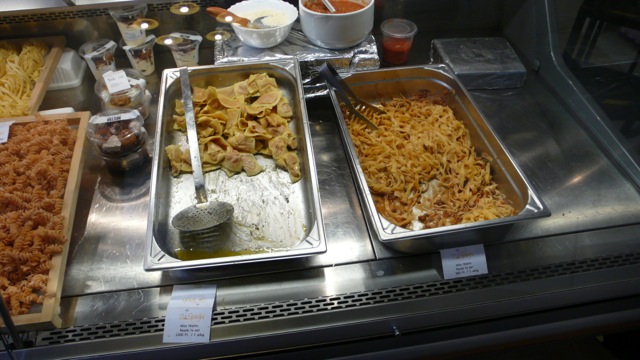 I hate pumpkin but I think this is the situation from where it will be nice to win. Furthermore I didn't want to say hello and look for another kind of dish because despite the lack of a common language we were quite close to make business. So I ordered the pasta and started to eat.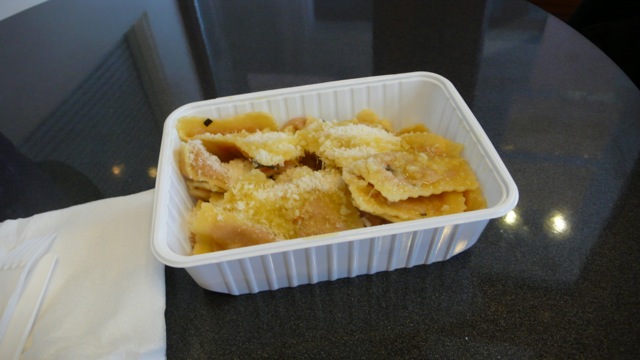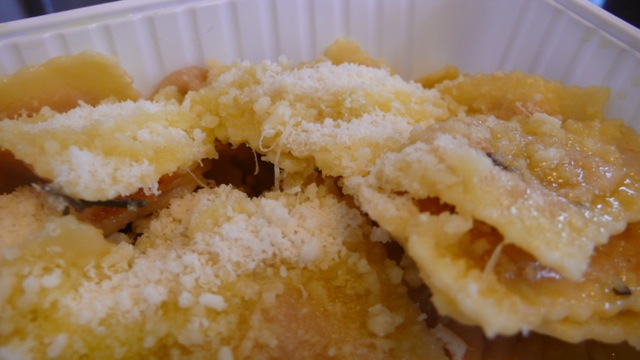 It was really cool. Of course I couldn't feel the pumpkin itself in it, only together with the other ingredients. The pasta was perfect. I am sure that I was influenced by the thought of having the pasta kneaded in the next room and the workers who are singing, laughing and shouting in Italian couldn't even deny it. But if they had served this dish in the middle of nothing I would have found the ingredients fresh and great.
The concept is good, the quantity is good, the atmosphere of the place is good and so is the price: one course of the the daily menu takes 980 HUF and the other one takes 1200 HUF which isn't so cheap but considering the location it is quite reasonable. It is alright. Mostly because you can eat well and after the pasta you don't really feel like eating more. What for more, you don't even want to eat for a while and this is not because of the pumpkin but because you are just full.
The 2Spaghi is a perfectly good place, with a really great atmosphere mainly because of the staff and the guests. So it is: strongly recommended.
2Spaghi
Budapest 1075, Király Utca 13, (Gozsdu-udvar)
If you want to get to know the authentic side of Budapest, the best bars, restaurants, clubs and events, join our Facebook group where you can find all the information you need.