When in Hungary, the only thing you should eat is 'goulash' and 'lecsó' (paprika stew), right? NO! Of course not! The last two decades brought an enormous evolution to Hungarian gastronomy, the dignity of past times is back, you can have great culinary enjoyment through-through the city for fair prices.
But where to pop in, if you do not want the culinary blast? You just need some fast food that can be got over with quickly so you could carry on with your day in the city? There are the international fast food chains, but why should you have the same junk food what you get at home. Especially as you can get genius burgers for like prices.
Here you go: The five Best Budapest Burger places if you want to stuff yourself. Can't be mistaken with any of them! (Prices indicated are for a menu - burger, fries(potato) and salad/coleslaw at some places)
7: Magic Burger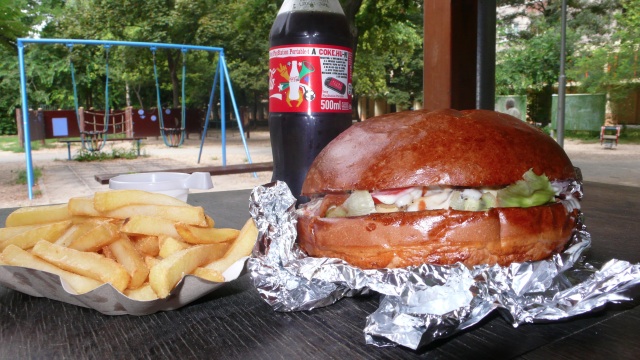 Outskirts, a trailer. That's where you find the fifth best burger of the city. Always long queue (line if you like) thanks to the ever fresh, grand raw material and the excellent technology. We might have complained about the bun if the enormous amount of meet wouldn't had taken our senses away from the rest of the world but stuffing our faces. Upon advanced notice they prepare the 2 kilograms (4,4 lbs) 'Monster Burger', but the basic ones are ace too.
Menu: 4-7 EUR
Address: 1033 Budapest, Szentendrei út 30. - front of Profi DIY store
Open: Mon-Fri 11:00-20:00 Sat: 11:00-15:00 - Closed: Sunday and bank holidays
6: Most - 'Now'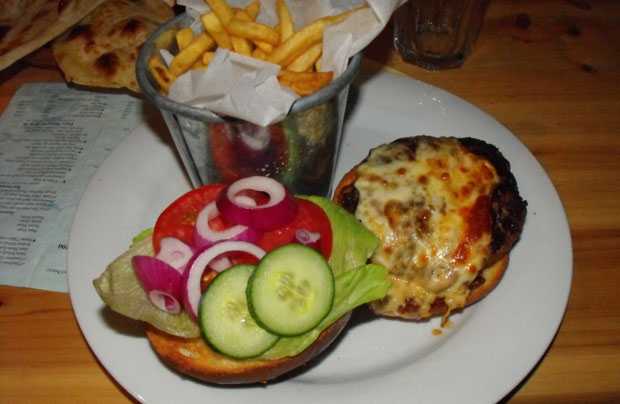 Want to kill two birds with one stone? No, I'm not talking about chicken burgers. You probably know by now, that visiting a 'romkocsma' (bar at ruined condominium in the inner districts) is a must while at Budapest. These party places are well known all around Europe for their great party atmosphere and as places where you can get drunk in a way like never before. The city is full of 'romkocsma' but one is more relevant than the rest and that's 'Now' (Most). Specially great burger what they have, meat done marvellously, all the raw material being brilliant, with an un-boostable authentic surrounding.
Menu: 6-8 EUR
Address: 1066 Budapest, VI. kerület, Zichy Jenő utca 17.
Open: from early afternoon
5: Gresham
Let's jump from the young's pleasure ground to the absolute high end: Gresham, the place that has been selected into the few of best hotels on the globe by many international magazines, with unbeatable luxury, absolute elegance and boundless sumptuousness. And hamburger. The third best in the city in contempt to the fact that the sauces are a bit industrial like, the meat was the most perfect here. They use perfect raws but are a bit disrespectful towards hamburg.
Menu: 19 EUR
Address: 1051 Budapest, Széchenyi István tér 5-6.
Open: 12:00-22:00
4: Varieté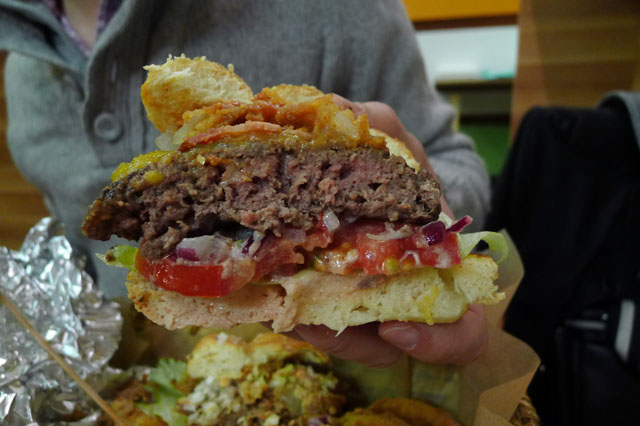 Nobody expected that something new can be produced in this competition but the team of the Varieté with a microbiologist background was able to create the brutally mannish, though together girlishly harmonic burger. It is also shameless to note in this post that their pulled pork sandwich is almost as good as the burger is.
Menu: 4-5 EUR
Address: Budapest, Veres Pálné utca 22., Budapest, HU.
Open: Tue - Sat: 12:00 pm - 10:00 pm, Sun: 12:00 pm - 9:00 pm
3: Pántlika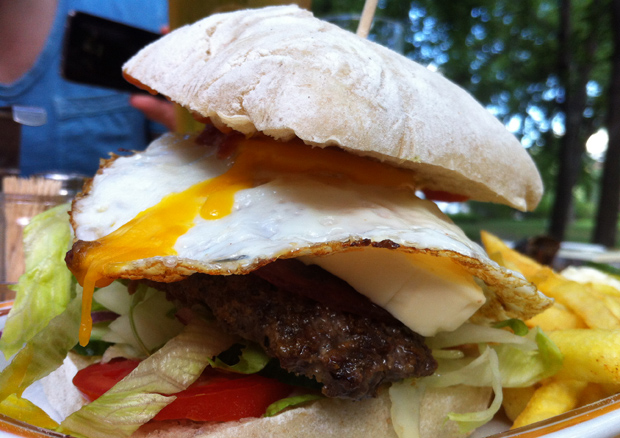 In this burger the most important thing is not the harmony of tastes but the courage whereby materials were about to join together. As good weather is coming, we are popping out to have an Athén burger or any other, because the burgers of Pántlika compared to the others in this competition are like spring vs. winter. Fresh, smart, funny, we like it.
Menu: 5-6 EUR
Address: 1146 Budapest, Városliget, 06703769910
Open:
2: Manga Cowboy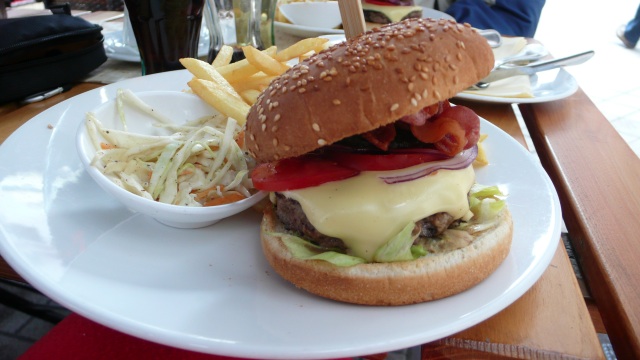 Strange name, great place: Manga brings you the burger that would be acceptable anywhere around the world. It would even stand it's ground in the States. Giant meat from fab ingredients, delicate bun, special home made sauces, well varied raw materials and adequate daring is combined in this grand restaurant. If you want go for sure without disappointment choose them from the most youthful street of town.
Menu: 6-9 EUR
Address: 1092 Budapest, Ráday u. 33.
Open: Mon-Fri: 9:00-24:00, Sat: 11:00-24:00, Sun: 11:00-22:00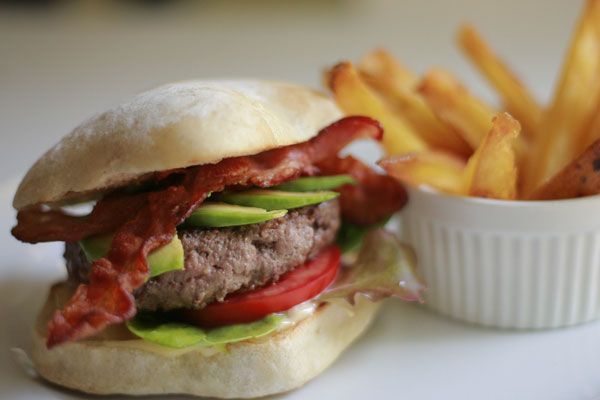 Perfect quality, well established concept, perfect harmony: Ring brings burger to the gourmet category. Just as well it's a load of meat in the focus here too, but this is mottled, mellowed, rump-steak that has been minced three times and seasoned with a secret flavourings. The bun is a ciabatta baked in a wood burning oven. You get ketchup here, a home made one, the fries are special so is the the cheese and all ingredients. The invented and materialised it: you can't be mistaken at Ring. And while you are there it is a must to try their cheesecake as well.
Menu: 5-10 EUR
Address: 1061 Budapest, Andrássy út 38.
Open: Mon-Sat: 10:00-24:00, Sat: 10:00-22:00
If you want to get to know the authentic side of Budapest, the best bars, restaurants, clubs and events, join our Facebook group where you can find all the information you need.