I had already written about Sunday Brunch and it has been my favourite since then. This is an "all you can eat" category but with much better quality food than usual.If you get it by a'la carte, you can not decline. The popularity of Sunday Branch has increased massively due to the article so we were invited to try a menu compilation in the Marriott, called "Kostoló" - the Taster.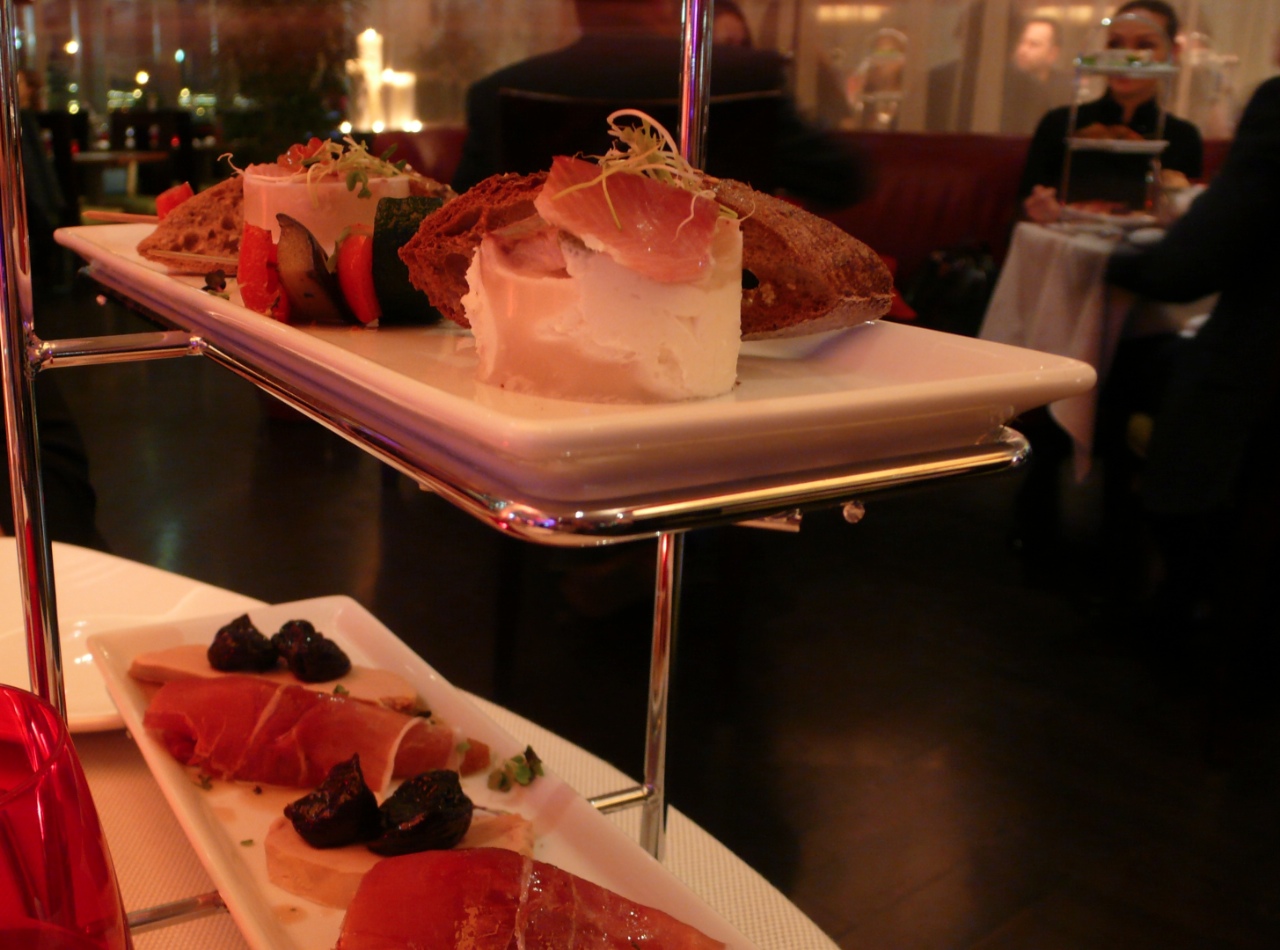 So the main concept of the dinner was creating a mixed menu in the Marriott's Peppers restaurant which is a little bit a'la carte as well as the Sunday Brunch. The point of the idea is having starters and dessert on a multi-storey tray but the main courses are choosen from the menu, including St. Jacob mussels with shrimps, duck, tenderloins or grilled lamb.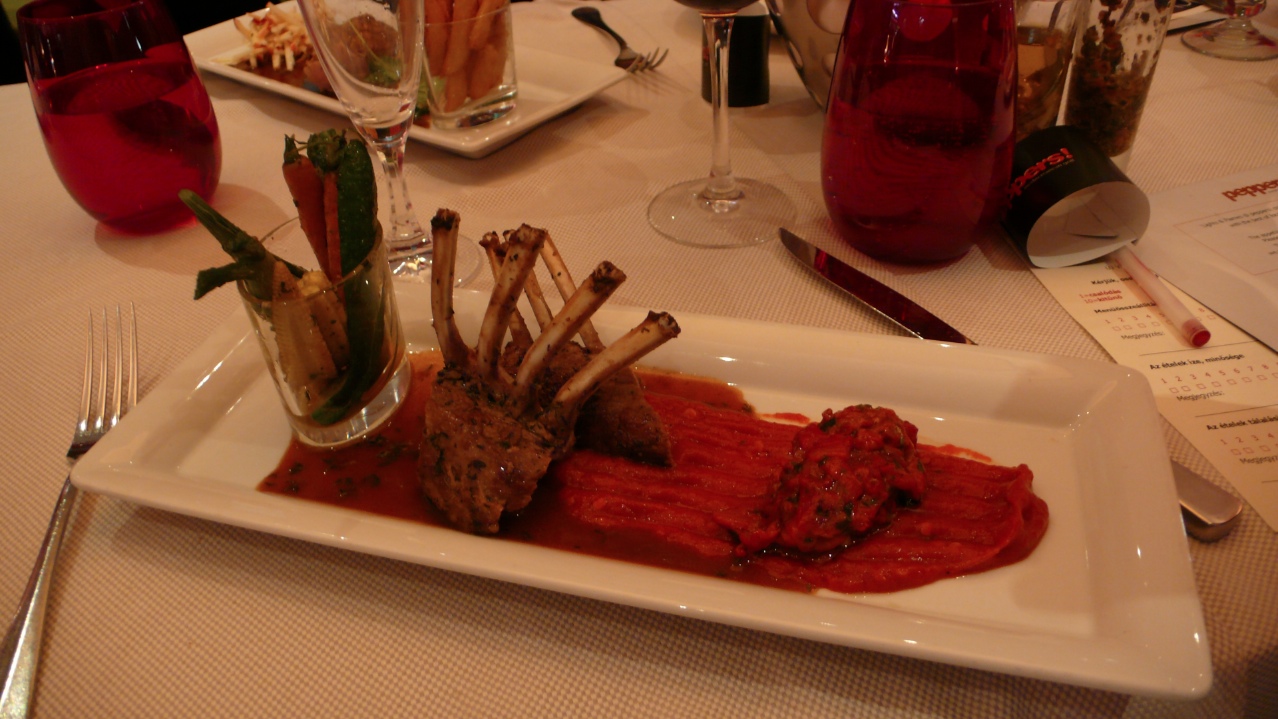 The starters are fantastic! Creams, pates, prawns with garlic saice on the third level of the tray, goose liver with dried plum in red wine sauce on the first, and one of my favourites; smoked trout with horseradish on the middle tray; sensational.
It is a particularly strong commencement of your meal to have these straters, home breads and baguettes are provided continuously, served with olives, tomato sticks and variety of sauces.
After this, nobody thinks that a pumpkin soup could be competitive, but I have to say - even though I don't like pumpkin - it is perfect, with strong creamy taste, not to mention their sorbet between the starters and the main course.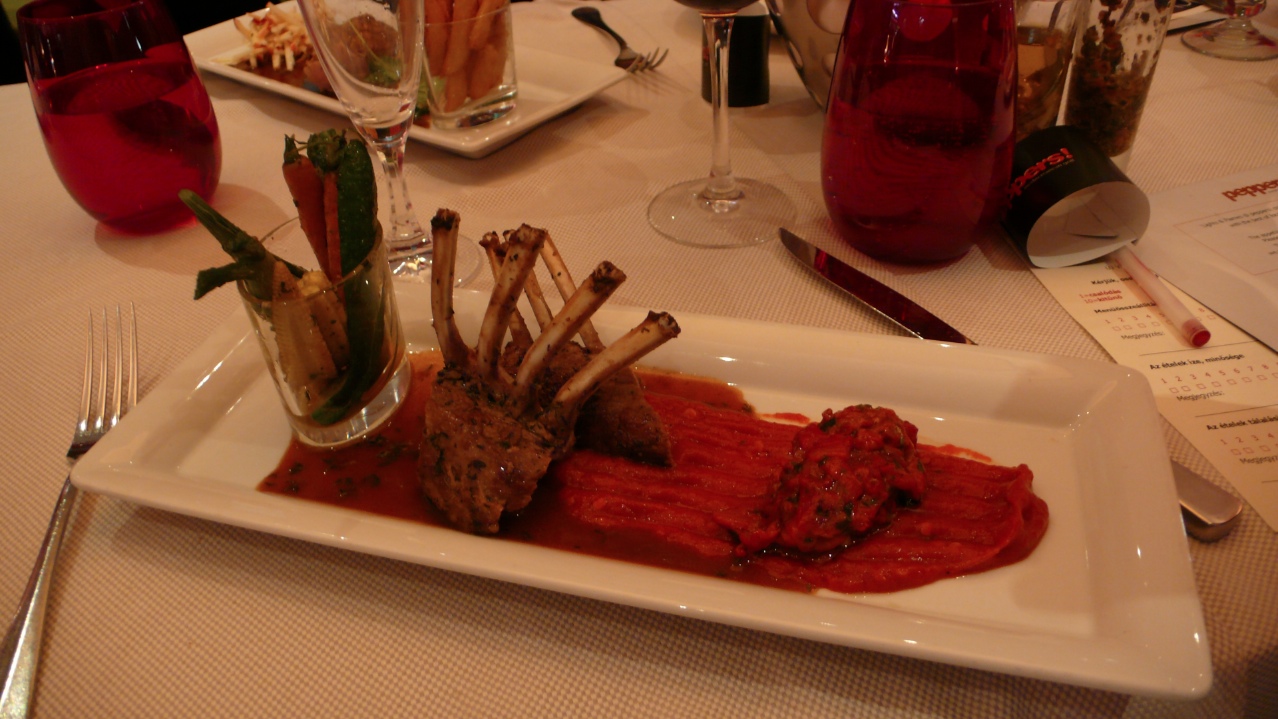 I ate steak for my main course. I enjoyed the mushroom Burgundi sauce with the medium rare meat.
The first time when I was there, I had lamb with pepper stew and I could not fault it. I tried prawns too, you will love it!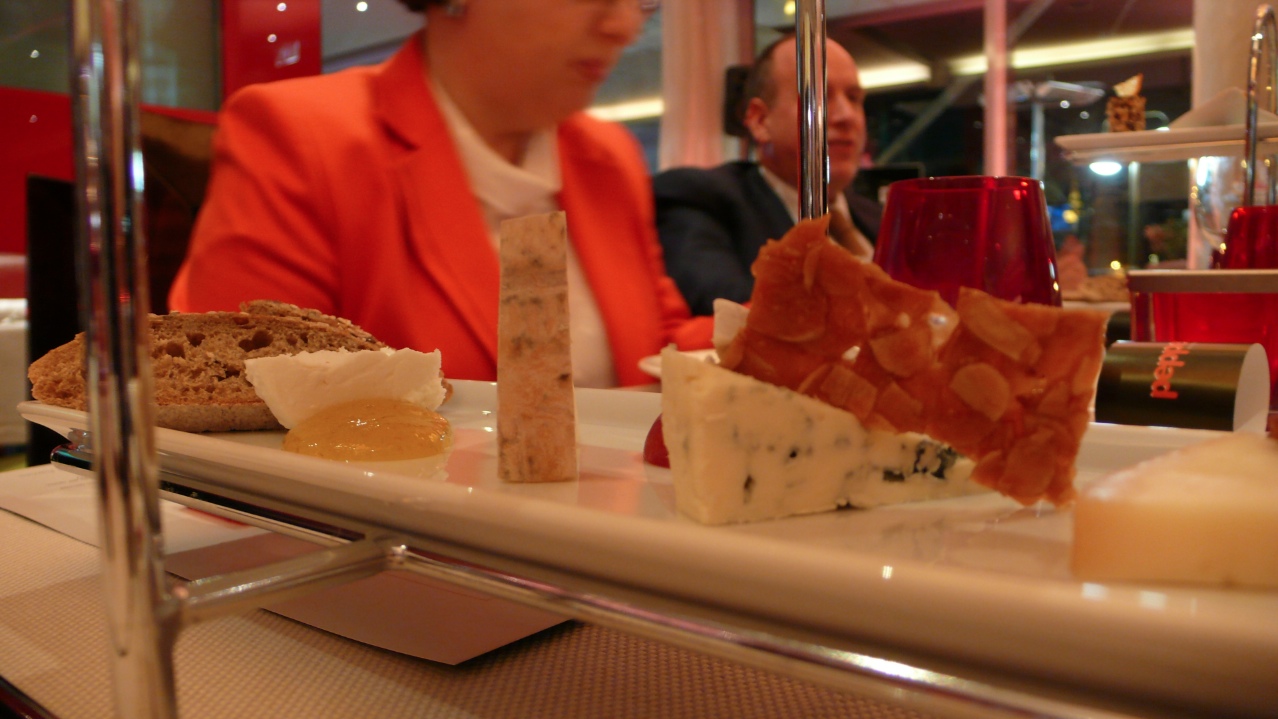 On the first level of the tray there are variety of delicious and special cheeses, supplemented by great toppings such as mustard with fig jam.

Unfortunately I wasn't happy with the desserts, they were characterless. But you can ignore my opinion because when we complained about it, they took our advice and changed the whole menu.

My last comment: The menu is 8100 HUF. This is not much for such quality and quantity. It is incredibly filling too.
But I think it is a shame that this price doesn't include the wine. A galss should be included in the menu.
Some of the guests - who ordered wine - complained about it and said that the wines did not complement the food well and it would have been better if they could have had free choice. I annoyed the Marriott until we came to a compromise; now if you say "Best of Budapest" when you book (you always have to), a glass of wine will be free of charge. So cool, isn't it?
Peppers Restaurant,
Budapest Marriott Hotel
1052, Budapest, Apáczai Csere János utca 4.
Tel.: +36 1 737 7377
Booking: reservations@peppers.hu