The guys who make the food are very nice. They're friendly and you can tell they are really into their business. They have a lot more respect for their guests than most places, and they seem to be proud of their pho, which is obvious from the way they serve it. Look how nice the soup is: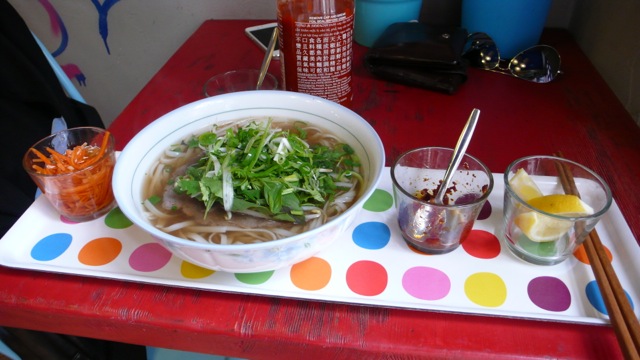 Let's take a closer look at it. On the left, you can see some sour carrots, which are very nice and go well with the soup. On the right is the homemade chili, a real killer, a bastard, tenacious, mean and invincible. This is how it looks close up: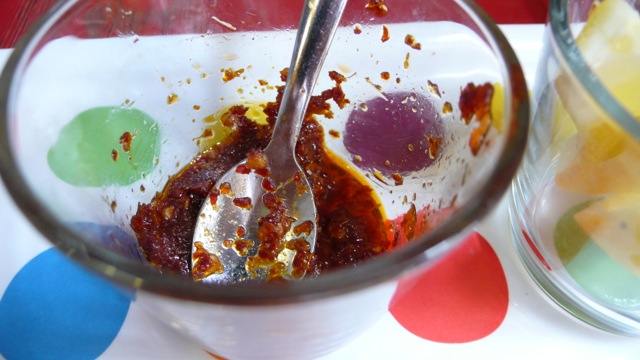 The guys told us it's brutal and a quarter of a spoonful is enough for the soup. I scooped up a bit with the tip of the chopstick and had a taste of it all by itself. Don't ask me how it was. Bottom line is: you can trust Funky Pho. If they say it's hot, you know it's hot.
The soup is really cool. Before I added the carrot, I felt it was lacking a little substance. But once I put in the carrots, the chili and a bit of lemon, the flavors became stronger and I enjoyed it immensely. Everything is just right in this pho, and it's a good size portion too. This, then, is another place here in the city that definitely beats a fast food restaurant. Go here instead. You don't pay more, don't expect more, but what you get is incomparably better.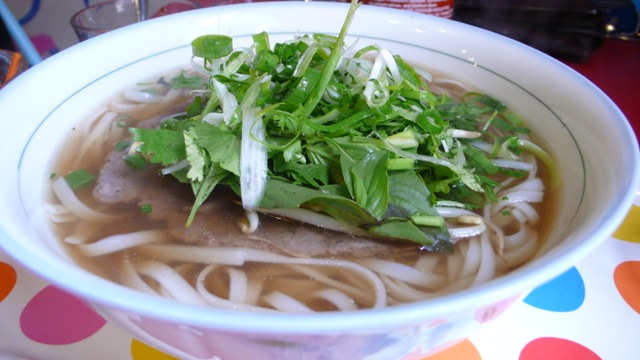 Funky Pho
Budapest, Mozsár utca 7
Tues–Sat: 11:30-22:00
Translation provided by Helpers Business and Immigration Services. Find us at www.helpers.hu