I won't waste time describing the place. It's pretty much the way it always has been, and the quality is just as sensational. There are very few restaurants in the neighborhood that can be taken seriously. Laci, however, is one of the country's finest restaurants. It's fantastic. They offer a dinner menu with five courses at a discount price, but for two people you should count on HUF 16-18,000, just as you would at any other place of the same quality. A two-course lunch costs HUF 2200, and add another thousand for dessert. The whole thing will run about HUF 3,500 a person with drinks.
This isn't cheap, but, as in the past, Laci's lunch menu is one of the best in Budapest. My lunch consisted of risotto with bacon and chestnut and neck of veal with hulled barley and savoy cabbage. It was finished off with blueberry cake and sour-cream ice cream. This is what it looked like: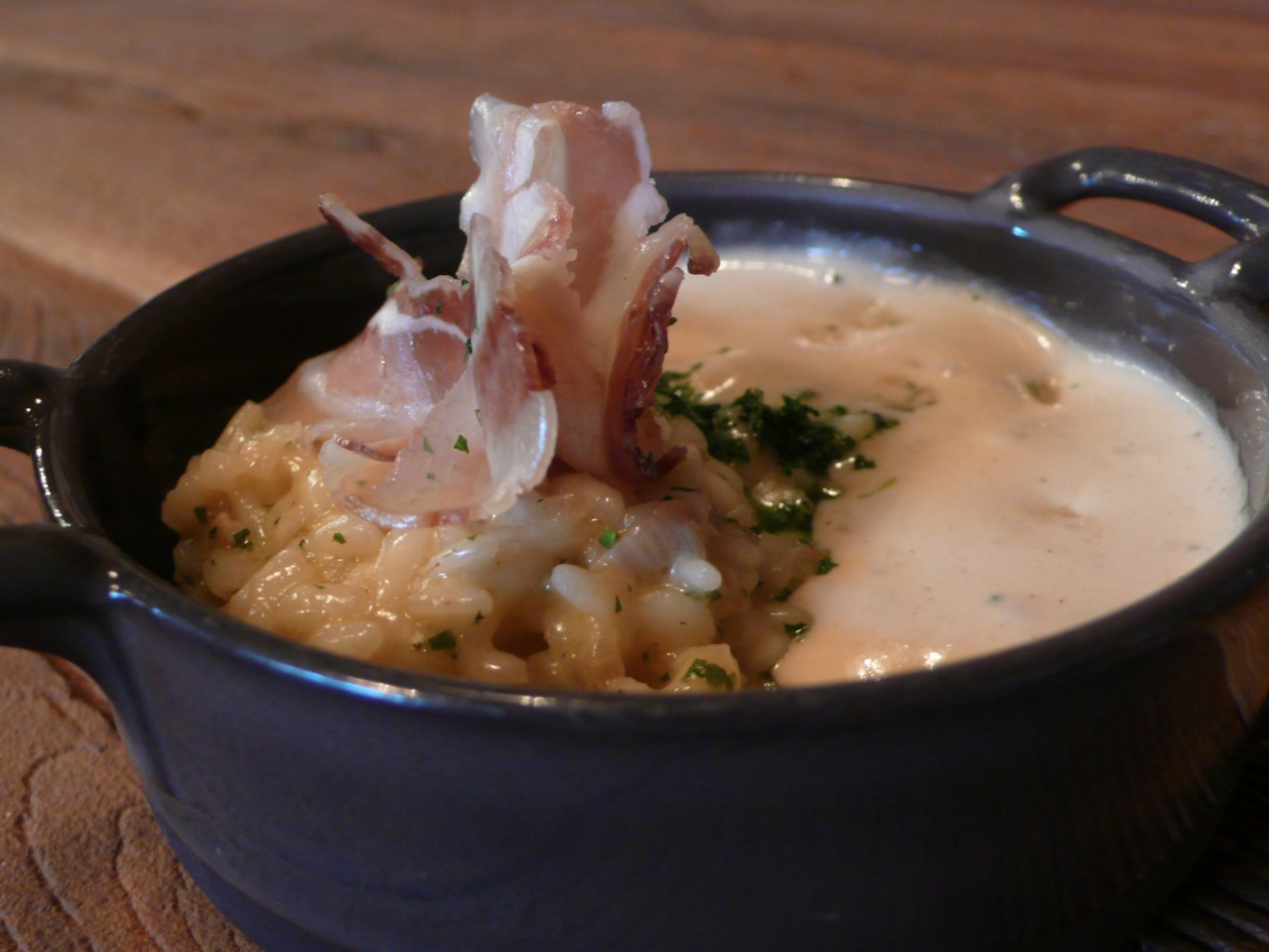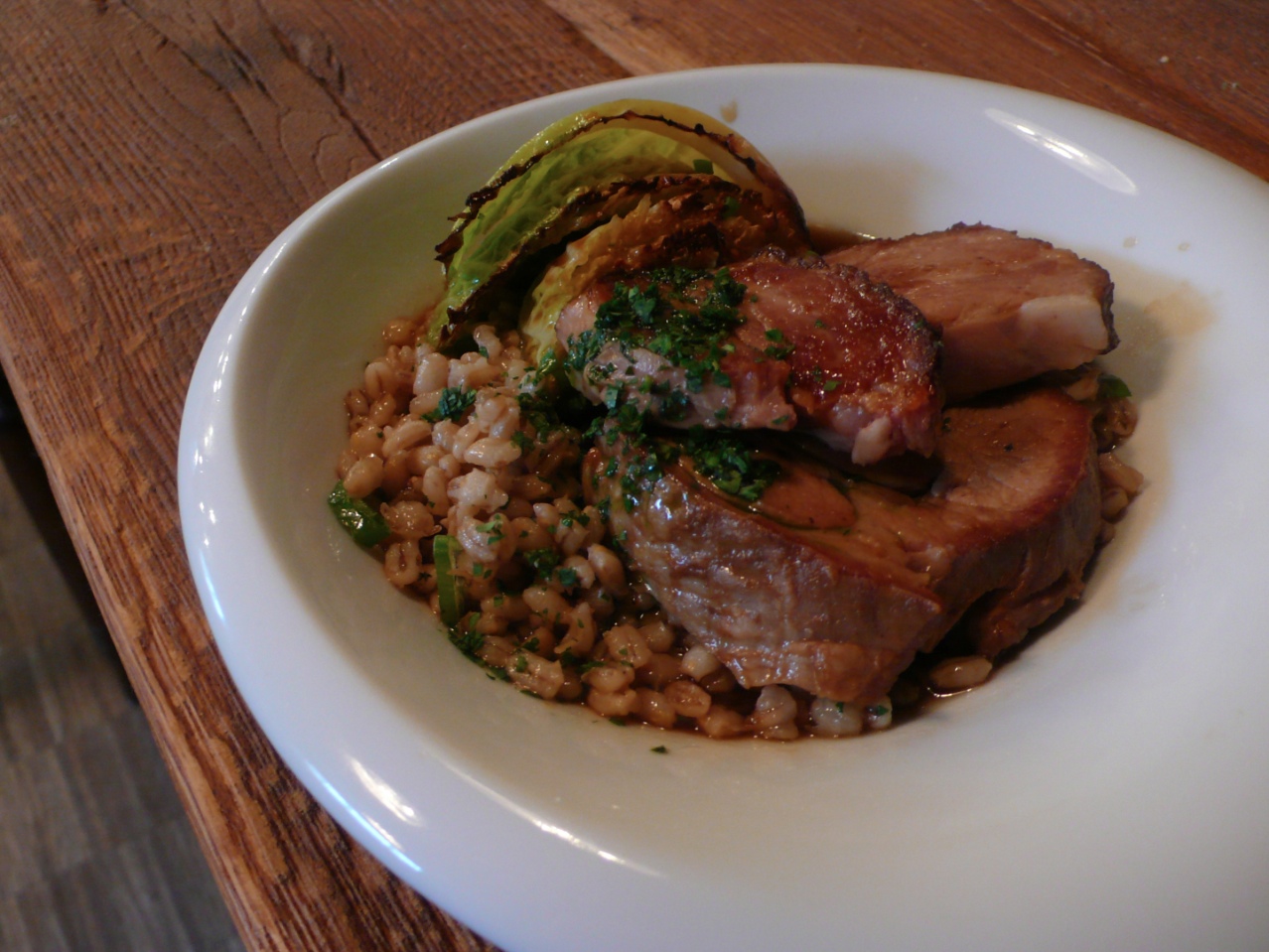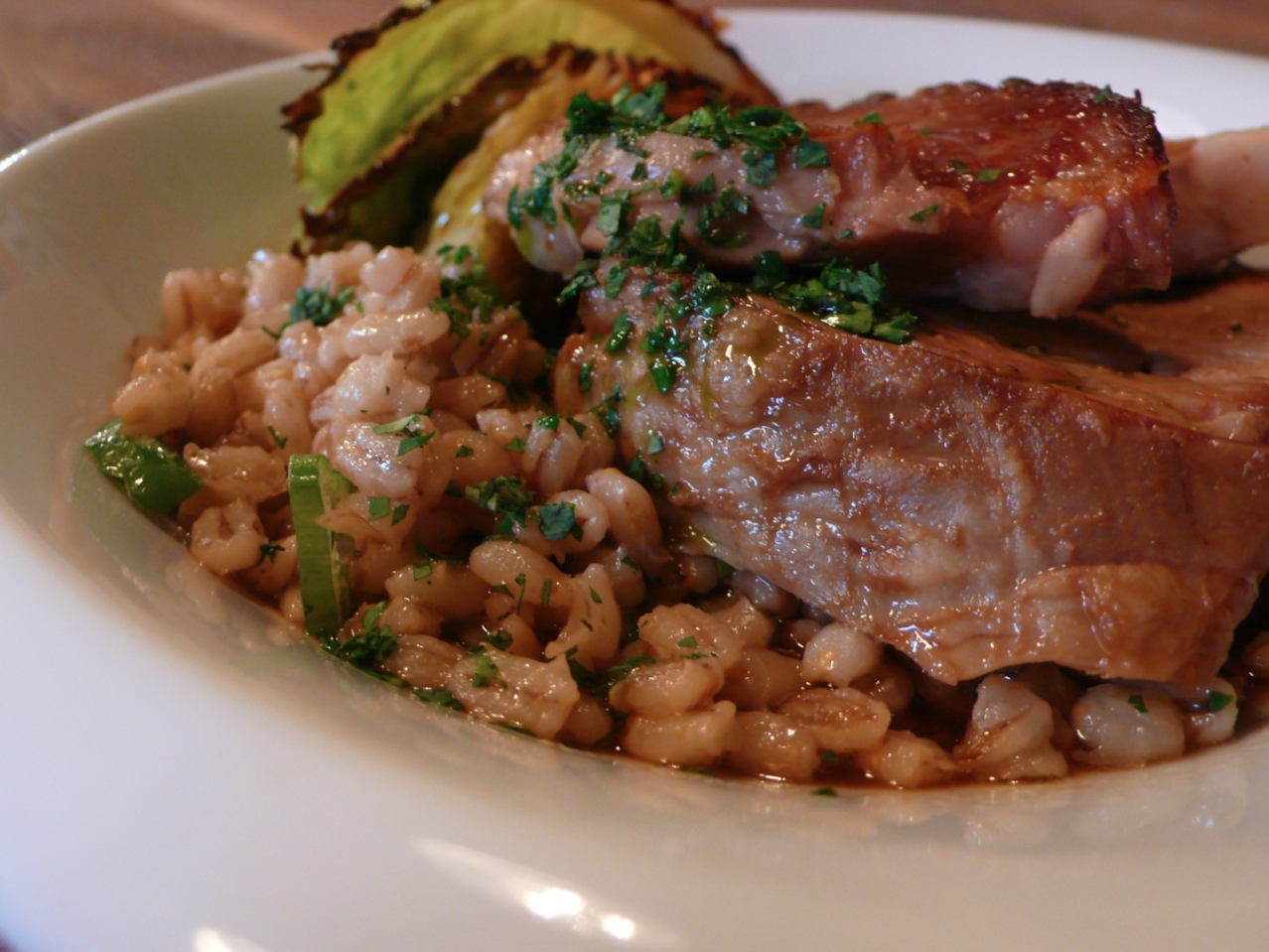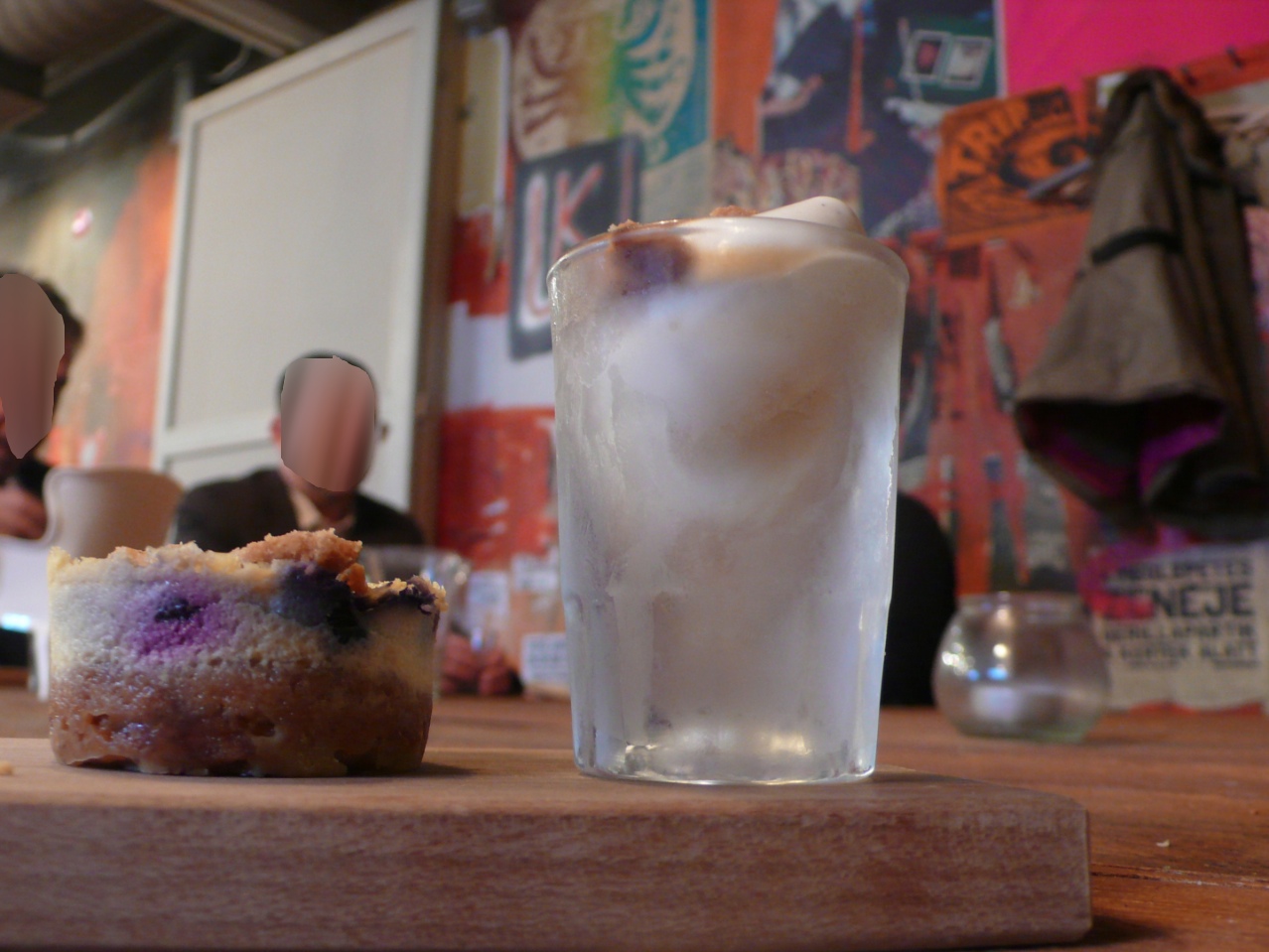 And it was fabulous. All of it. Laci is special because they not only use the finest ingredients and perfect technique in making each course; they experiment more courageously than almost any other restaurant in Hungary. They come up with something new here every day, and the constantly changing menu lets them try out the most daring combinations, gradually perfecting each course. You don't need to be clairvoyant to imagine how Hungary's topnotch chef is experimenting with ingredients and techniques. I could be wrong and maybe there's a fascist mini-state in there where everything is being centrally controlled, but the real thing is that in the end you only feel the playfulness and the kind of amusing creative process that isn't possible at either a slightly higher Michelin star level or at a slightly lower level.
Laci!Konyha! continues to provide me the finest quality whenever I want to eat something really good (that is not sausage with pickles). I can't recommend it highly enough. But be sure to make reservations in advance because it may be hard to get a table, even at lunchtime.
Laci!Konyha!
1133 Budapest, Hegedűs Gyula u. 56
Mon–Fri: 12.00–15.00 and 18.00–23.00
+36-70 370-7475
Translation provided by Helpers Business and Immigration Services. Find us at www.helpers.hu