The good news is that a new store, Őshonos, recently opened on Radnóti utca where you can pig out on all manner of succulent delights – specially seasoned sausages, bacons, cheeses and nostalgic saveloys and frankfurters.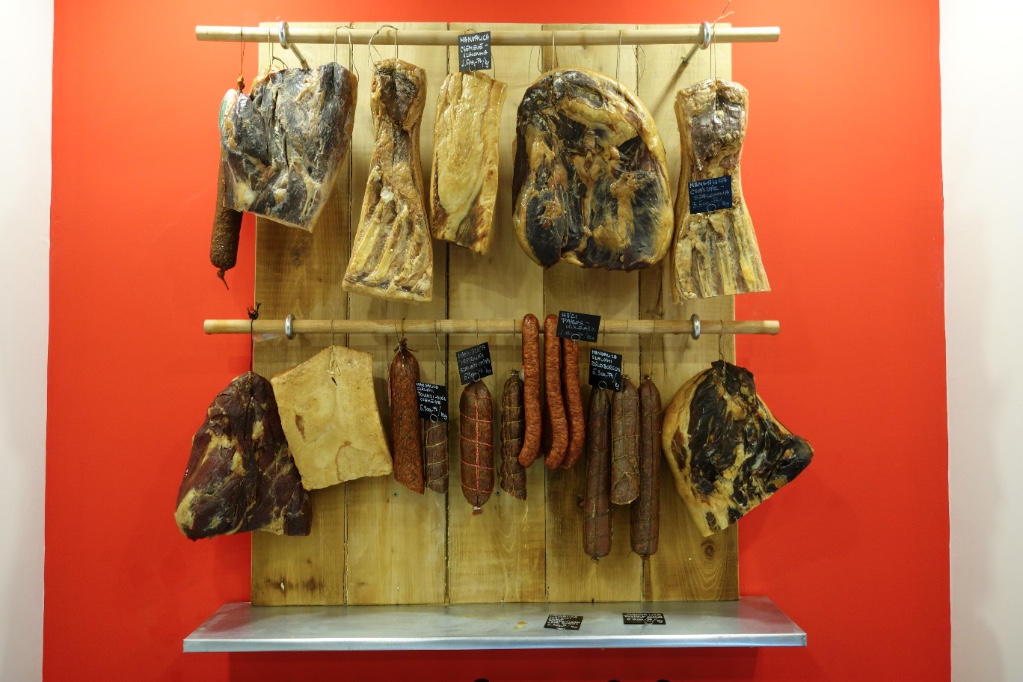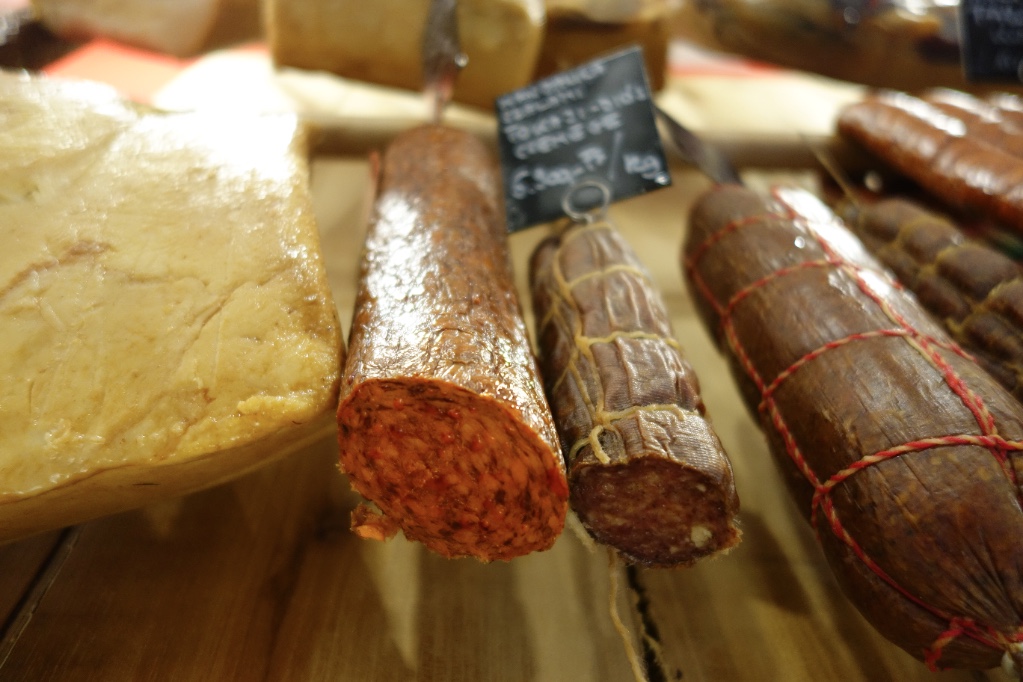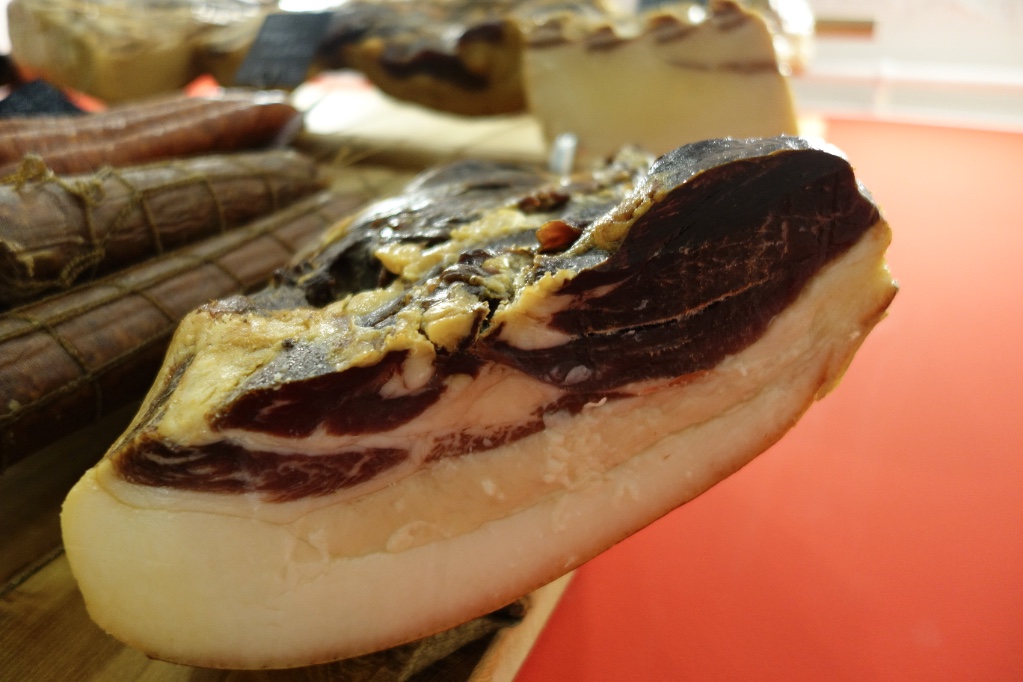 Őshonos was created by Sándor Kerekes, the Hungarian Grey cattle king, and his wife. The idea is pretty simple. They don't offer much, but
1. you can sample everything they have, and
2. it's all made of exceptionally high-quality Hungarian ingredients.
One corner of the tiny shop is devoted to homemade honey, pastas, eggs, syrups and wines, but I'm really interested in their other offerings.
Most of the sausages are made from Sándor Kerekes's own recipes, sometimes using Hungarian Grey beef and sometimes mangalica pork, but mostly a mixture of the two (the dry beef needs the succulent mangalica). You simply have to try some of these. What they all have in common is that none of them is spoiled by caraway. The salami with dried tomatoes and capers is the Ryan Gosling of the genre, while the version made with crushed red pepper flakes instead of paprika powder is its Jessica Alba. Fantastic stuff.
They also serve buffalo-meat cold cuts made by Dezső Szomori. The beef products come from Pista Borda, a true legend for his frankfurters and saveloys. His stuff is so good that the people in the store remind me to steam the frankfurters, instead of boiling them, to retain the flavor of the marvelous seasoning.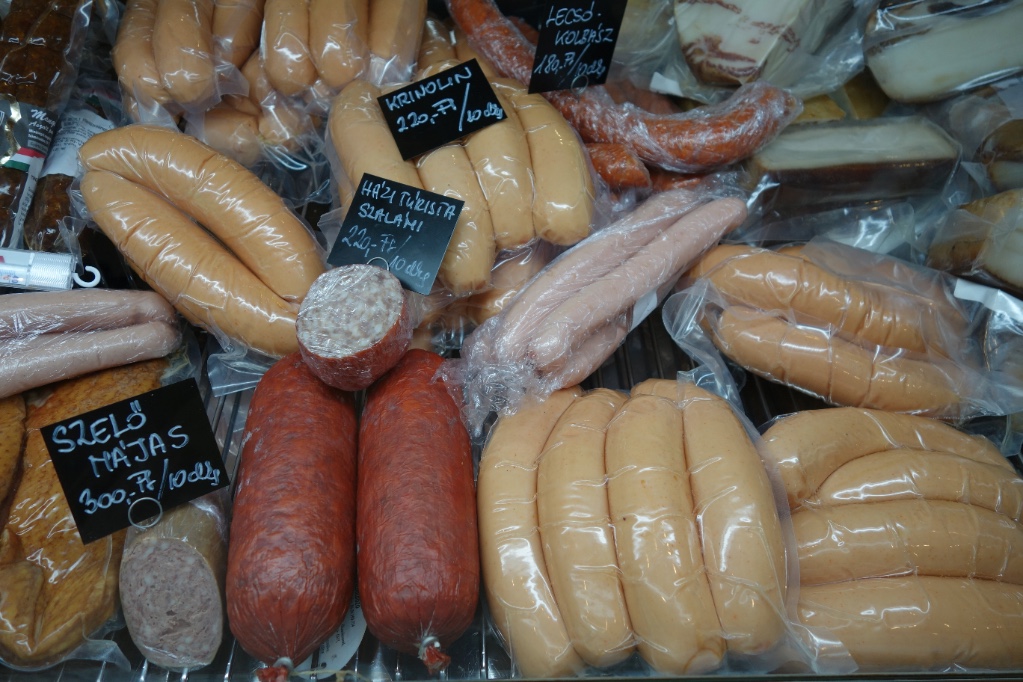 It makes a difference.
The secret, they say, is in this book: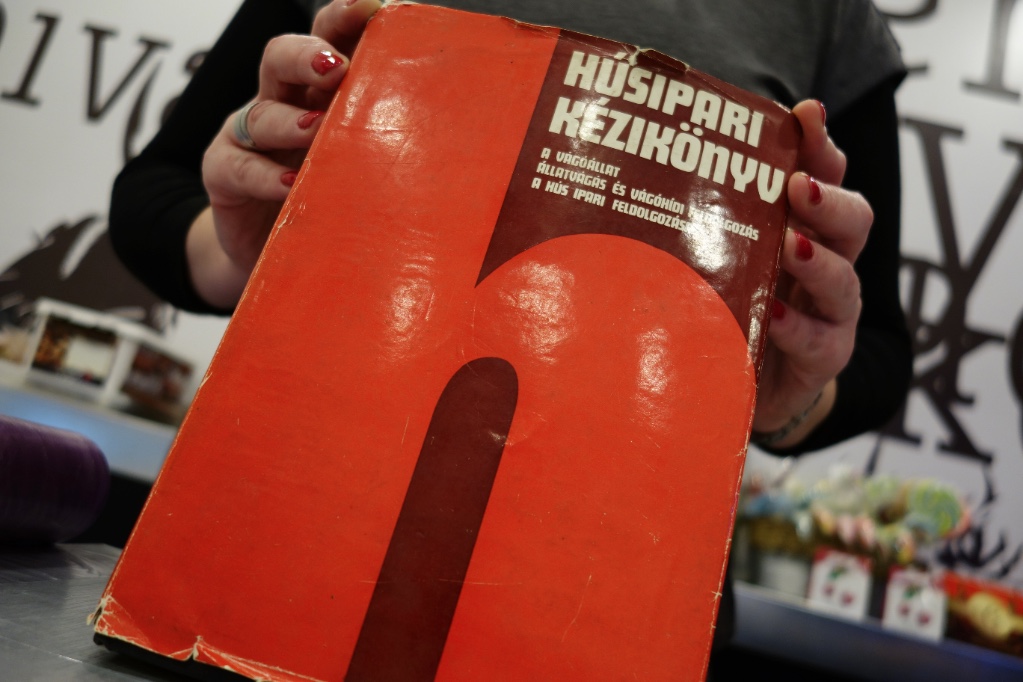 It doesn't appear to be revolutionary, but fats, by their very nature, aren't. The people in Őshonos believe that it was possible to get proper bolognas and other cold cuts in the stores just a few decades ago, but the quality started to go downhill when soy and other preservatives and artificial ingredients were added. Nothing needs to be reinvented. It's enough to go back to the basics with traditional cold cuts, all of which is brilliantly described in the above-mentioned book, which is worth its weight in gold these days and can't be got for less. But if you can get a hold of it, feel free to improvise. Some dried tomatoes here, some capers there. The most important thing, though, is to abide by the basics.
And all the different kinds of bacon. You'll go crazy. They're beautiful, hanging there, the fat dripping down. They melt in your mouth. The hams will knock you out. One bite of one of these, and that's all she wrote.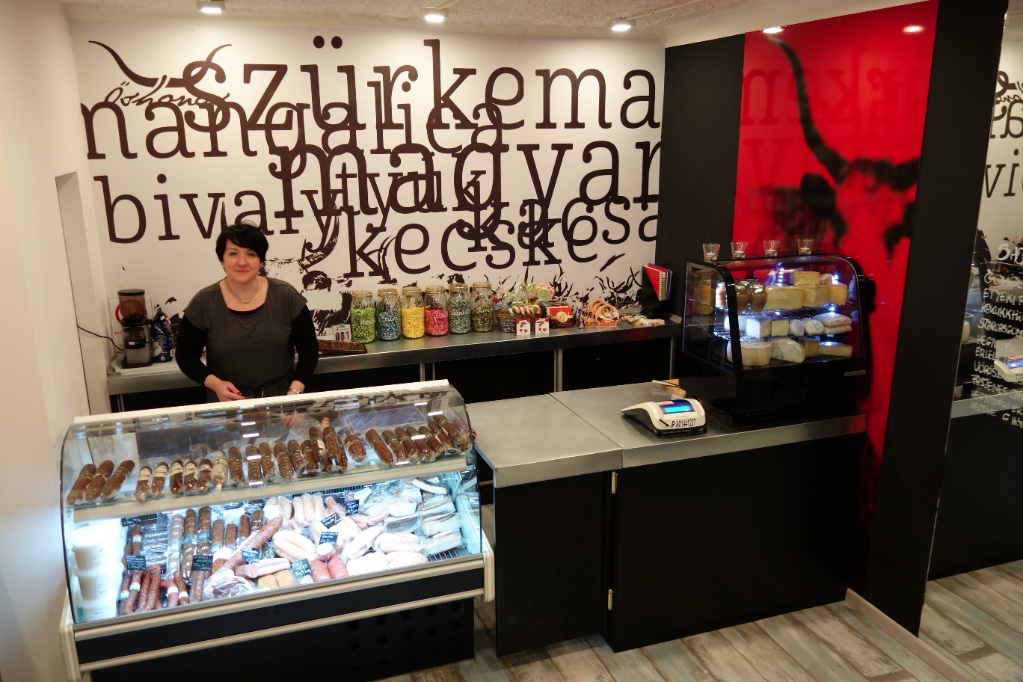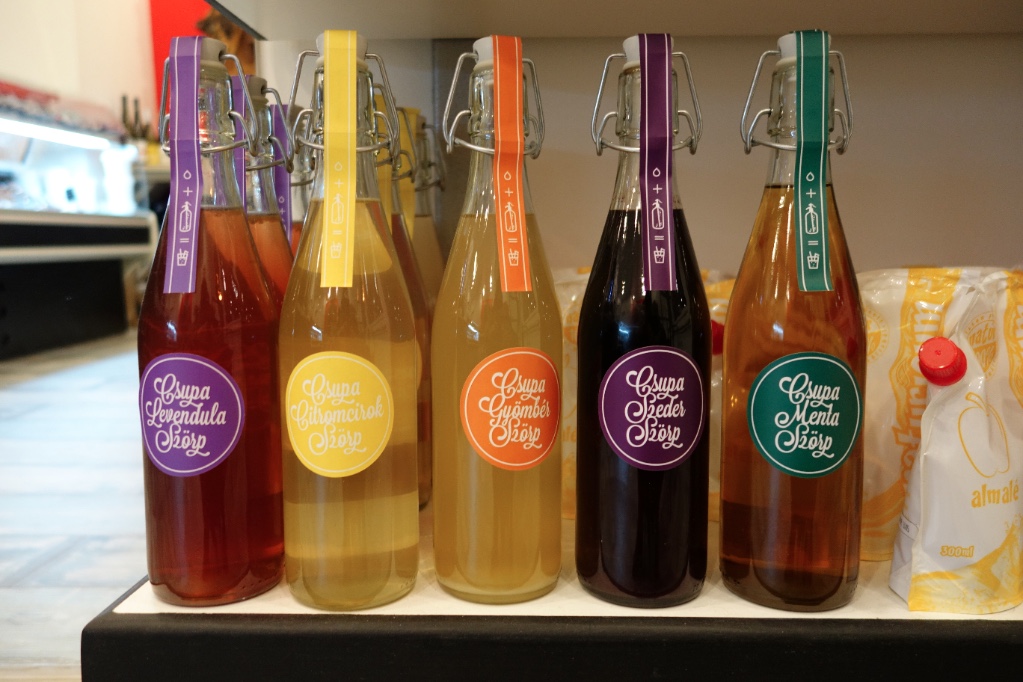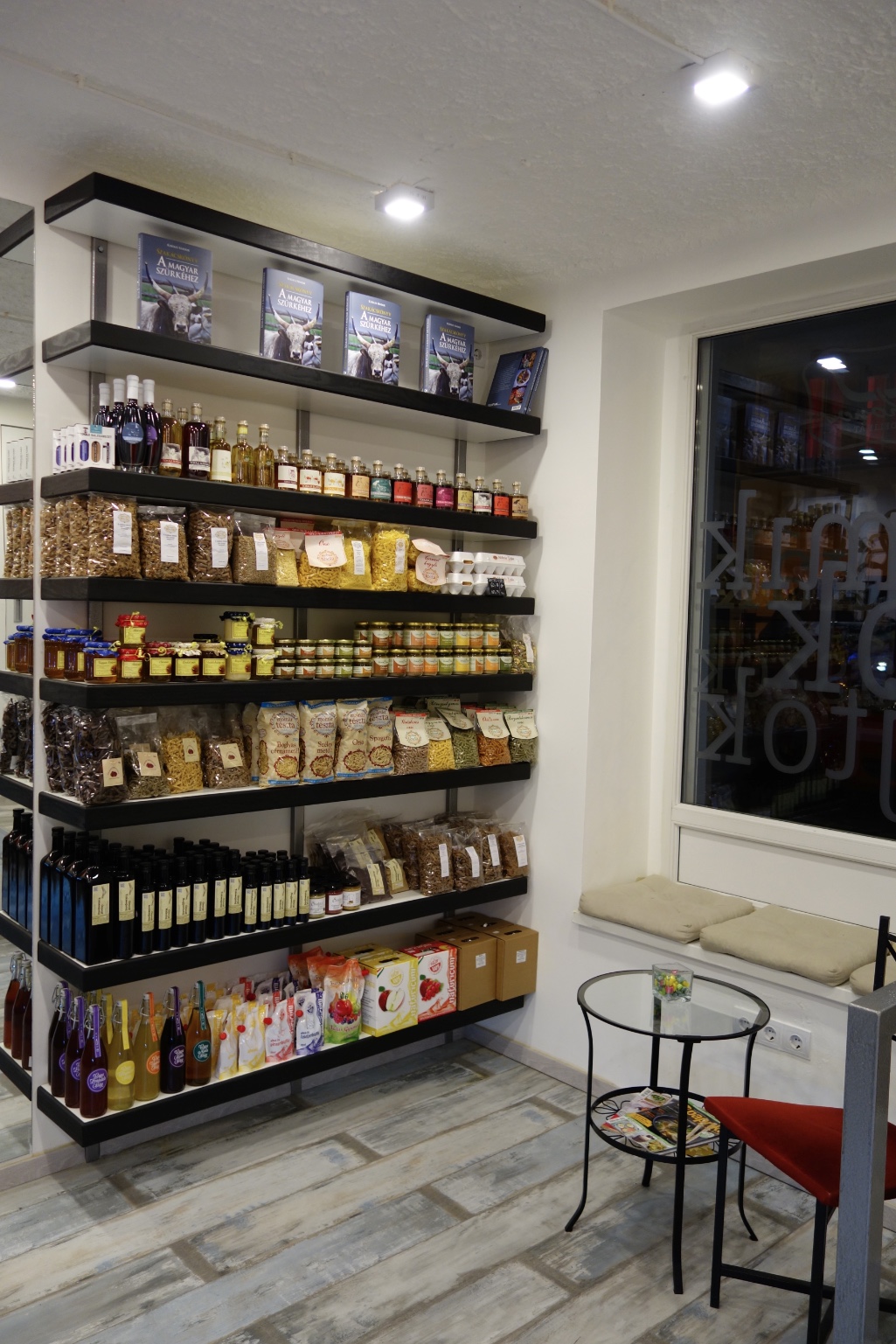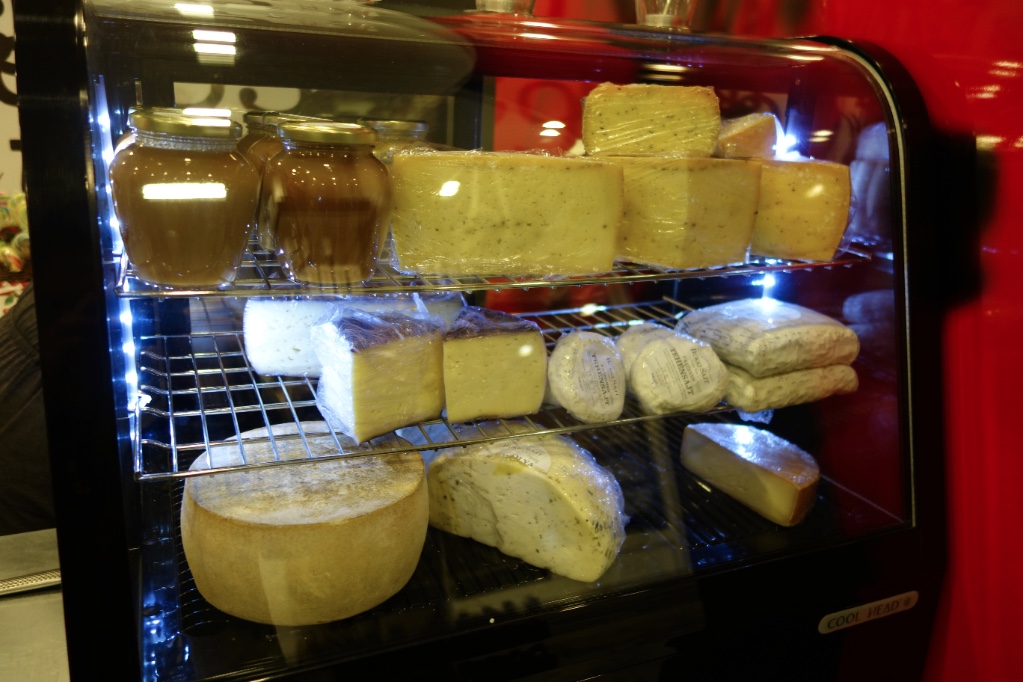 The prices are perfectly affordable. A wide selection of real cold cuts goes for HUF 3,000 a kilo. The biggest game can be had for HUF 5–6,000 a kilo, while HUF 2–3,000 will get you a kilo of one of the many kinds of bologna. Even the cheeses are reasonably priced. Try the Etyek Rouge, which can compete with the toughest salamis.
Őshonos
Radnóti Miklós utca 22
06 30-574-7062
Mon–Fri: 10:00–19:00
Sat: 09:00–13:00
Translation provided by Helpers Business and Immigration Services. Find us at www.helpers.hu