Apologies to everyone for the low-quality photos that will follow: when I left home I didn't know dinner would be the theme today, so I had to use the camera on my phone.
This place has a wonderfully simple concept: a new menu every week, with a three-course meal that costs HUF 1650 at lunchtime and HUF 3000 in the evening. Yes, the same three courses. By the way, all the other restaurants do the same thing, but some of them won't admit to it as openly: some of these places have separate menus for lunch and dinner with the prices showing a similar increase, but they're afraid to admit that you pay more or less for the same quality depending on the time of day. We appreciate nU's honesty.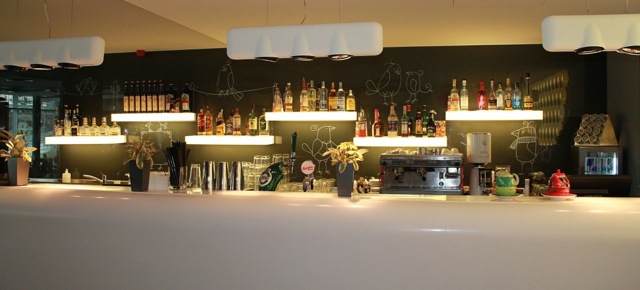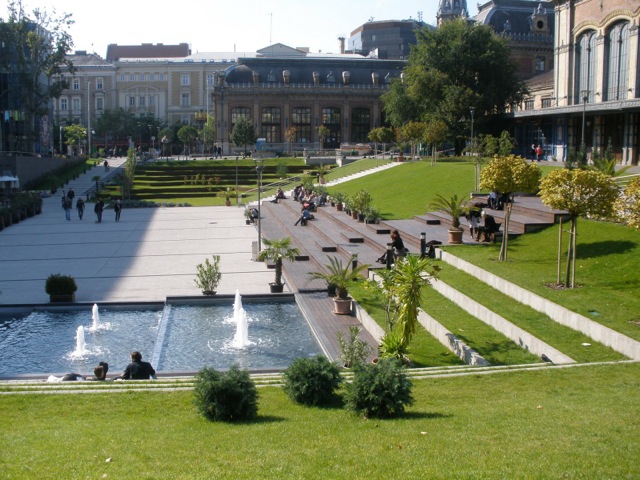 The same open approach is shown by the fact that you can watch the cooks as they're preparing your meal: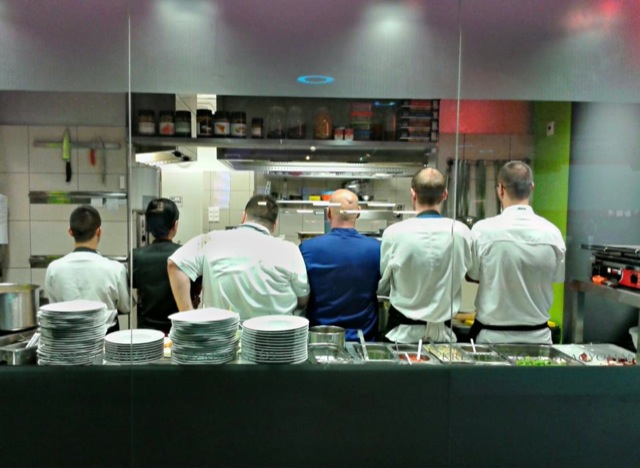 And what you get for HUF 1650, or even for HUF 3000, is a bargain. Let me tell you what we had:
Frankfurter soup: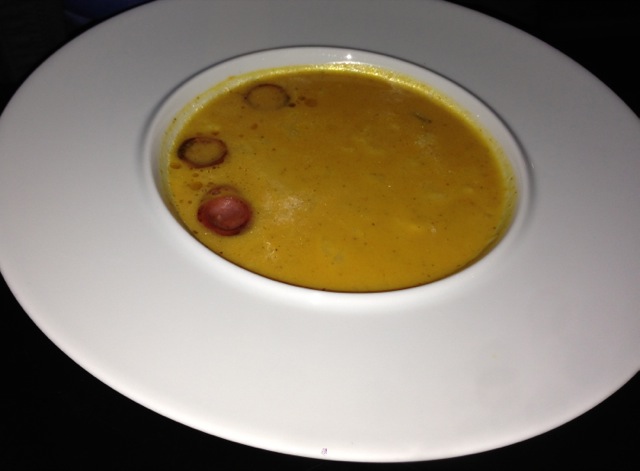 Green pea panna cotta: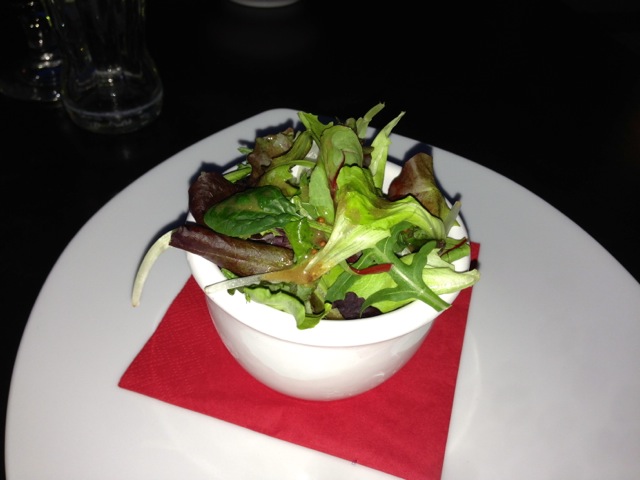 Chicken leg confit with sage: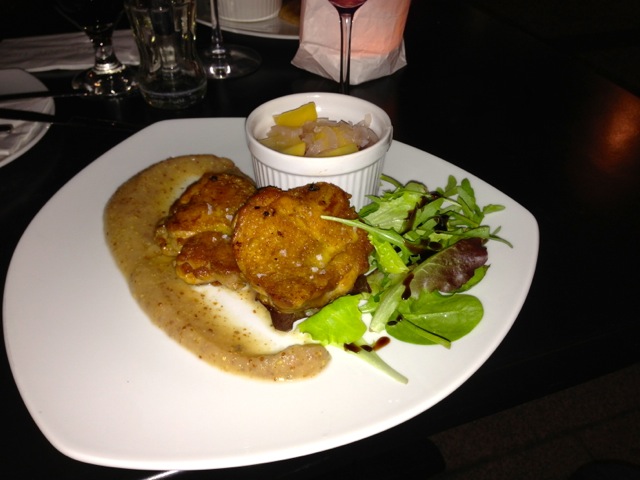 Catalonian cream: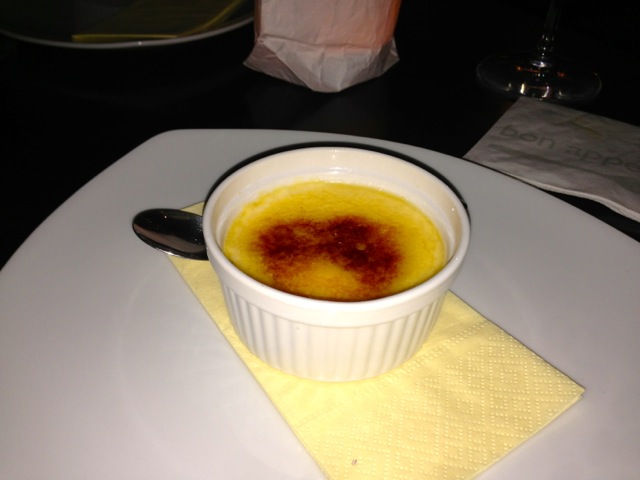 And nearly all the courses were great. Ok, I'm still trying to understand the green pea panna cotta; although the vegetables sprinkled on the pea purée were pleasant on this hot summer night as I sat in the middle of the lively square, it seemed more like something meant to match the mood than real food.
The Frankfurter soup, however, was commendable and the chicken leg was really great: there was an excellent crust on the outside of the meat, but inside it was tender and nicely prepared, served with splendid sauces and well-presented vegetables, meaning that it won me over and I highly recommend it (too bad that since they change their menu every week, there's virtually no chance of seeing it again in this form).
Catalonian cream is the Spanish version of créme brulée with the only difference being that it has cinnamon and lemon in it. Well, this one had tangerine, but it still worked. Well.
However it is called, nU Bistro serves good food at surprisingly wallet-friendly prices, so we can overlook that they serve their wines lukewarm (good God, of course we can't), or that it takes some time for the waiters to get to your table when the place is packed. The square's atmosphere is really pleasant in the evening, the meals are ridiculously cheap considering their quality, and the costs are controllable. So, the final verdict is: recommended.
nU Bisztronómia Fakultáció
Budapest, Teréz körút 55-57., Eiffel tér
Opening hours: 10:00 – 22:00
Tel: 06 20 800 1001
Translation provided by Helpers Business and Immigration Services. Find us at www.helpers.hu
You may find the original article here.