I live in Újlipotváros, so that when I say that Szent István Boulevard and the Grand Boulevard in general are in quite a sad state and that none of the shops on the street make even the slightest effort to tempt normal people inside, I'm not talking about some far-flung part of the city, but my own neighborhood.
Obviously, there are some gems in terms of bars and restaurants, but they are the exception, so it's best advised not to experiment and stick to the ones you know. Consequently, this part of the city is something of a blind spot for me, so I had no idea a new Japanese restaurant had opened almost within spitting distance of where I live.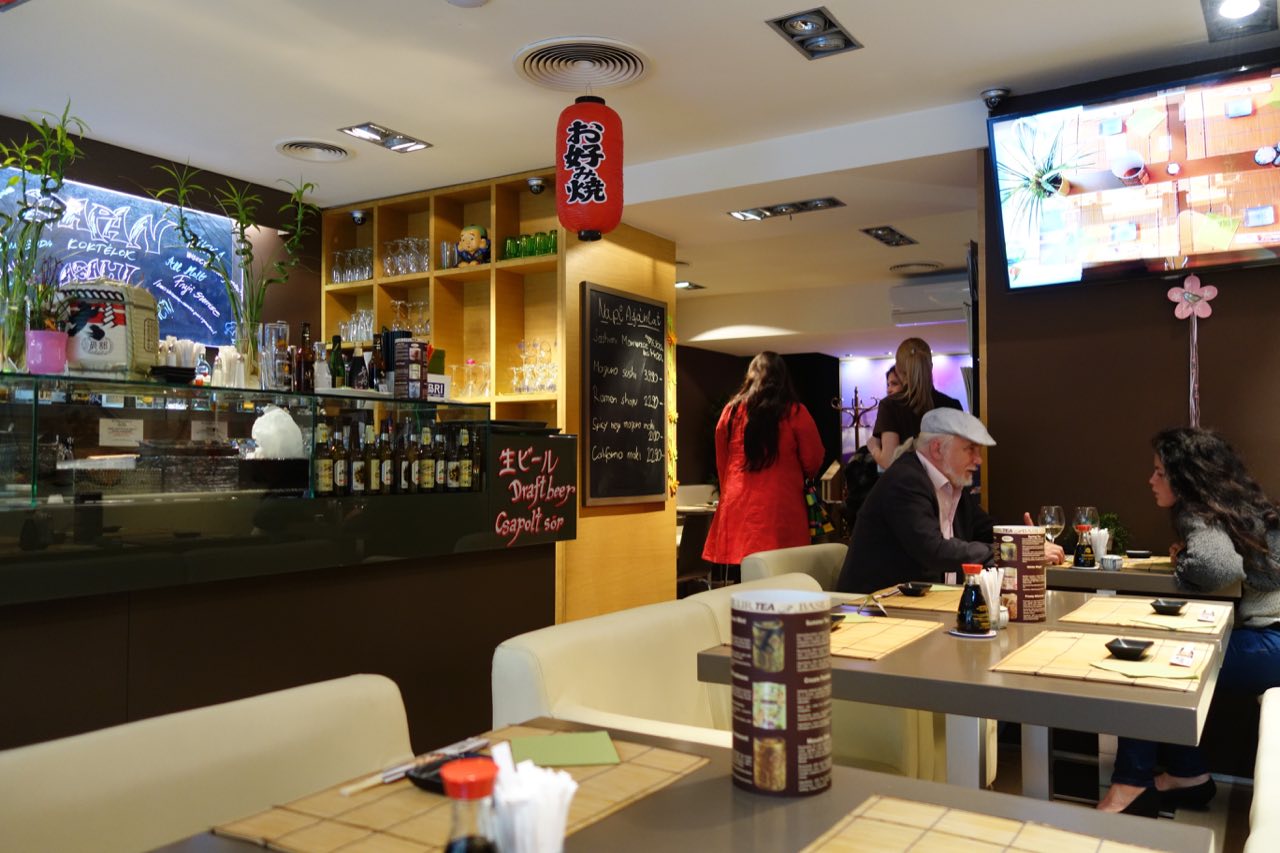 Clearly this place belongs among those few gems I alluded to above. Following a random sequence of events, I was surprised to find myself sitting inside the restaurant, wolfing down algae, which was so delicious that I would have preferred to just keep on eating it until I was full. But my mouth was awaiting so many other things.
In the meantime, I discovered that Kanpai Izakaya is not without a precursor, for the owners of the sensational Fuji Restaurant opened it with the aim in all likelihood of serving Japanese food to the citizens of Pest at somewhat lower prices, but without compromising on the excellent quality. The only mystery is why they chose this desolate part of the city.
But that's not my concern, so let's move along.
In short, we ate a bonus menu, meaning that everything was discounted at half price. What we tried was Umeshu (a Japanese liqueur made from steeping ume fruits in alcohol and sugar), zensai moriaewase (a mixed vegetable starter), miso soup, an asparagus-tuna sushi roll, gyu ponzu oroshi (120g of New Zealand tenderloin steak grilled on an iron plate with ponzu sauce and daikon), wagashi (a homemade yogurt dessert with fresh fruit) and finally a cup of hot Japanese green tea.
Check out the photos to see what amazing things they brought us: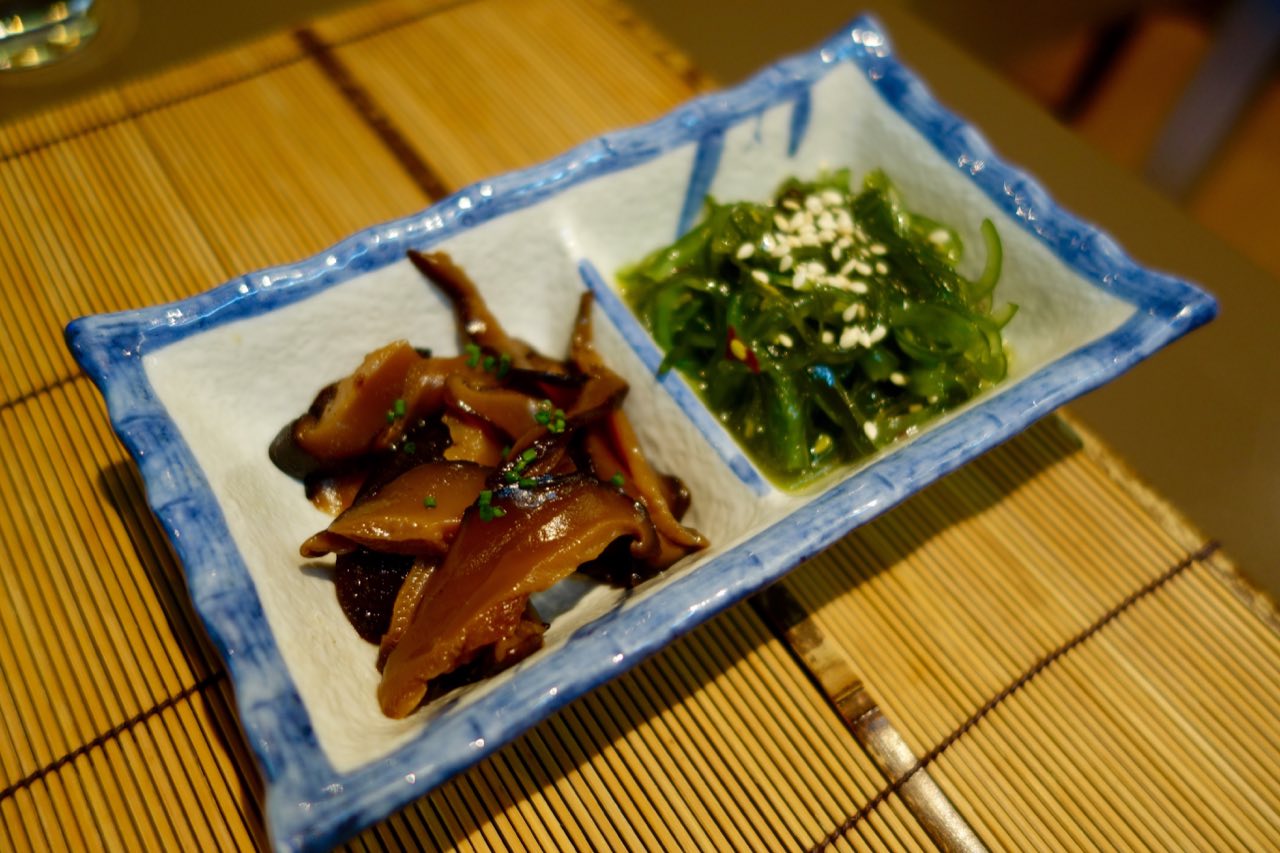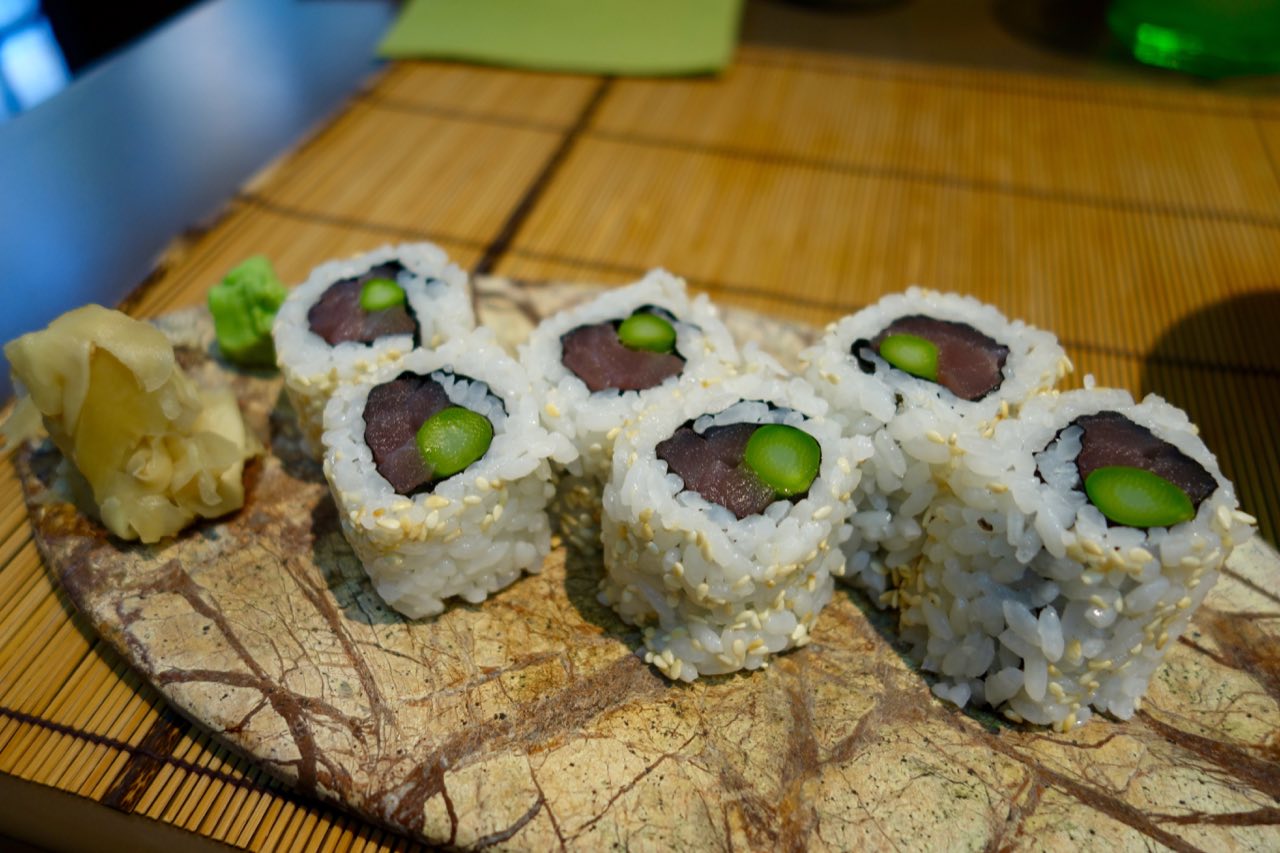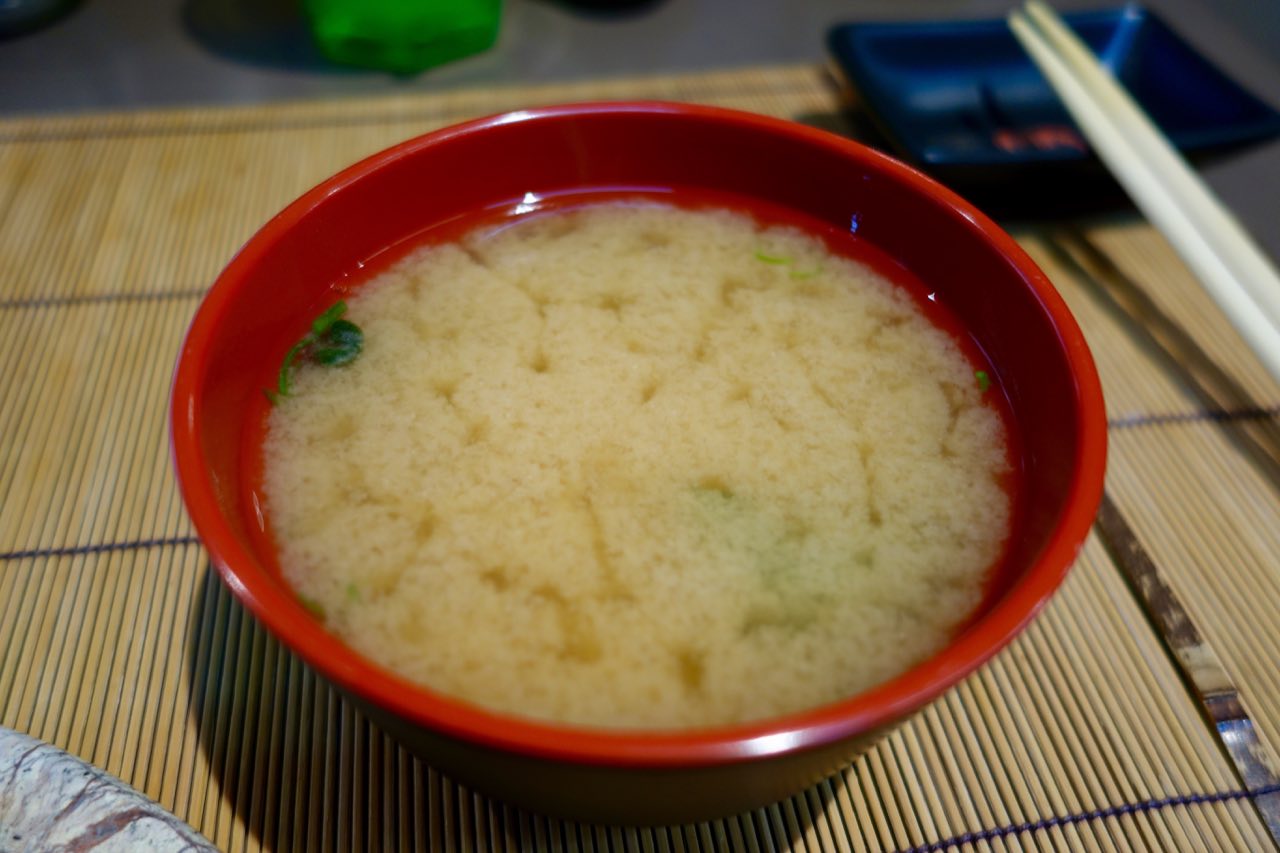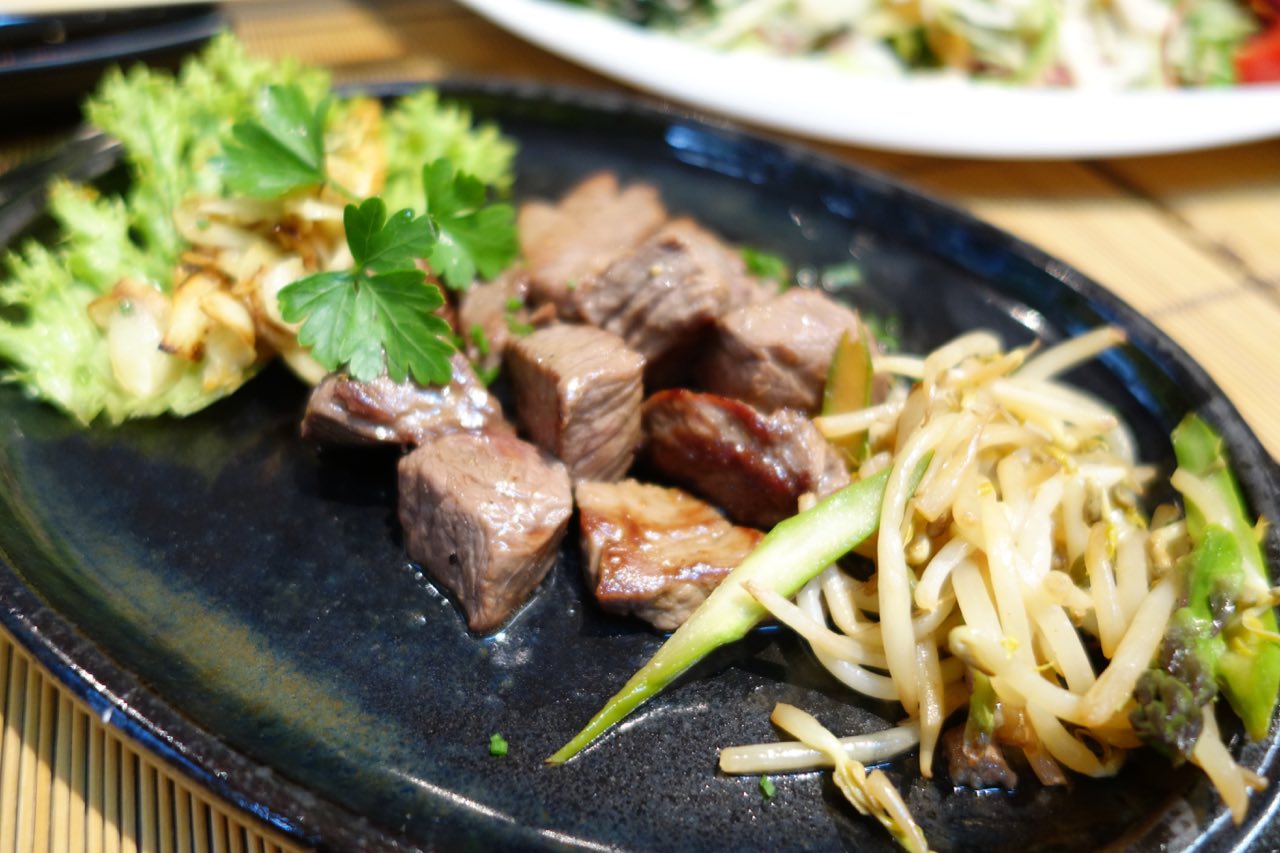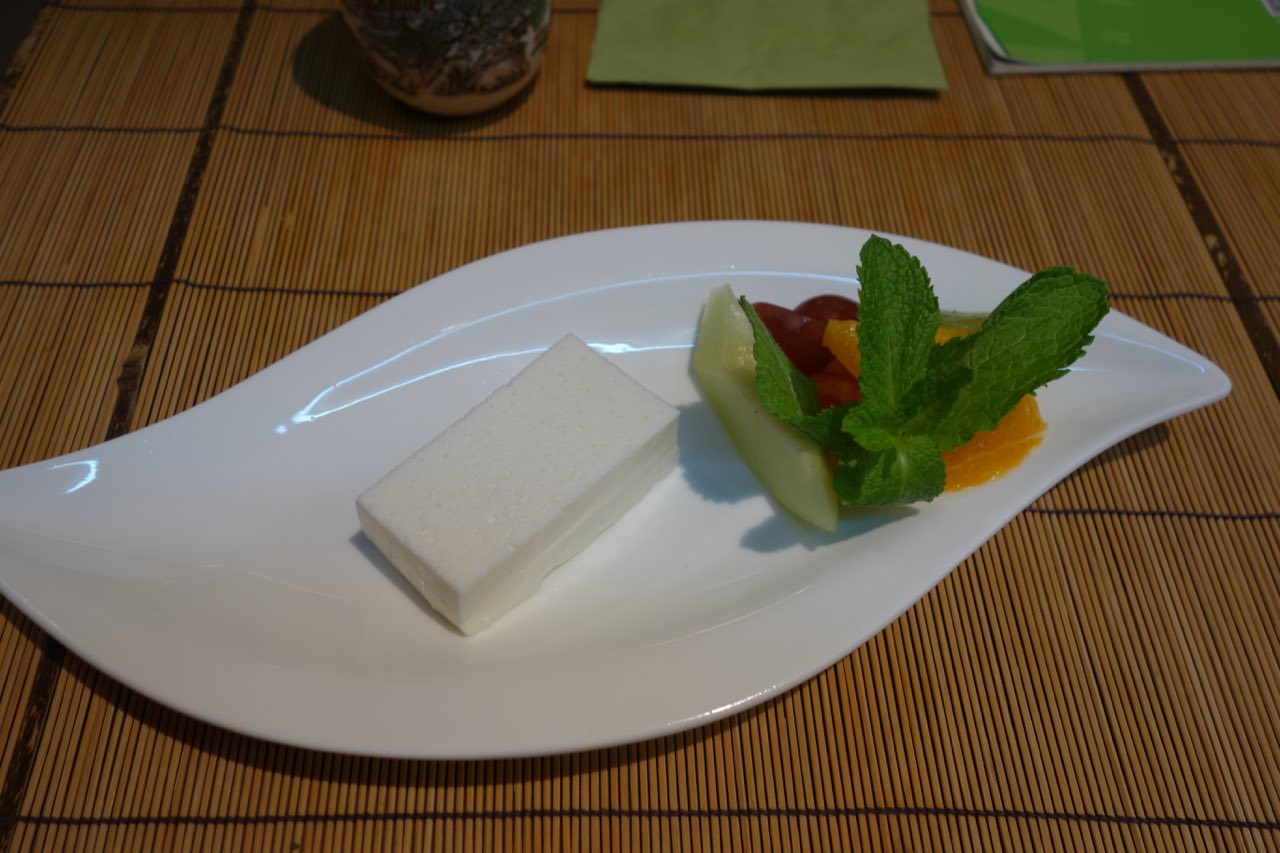 And the truth is that we really did eat fantastically well. My favorite after eating the entire meal was still the algae-shitake mushroom appetizer combo, which is just as fresh and delicious as it is weird sounding. The miso was done as it's supposed to be. The one thing I perhaps did not find the greatest was the sushi, but I'll chalk that up as my own fault. I understand that differences exist between sushi prepared in elite restaurants such as Nobu, but I can't taste them: above a certain level of quality, it's all the same to me in terms of taste, which is why I never ask for sushi in an expensive Japanese restaurant – here it was part of the meal. But the tenderloin steak with the daikon and salad made everything great in the end.
When the bill arrived, we paid 11,000 Ft for two people, but don't forget the meal was half price. Taking a gander at the menu reveals that it's not catastrophically expensive, however. For 6-7000 Ft, you can eat well if you don't order the most expensive items, which considering the quality, is a perfectly reasonable price.
Kanpai Izakaya
Address: Budapest, Szent István körút 17
Telephone: +3613010373
Opening Hours:
Mo-Th: 11:30am – 11pm
Fr-Sa: 11:30am – 12 midnight
Su: 11:30am – 9pm
Translation provided by Helpers Business and Immigration Services. Find us at www.helpers.hu
You may find the original article here.