A friend recently sent me a message about a good bakery, asking if I'd been there myself. It's in Buda in Maros Street, where else, but near Széll Kálmán Square, the Mecca of Hungarian bakeries.
I hadn't seen it yet, but I told him I would go check it out. When I found myself in the area, I popped inside.
It looks nice on the inside: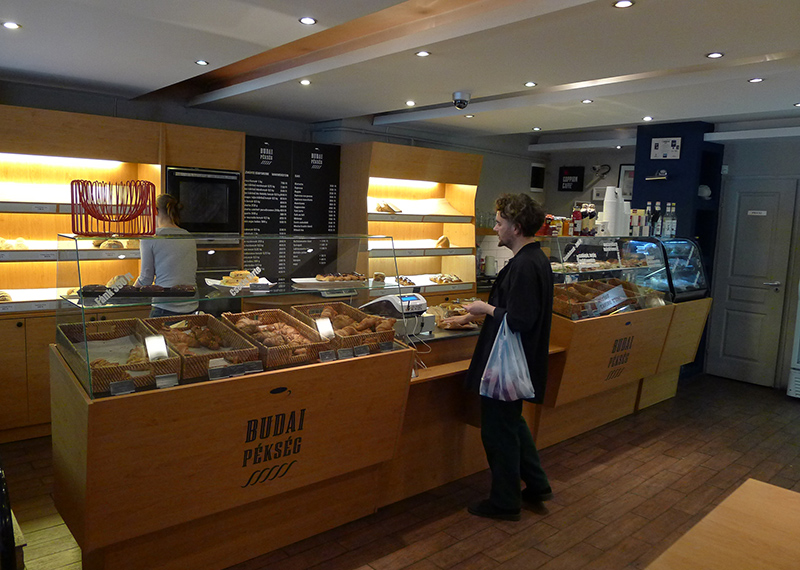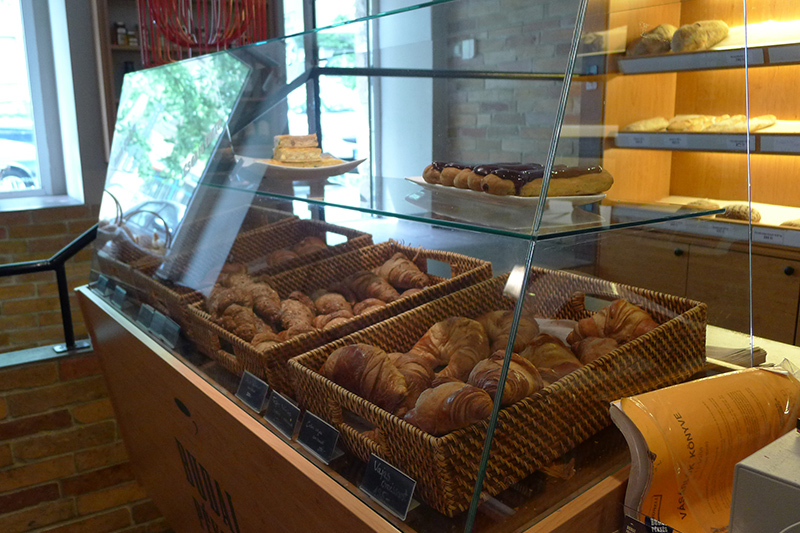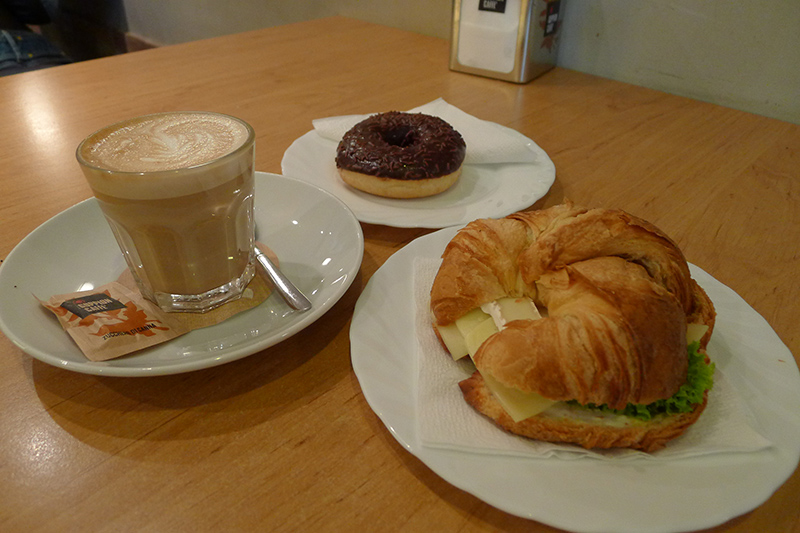 And their wares are good. The display window contains a giant bowl of gorgeous kifli (a crescent-shaped bread), while behind the counter a bunch of sourdough breads are lined up. Additionally, all sorts of French baked treats are also available. I began to shop and inquire about what they were selling, thus I learned a few things:
The breads are from the Marmorstein Bakery. There's no reason to be ashamed about this, since they're made by Misi (Mihály Miklós), one of the city's best bakers, about whom I've previously written in the Hungarian blog. He doesn't have his own store, so he sells his bread to shops. That's how it works and there's nothing surprising about it.
The kifli are from the László Bakery. The one in District VI's Rózsa Street is something of a local legend (1063 Budapest, Rózsa utca 103.), precisely for its kifli: the twisting technique is so refined that whether you want to or not, you'll be unable to resist the visual appeal and scarf them down immediately. The bread itself, unfortunately, is not as impressive, and the taste doesn't quite fulfill the visual promise. Nonetheless, it was a clever decision on the part of the Buda bakery to buy their window dressing from here.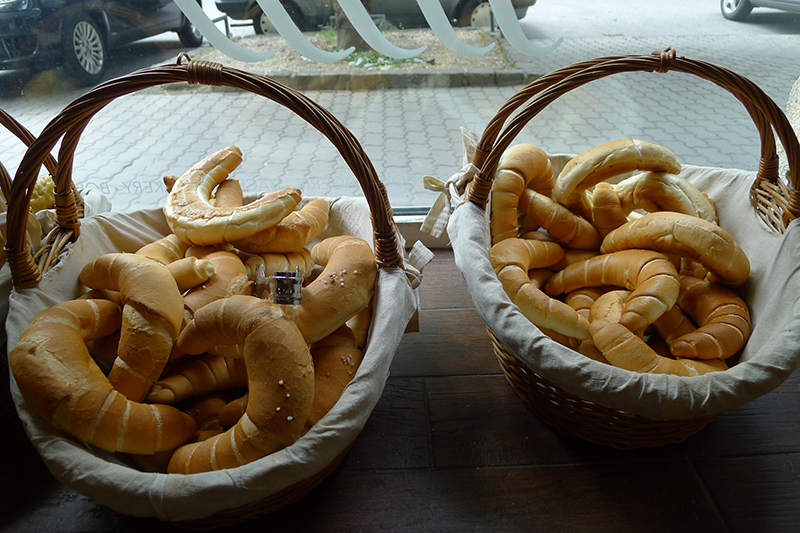 The remaining items such as croissants, chocolate donuts and assorted sweet baked goods are bought from the Délifrance wholesaler. The items arrive frozen and are baked on site. In fact, the chocolate donuts only need to be thawed to be ready for munching.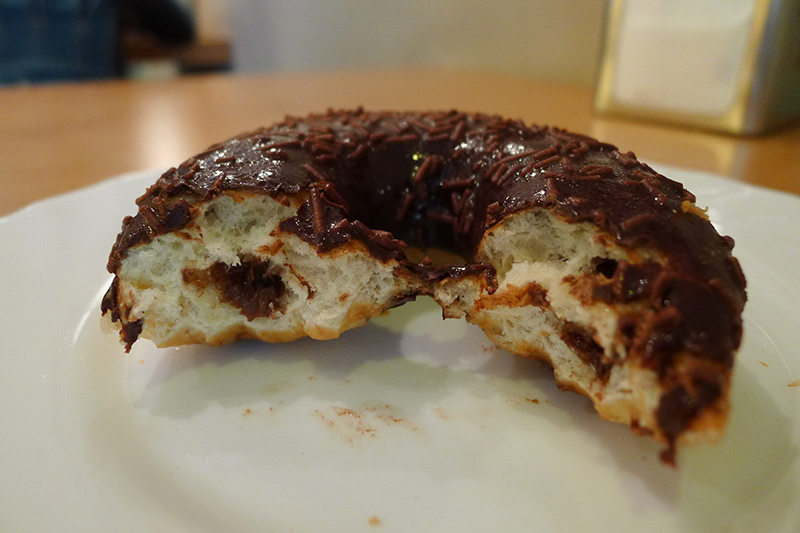 What else could you possibly need? Refreshments, among them some bottles of trendy Vöslauer water, fruit juice, Cserpes yogurt, Cserpes cocoa, milk, sandwiches and coffee. For the last item, you'll need a good, expensive machine, such as a Marzocco, if you'd like really good quality. And a person of course, who can operate it and teach the other employees.
That's it. What I described is essentially everything they have on offer. And don't misunderstand me, there's nothing wrong with the way they do things. The bread is good, the kifli better than average, and the pastries and coffees are all alright. The level of quality in Budapest's bakeries has currently only reached the point where something like this very welcome, and I'd be happy if one opened on every corner.
But if the tempo for the spread of good bakeries continues at the speed that I expect it to, in a few years' time this store will become average and not extraordinary. Let's hope that's the case.
Budai Pékség
Address: Budapest, Maros u. 25, 1122
Opening hours:
Mo – Fr: 7am – 7pm
Sa: 7am – 1pm
Translation provided by Helpers Business and Immigration Services. Find us at www.helpers.hu
You may find the original article here.