Near Gellért Square, on the side of the embankment, we noticed some peculiar cement blocks: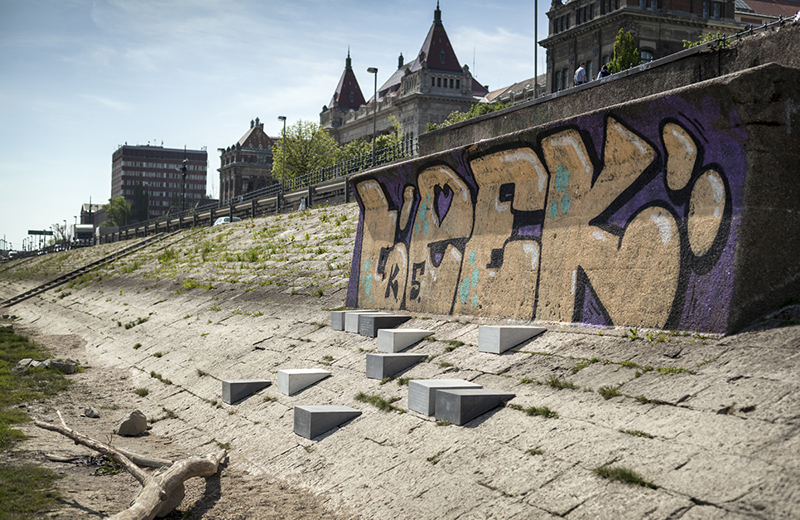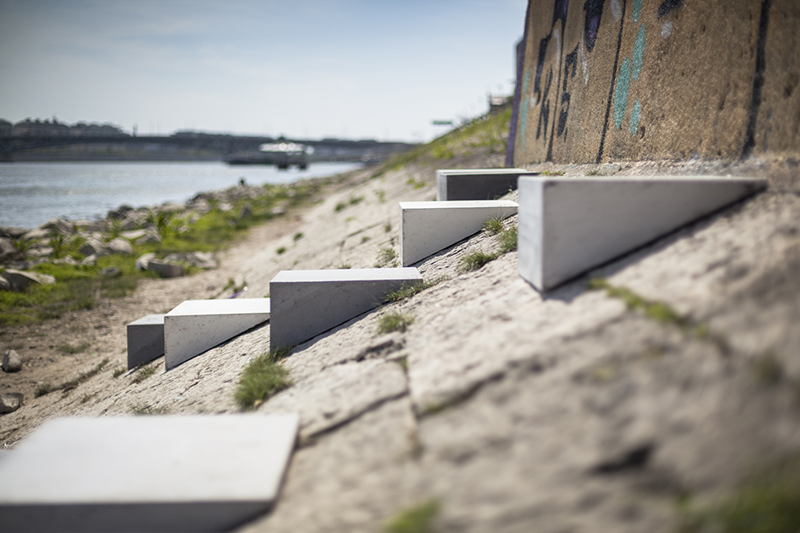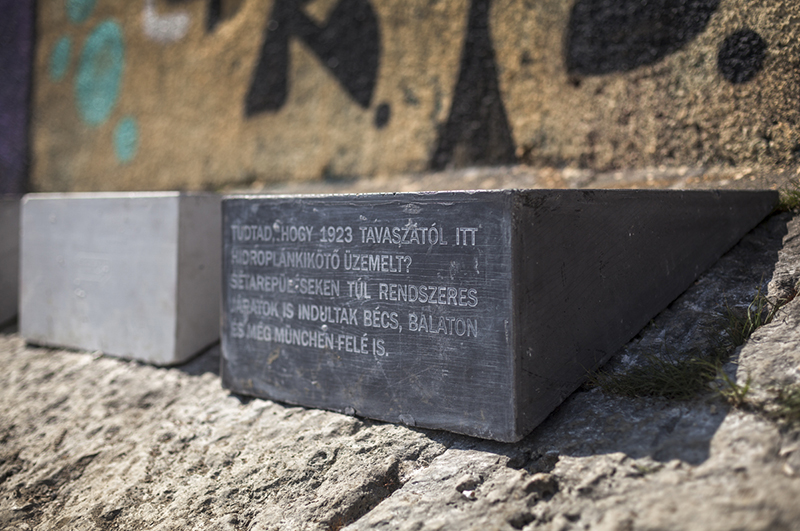 Once we took a closer look, we realized what they are: seats. Made of cement. They are dreadfully simple and an even more dreadfully practical solution to facilitate our plopping down on the Danube's banks. Since the current situation is that there are still unfortunately very few locations in Budapest where we can do this – only Margaret Island, Kopaszi Dam, the Chain Bridge's Buda end or the Roman shore in District III. This didn't cost money and they didn't ceremoniously appear. One day, these blocks were just there.
The seats were placed as part of the 5th BETON (cement) course. In addition to such works as the Braille graffiti for the visually impaired or the reimagined car-blocking posts on the sidewalks, these cement stools allowed 60 students to discover the creative side of cement. Architects, engineers, industrial and furniture designers, as well as graphic artists, came together to see through the project with the aid of the designers at the S'39 Hibrid Design Manufaktúra, which will do some good for the city and give us some new perspectives on the areas we are accustomed to.
The seats you can see in the photos were prepared with professional mentoring by the architect Dávid Varga, who over the years has participated in the creation of several public spaces along the river as part of the VaLyo Group. This project's name is "Ficcenés" and the location chosen for the project is not coincidental either: the spot next to the drainage pipe for the Gellért Bath's waters that flow into the Danube is a good place to get some peace and quiet, but despite this, it is an unused location, and not particularly comfortable for meeting others. It's somewhat better now as a result of this initiative.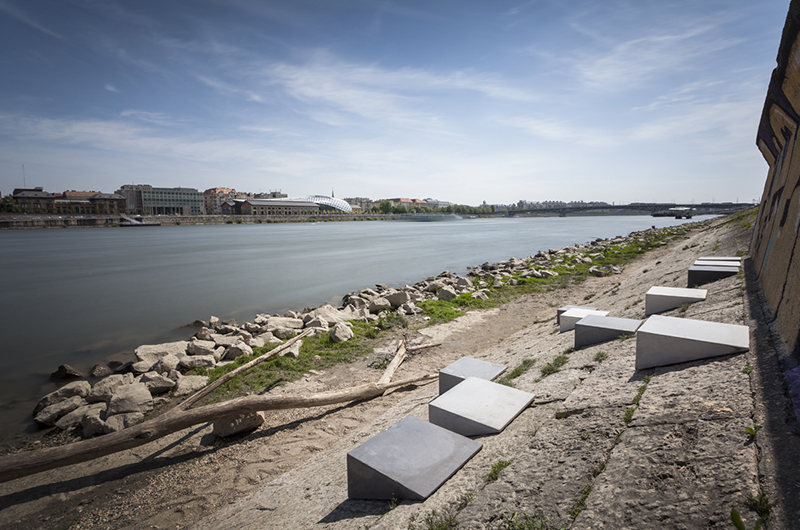 And where were these things prepared? I prepared a few photos last year as they took shape.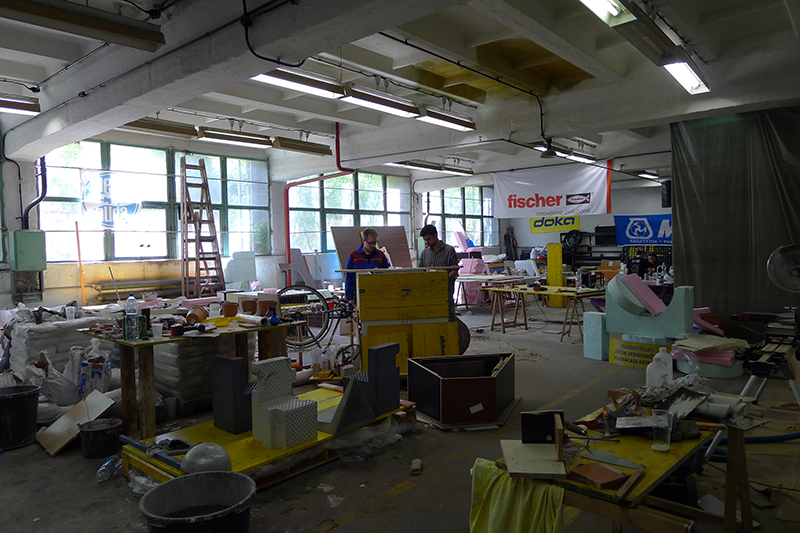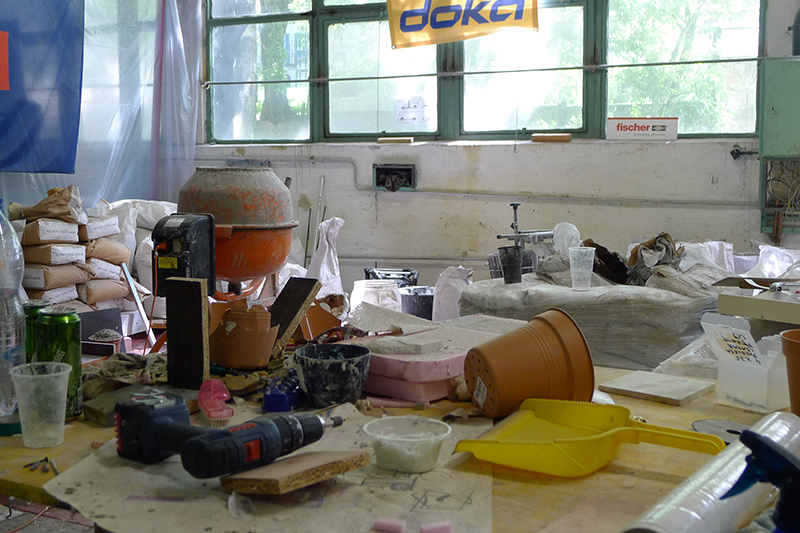 I'm somewhat sad that the widely-supported development plans for the Budapest embankments were dropped and this is what we get instead, but at the same time, I'm happy that enthusiastic private individuals do things that get the rest of us to take notice of the river that flows through our city.
Read more about the project here.
Translation provided by Helpers Business and Immigration Services. Find us at www.helpers.hu
You may find the original article here.