World Refugee Day was on June 20th. To mark the occasion, the United Nations High Commissioner for Refugees launched a billboard campaign to promote awareness. Four refugees who came to Hungary are introduced through the billboards. These individuals love the country where they now live and work. By learning their stories, we can learn more about ourselves as well.
One of the posters features Begum Ali: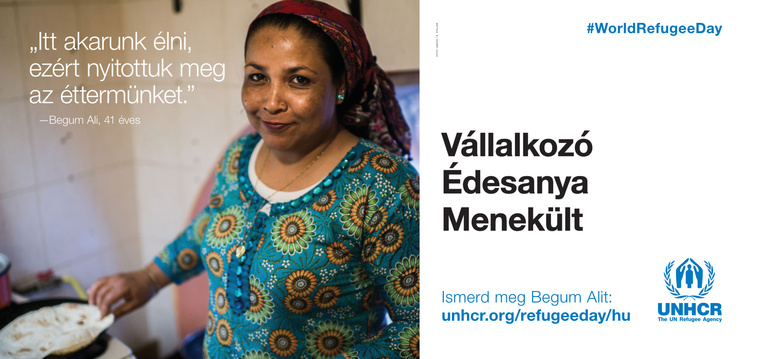 As a result of the campaign, she recently became one of Hungary's most famous refugees.
And she cooks in Akácfa Street, close to the likewise Bangladeshi Bangla Büfé. It's true: Budapest has become a city where you can find two Bangladeshi joints on the same street. How about that?
As far as the billboard campaign is concerned, the UN invited a bunch of journalists to the restaurant to learn her family's history, and of course, to sample her dishes. My reaction to both was: wow!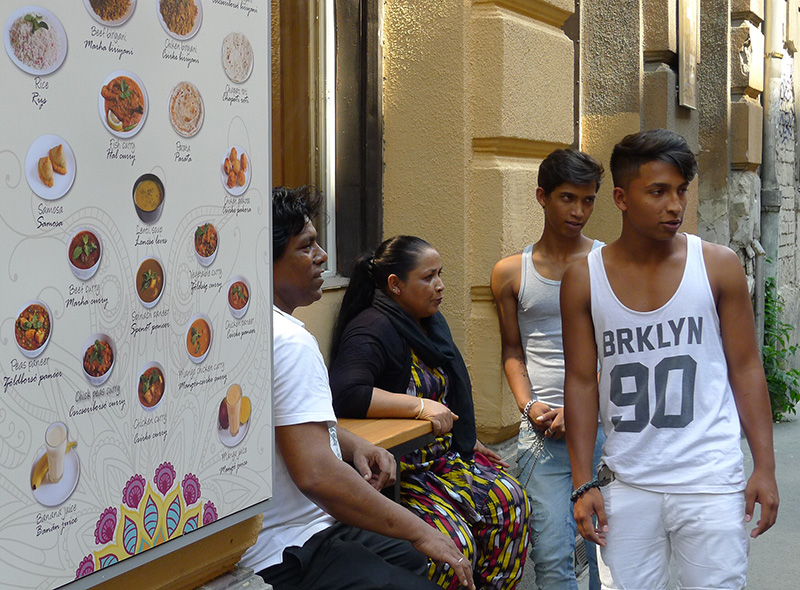 Begum Ali, who is currently 41, spent 20 years wandering the world as a refugee after family members in her old village were murdered. She has spent half her life traveling from one country to the next, trying to find a new home for herself and her children, who were born in Pakistan. It's almost impossible to imagine what it's like to cross a border on foot with your children, sleeping in forests, only to be caught by the police and sent back. Her children, Ferdous, Lutfa and Kalam also work in the restaurant as wait staff where mom cooks.
Kalam speaks five languages. In addition to his mother tongue, he picked up the languages of the various countries that temporarily accepted them before sending them elsewhere: following Pakistan, they went to Iran, Turkey and Greece. They lived for nine years in Athens, so Kalam and Lutfa speak Greek to each other. He studied Hungarian for seven months, the results of which are fantastic.
They are survivors in every sense of the word. Open, friendly and willing to smile, but a look of caution remains in their eyes. They are progressing, working and establishing themselves, but you can see that they are yet to relax. If you spent your entire childhood constantly finding yourself in new surroundings or living for years as a mother in a refugee camp, there is not much you aren't prepared for. But it's still preferable to living at home in fear of your life.
Begum Ali's meals are excellent despite her lack of training as a chef. This was her first occupation in Hungary, and it was a wise choice. In Budapest, the tastes and flavors of an unknown country are perhaps the best way to draw the curious in from the street. The chapatti and parati are amazing, with which the beef, fish, chicken or chickpea curries go well. The rice is quite well prepared too, as is their biryani. But the same can be said of their vegetable samosas, which look to be hard but are as soft as butter once you bite into them. And the best way to wash it all down is with a mango lassi.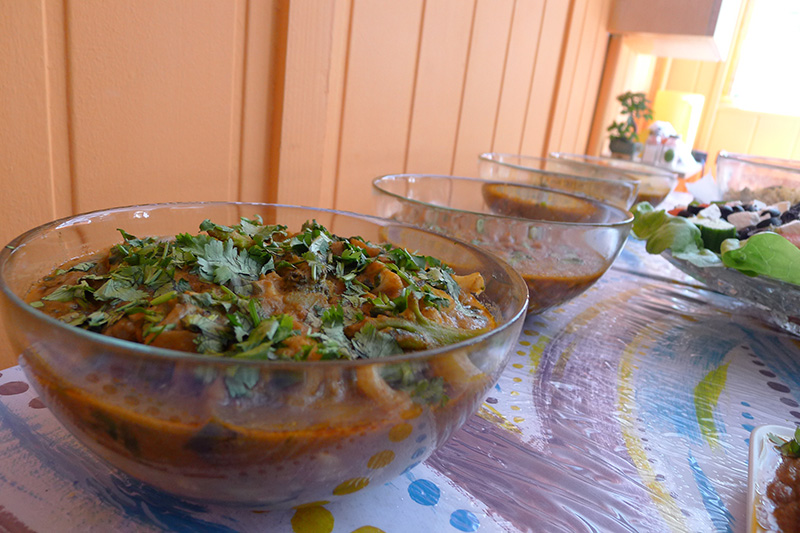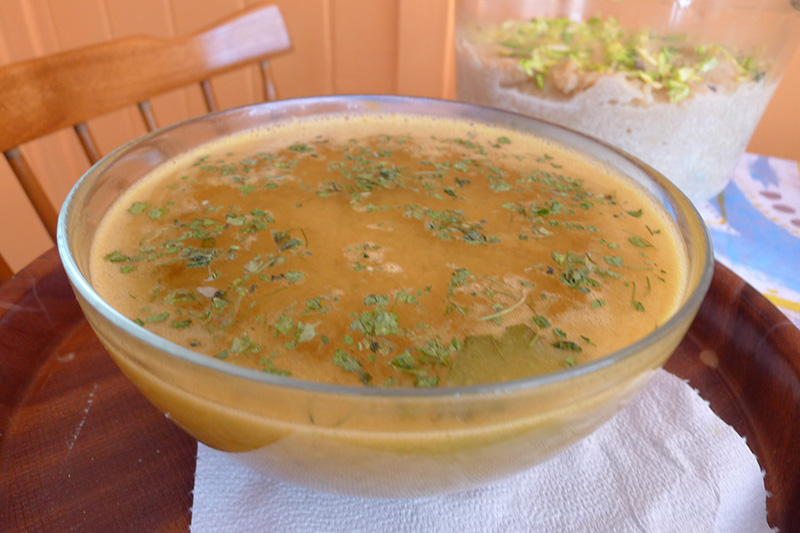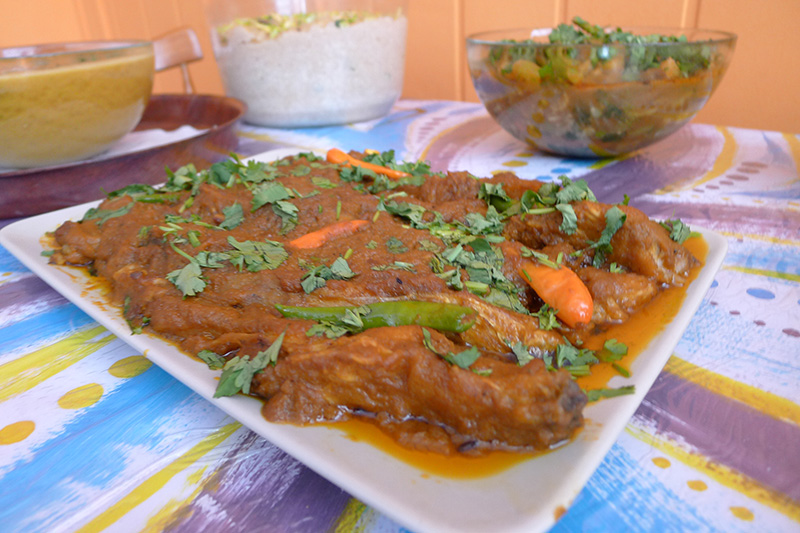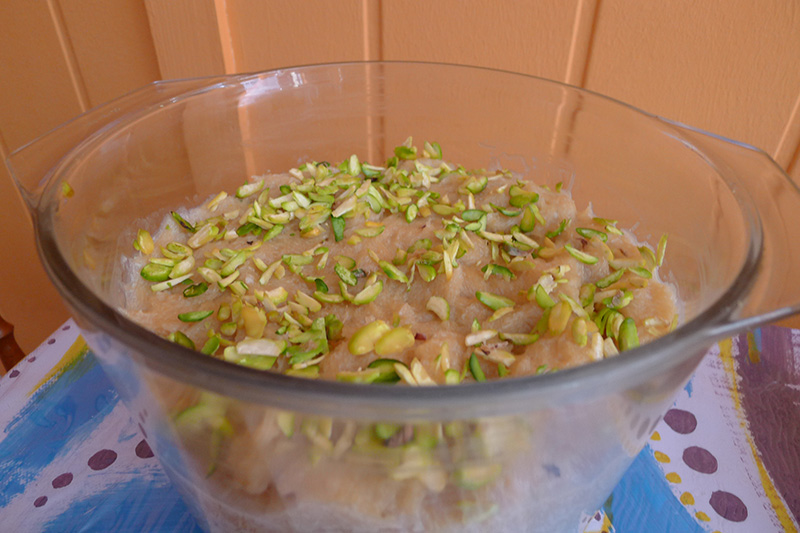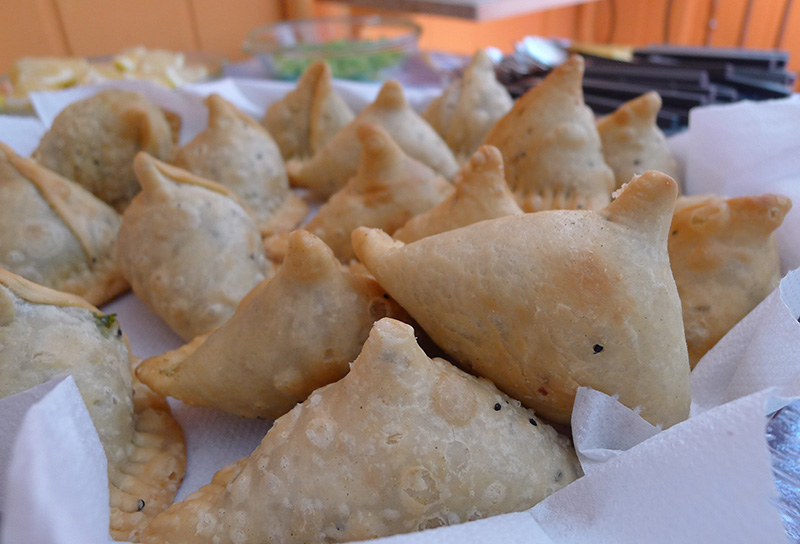 If you love Indian, you'll love this too. If you have the opportunity, give them a try so that we can help them get their life on the track that everyone deserves. And try not to be too embarrassed by those other billboards erected with public funds you see across the city.
Begum All Modina Restaurant
Address: Budapest 1073, Akácfa utca 57.
Opening Hours: Mon – Sun: 11:00 am - midnight
Translation provided by Helpers Business and Immigration Services. Find us at www.helpers.hu
You may find the original article here.