The Budapest Music Center is one of the most exciting experiments in recent years. A none-too-original neo-classical building was renovated in such a way that it was given a new sense of balance and purpose. The building's corner was removed and in its place a glass and metal structure was installed. The past was preserved, but the renovators left their mark, leaving a much more exciting building behind.
I've explored the building on the inside and the concert hall is especially amazing, but that's not what I want to write about here. This location is also where the Opus Jazz Club was given space: every Thursday, Friday and Saturday they organize jazz concerts. It's a bar, restaurant and concert venue all in one, in a desirable and pleasant environment: the dream of all jazz enthusiasts.
I can't say I'm a big fan of jazz myself, which is why I only checked the place out recently.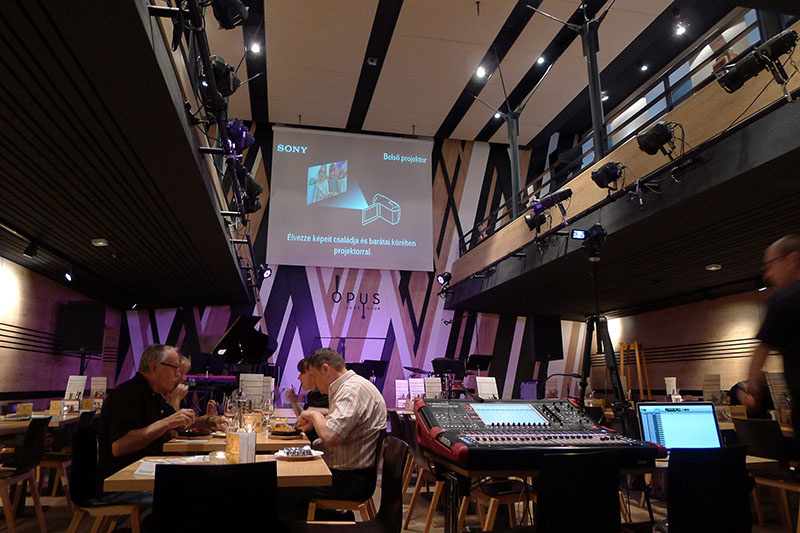 The Kriszta Pocsai Quintet took the stage the night I went. I knew nothing about them in advance, but my friend Misi, who's a huge music fan, convinced me to join him in the hopes that it would be good. We arrived around 8:30 pm, half an hour before the show was due to start, and were among the first people to be there aside from the employees.
The place has a really pleasant atmosphere. The tables are a combination of auditorium and bistro. A little bit of this and a little bit of that, for the music is not meant to just provide a backdrop - it's intended to accompany your food and conversations. Everyone pays attention to the artists, while waiters will only rarely attend to the tables in the front row, so as not to disturb the musicians.
The prices were a nice surprise, since I was expecting it to be far more expensive than it was.
For around a thousand forints you can get "concert bites" that consist of feta melon salad, tuna pâté or fried squash, with mains starting around 1250 forints. Among the mains, you can find lecsó (similar to ratatouille) with Debrecen sausage.
The good kind.
You can also order a steak, but that's going to cost you a fair amount more. The kitchen appears to offer quite a wide variety of options. A plus is their selection of great craft beers, among them Ogre and Fekete for 650 forints from the Szent András Brewery.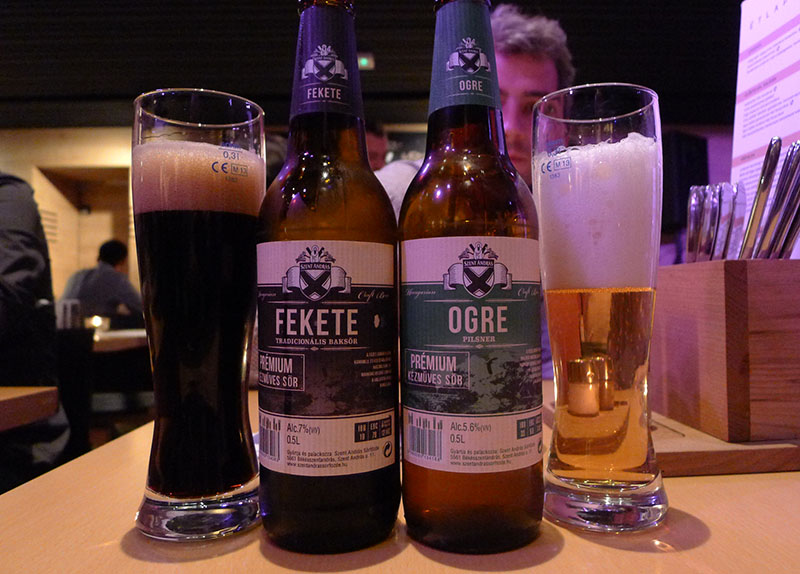 The concert, by the way, was great. Kriszta Pocsai sang with her eyes closed as József Barcza-Horváth provided the bass behind her, while Gábor Cseke and Zoltán Schneider provided nice  accents, and Péter Kaszás beat the skins.
The concert consisted primarily of covers with unparalleled 7/8 and 9/8 time signatures to which they frequently added or subtracted elements. You would think this would make it difficult to follow, but the opposite was true: Kriszta Pocsai and her band were able to bring everything together in this way. You could not feel the beginning, nor the end. You could not divide it into sections, it all just flowed from the stage and into your ears.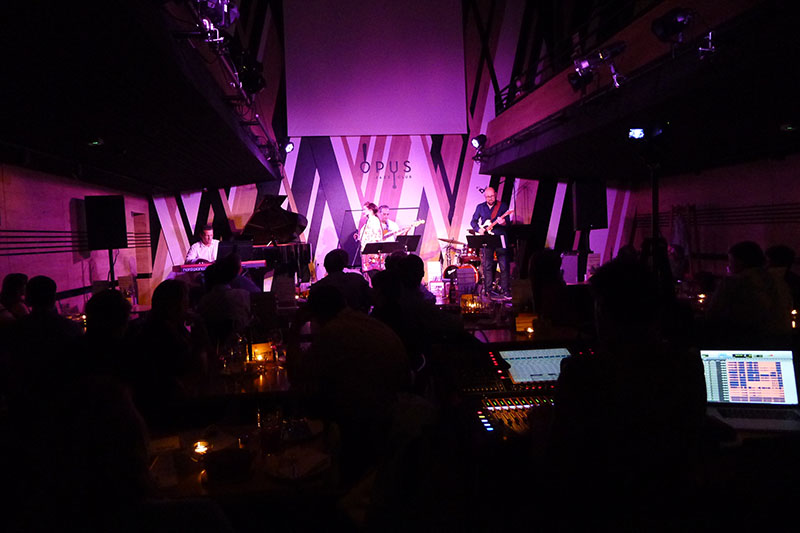 Following the concert, nearly everyone stood up to pay. We would have stayed to chat for a few hours more, but it would have been rather uncomfortable with all of the other tables being empty. It would appear that the guests here really come just for the concerts, leaving as soon as the last chord is played. As far as I'm concerned, a concert is only part of the evening's menu, and I'd much rather have stayed a while longer – but that's more of a compliment than a put-down.
Opus Jazz Club
Address: 1093 Budapest, Mátyás u. 8. 
Opening Hours: Mon-Tue 11:30 am - 10:00 pm, Wed-Fri 11:30 am - midnight, Sat 6:00 pm - midnight
Translation provided by Helpers Business and Immigration Services. Find us at www.helpers.hu
You may find the original article here.