She might be young, but fashion designer Szandra Sándor has been making waves in the industry for the past ten years. By the time her name became widely known in Hungary, her designs were already popular in New York, Los Angeles and Madrid, and celebrities such as Charlize Theron, Selma Blair and Lucy Liu were wearing her clothing line: Nanushka.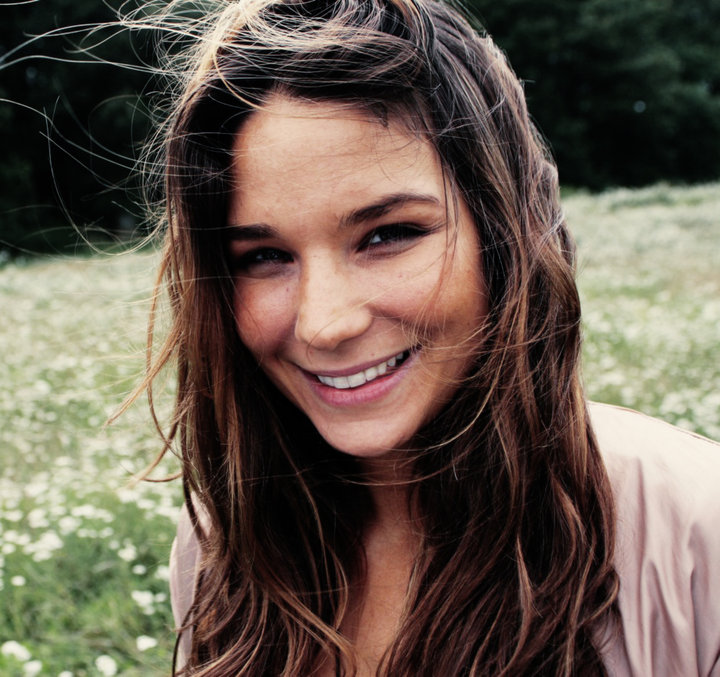 In other words, we couldn't think of a better person with whom to launch our International Success Stories from Budapest series, taking into consideration that as opposed to the majority, she's famous not only internationally, but in Hungary as well.
Where did your interest in fashion design come from? Did your family have a history in the clothing industry?
My mom designed and sold children's clothes, so from a young age I was surrounded by clothes. But instead of taking over my mom's shop, I studied design in college. I founded Nanushka immediately after I graduated.
But why fashion?
I really liked how it was a great way of expressing individuality. I consider self-expression to be an essential part of life, in part due to my personality and also because of the examples I grew up with at home. I loved the unending possibilities that design offers, how it allows me to express the continuity of change, since I need to create a new collection for each season. This change is something that is a part of our everyday lives.
And how did you launch your career? You wanted to become a fashion designer and went to a fashion design school?
Truth be told, I didn't study here in Hungary, although you can also learn the necessary knowledge here. I studied fashion design at the London College of Fashion. But ever since I founded Nanushka, I would say most of my knowledge has come from hands-on, real-life experiences.
What were the steps you took to establish your brand?
For years, we operated as a family business as this was the only way we could grow - despite the fact we had an international presence from the get go. Things changed in 2012, when we received a large investment in our company from Portfolion (businessman and former Finance Minister Péter Oszkó's foundation, which invested 1.6 million USD into Nanushka), for which we had a serious need: by that time the company had grown to the point that we couldn't do it ourselves anymore and needed outside support to continue growing. Thanks to the investment, we've made great strides and also became braver.
And why would someone in Madrid buy something from the Nanushka line as opposed to one of the hundreds of other famous fashion designers?
Many have praised the thorough design of the clothes, the attention to detail, original ideas and the easy to match and wearable designs. The spirit of the design also counts. All of our collections have a backstory, with a fairytale or fable from which we can learn. I tend to borrow from these symbolic worlds while designing, in either a prosaic or lyrical form.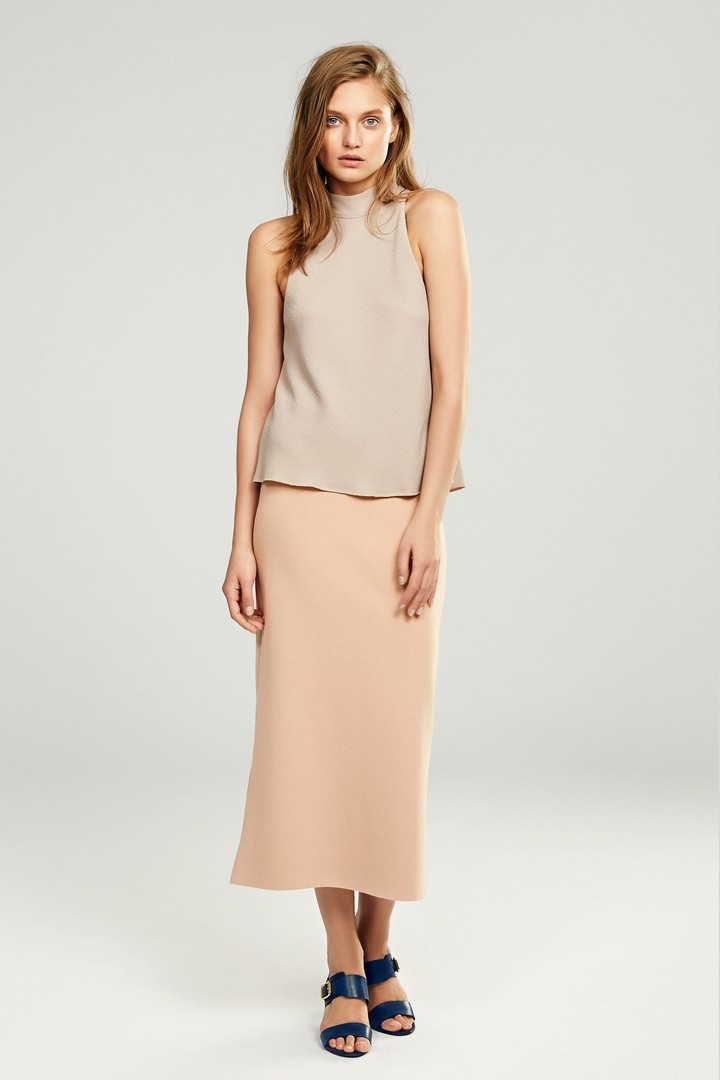 Fair enough, but what does the consumer get from this? Why is an item of clothing based on a fable inherently worth more than one I take off the rack of any clothing store?
Our clothes are simply more personal. I no longer have the opportunity to hand sew the clothes myself anymore, but each article of clothing contains within it the same thoughtfulness, and our tight-knit team allows for each item to be meticulously designed and created from the original idea to the finished product.
What is the ratio of clothes that are custom-designed versus those made for the rack?
Everything is produced according to the orders we receive; that is what our agents send out worldwide as they're the ones in contact with the customers. The order only stipulates the quantity of a particular design. We no longer do custom orders.
Where is the work performed, what's the size of the team, and how much do you produce in a given year? What is the creative process?
The creative process begins with some research: I need to find the point of departure for my collection, after which I select the given season's colors and materials to be used. After this, I begin drawing. Our studio and workshop are in one location, so as soon as I've passed the drawing on, we can make a model of it quite quickly, to see how it looks in reality. Prototypes are sewn in house while mass production is performed by various sewing shops. Our team is small, with approximately 20 people working on the upcoming collection.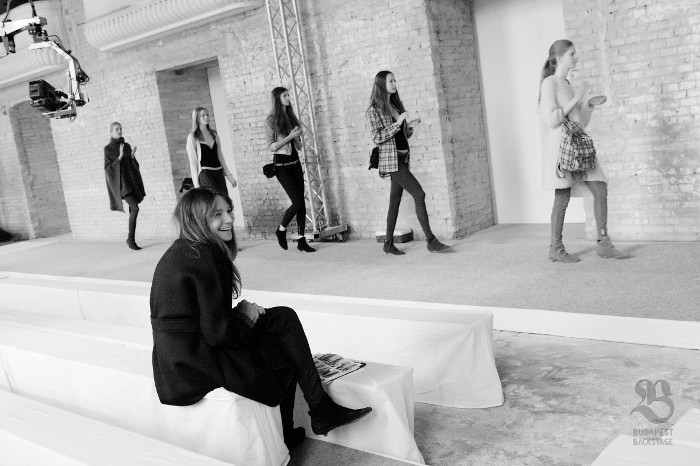 Are you available in many markets?
Internationally, our clothes are sold in 28 countries in 150 different stores. In Hungary, you can find us in our Budapest store at Deák Square.
Who are your biggest customers?
The Benelux region and the United States. The greatest form of recognition is when my clothes are sold in stores that also sell the designs of my favorite and highly esteemed fashion designers. It's also a great feeling when the media turns their eyes toward us. One of our favorite appearances was in one of the 2014 issues of South Korean VOGUE, where Miranda Kerr wore Nanushka clothes in the feature story alongside other brands such as Balenciaga and Givenchy. That made me truly happy.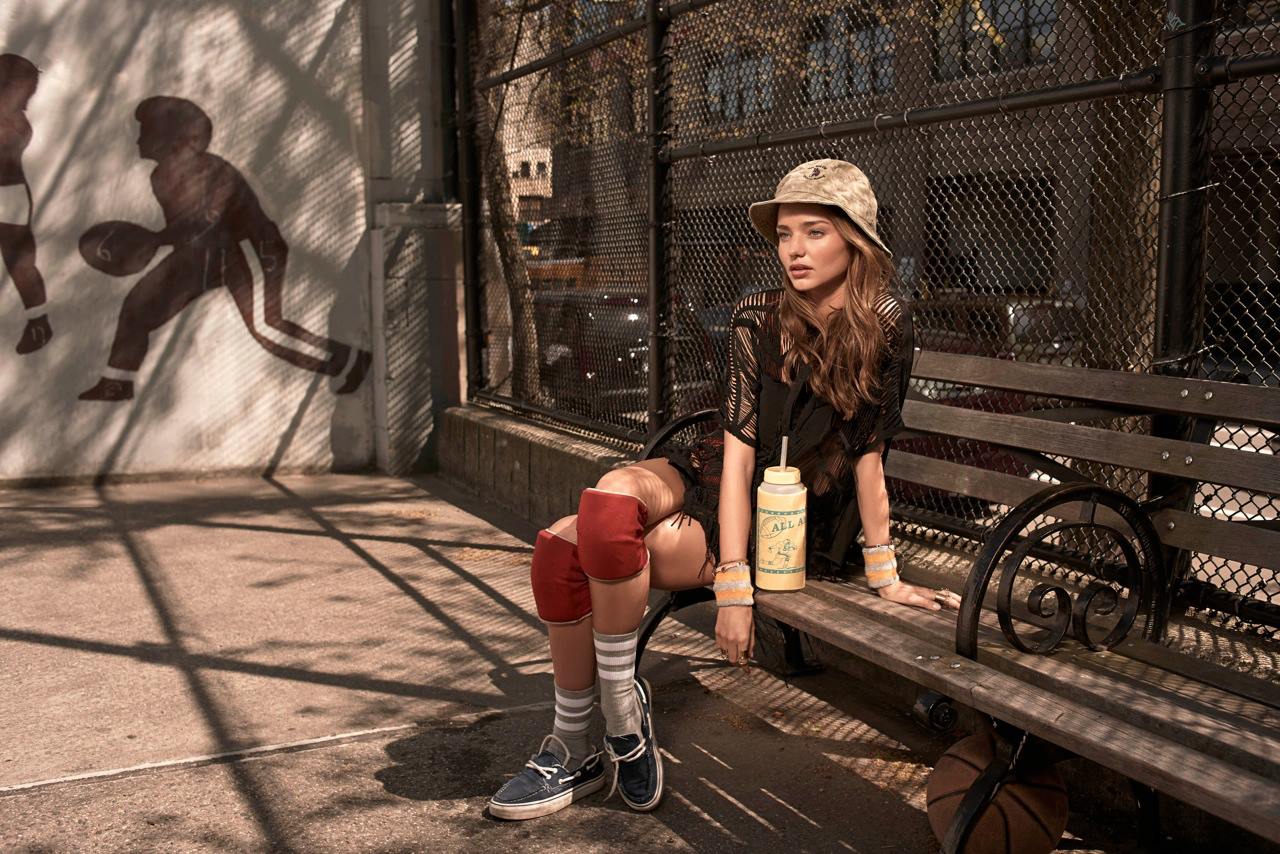 What is the average cost of one of your items of clothes?
This varies, as a simple top will start at 16,000 forints, while a winter coat is typically above 100,000 forints.
Translation provided by Helpers Business and Immigration Services. Find us at www.helpers.hu
You may find the original article here.