To be honest, I wanted to write this post back in the winter when Pörc, which is originally from Balatonkenese, first appeared in Budapest. The place was famous for selling quality cuts of meat in an area not exactly famous for quality ingredients (even though they produce some excellent cheeses, salamis and hams, there aren't any stores to sell them), and also because the owner was famous for wearing a necktie as he greeted his guests.
Jenő Kocsis didn't become a butcher on a spur of the moment decision, for he is the scion of a dynasty of butchers that goes back roughly 150 years, and a person who decided to focus on quality ingredients for his customers. This of course also brings in return customers as people are far more likely to remember a sales person who wears a tie and provides good service than the one who can't be bothered with appearances.
These two characteristics were enough for Pörc to be one of the big hits of last year, which made an appearance in Budapest outside of the beach season to guarantee income throughout the year. It opened in Lövőház Street, where more and more exciting things are going on all the time. If you're in Buda and looking for some light, good food, you absolutely should check this area out.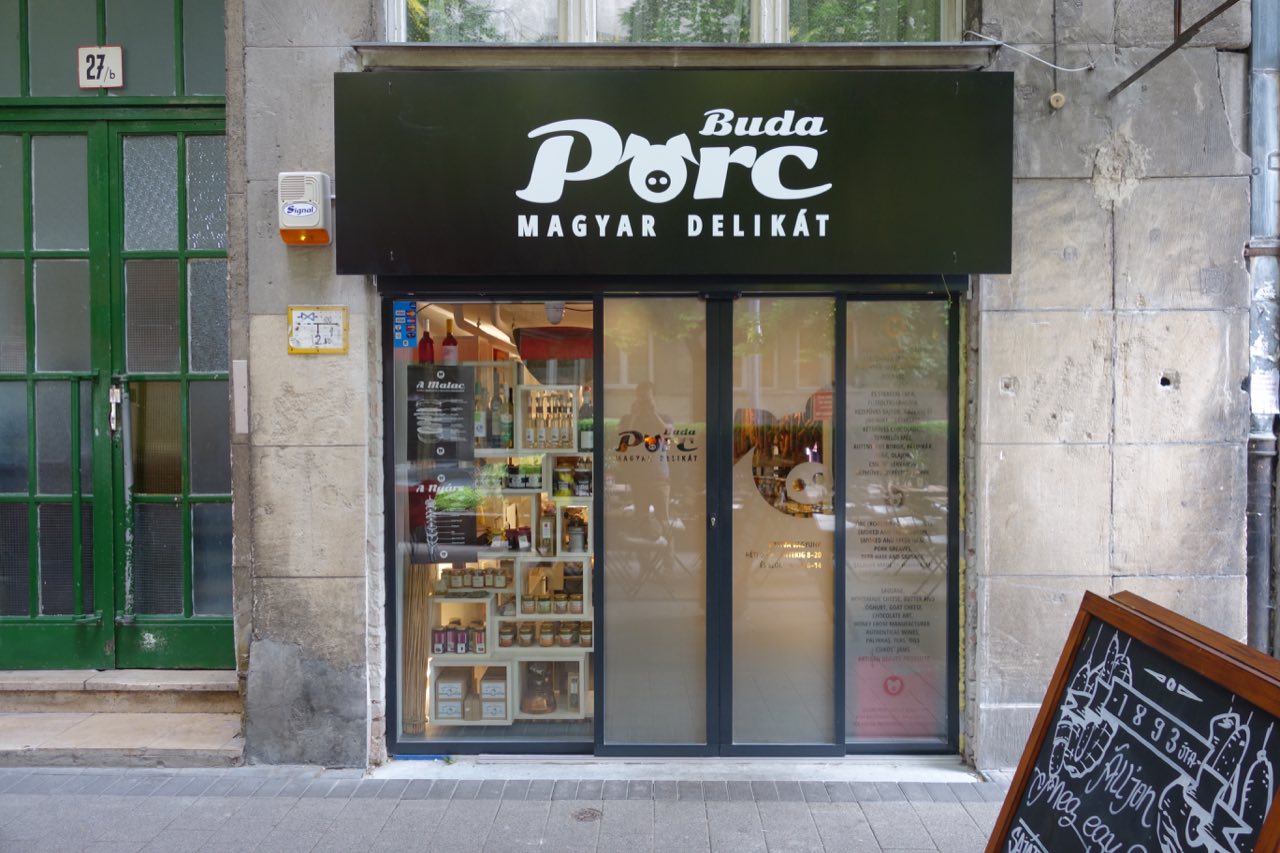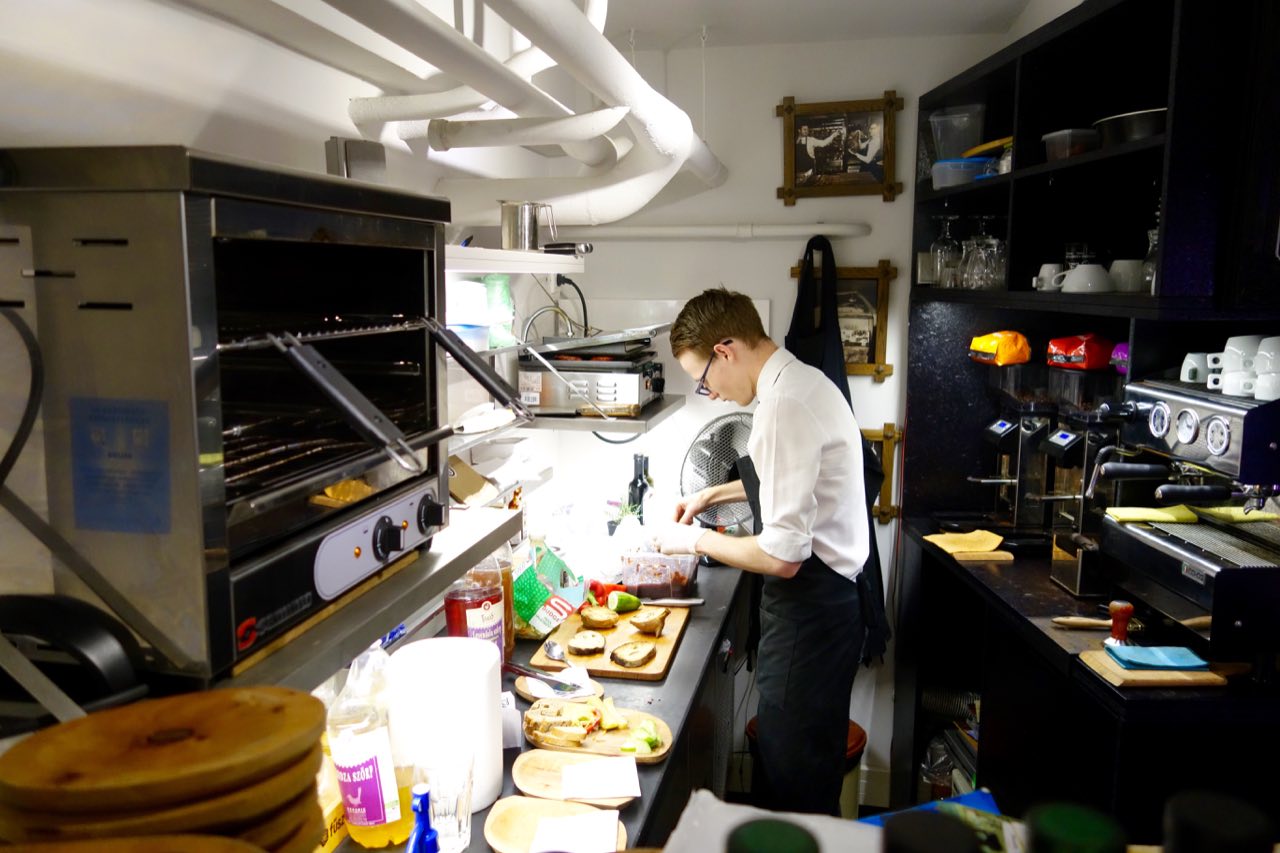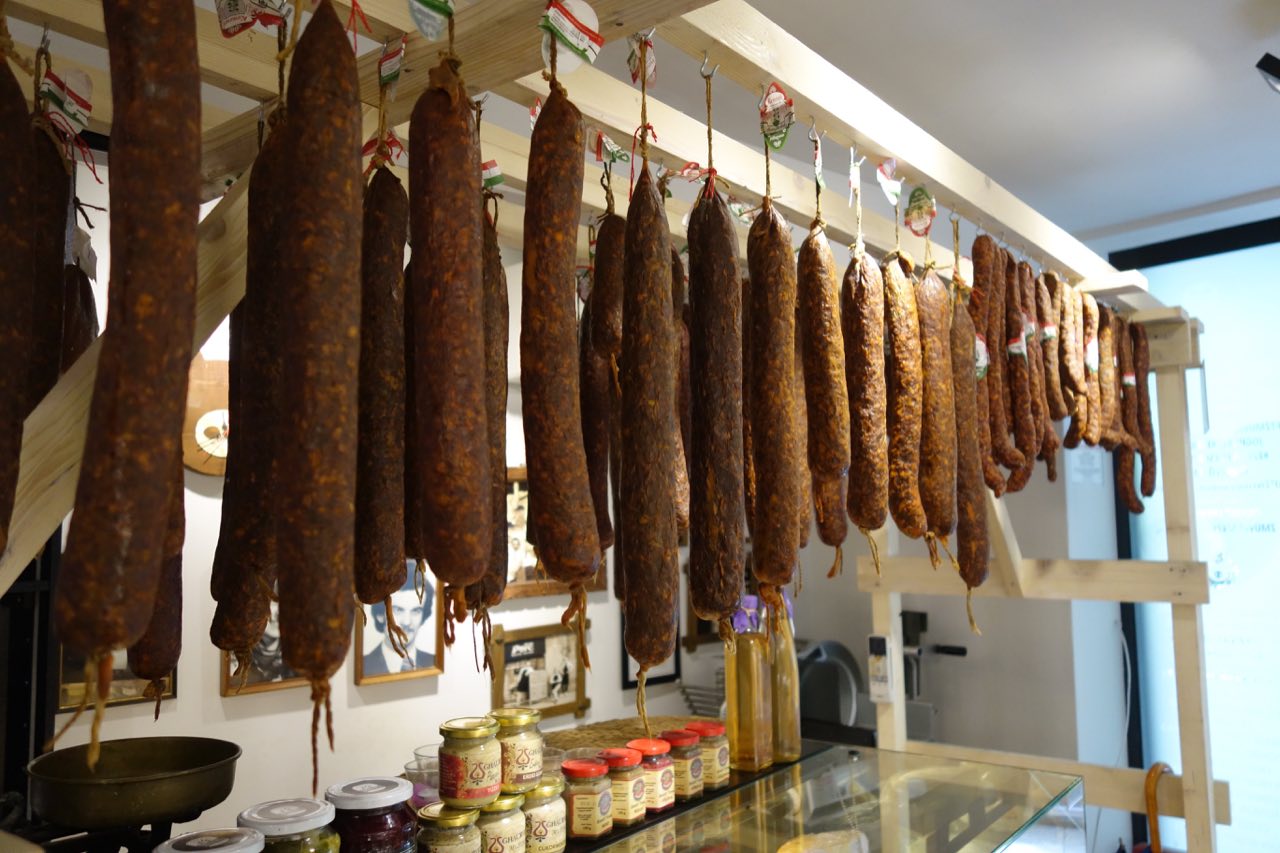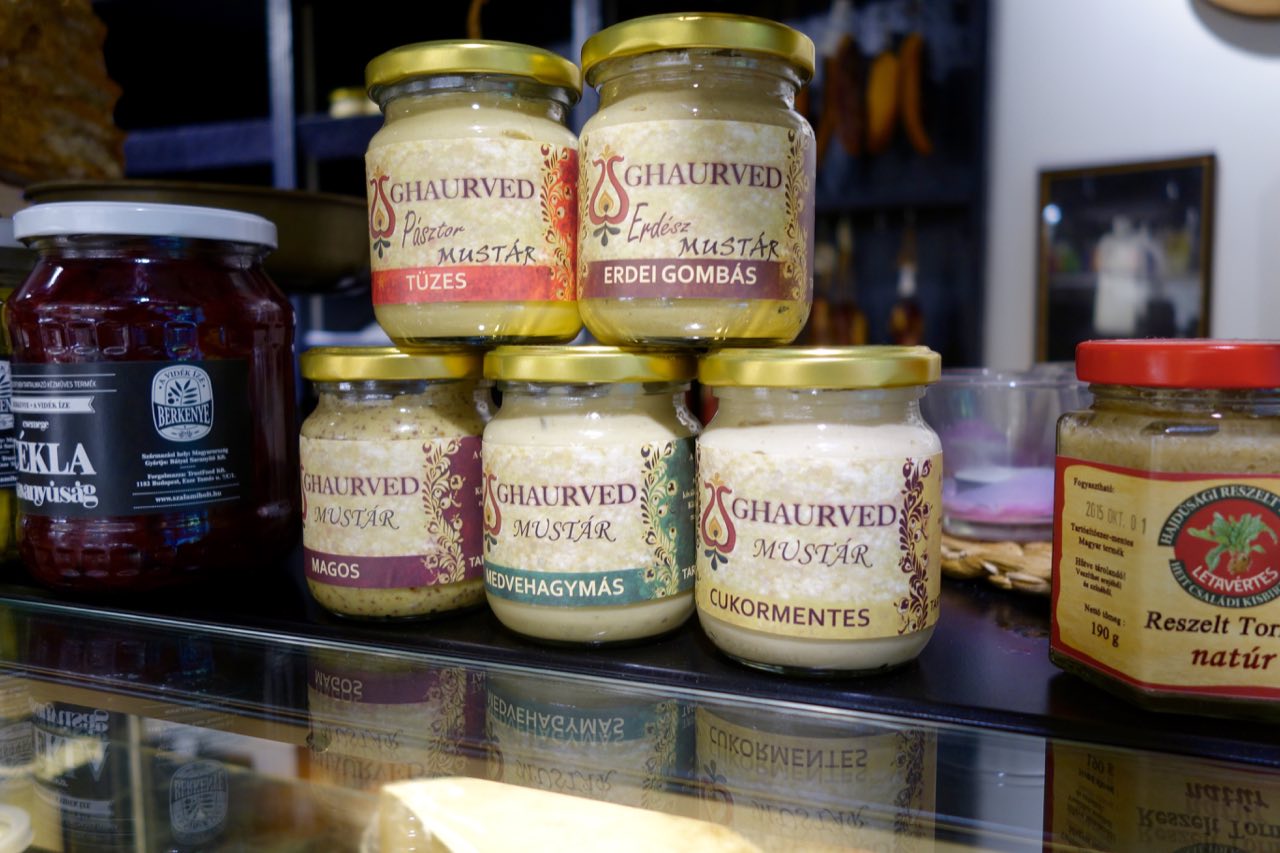 Jenő brought the winning Balaton formula to Budapest, for the shop is elegant, the products are sensational and you can find some real rarities among them. Sausages, salamis and bacon fill the shop, which is so elegant that you could display jewelry instead of meat from behind the counter without needing to redecorate.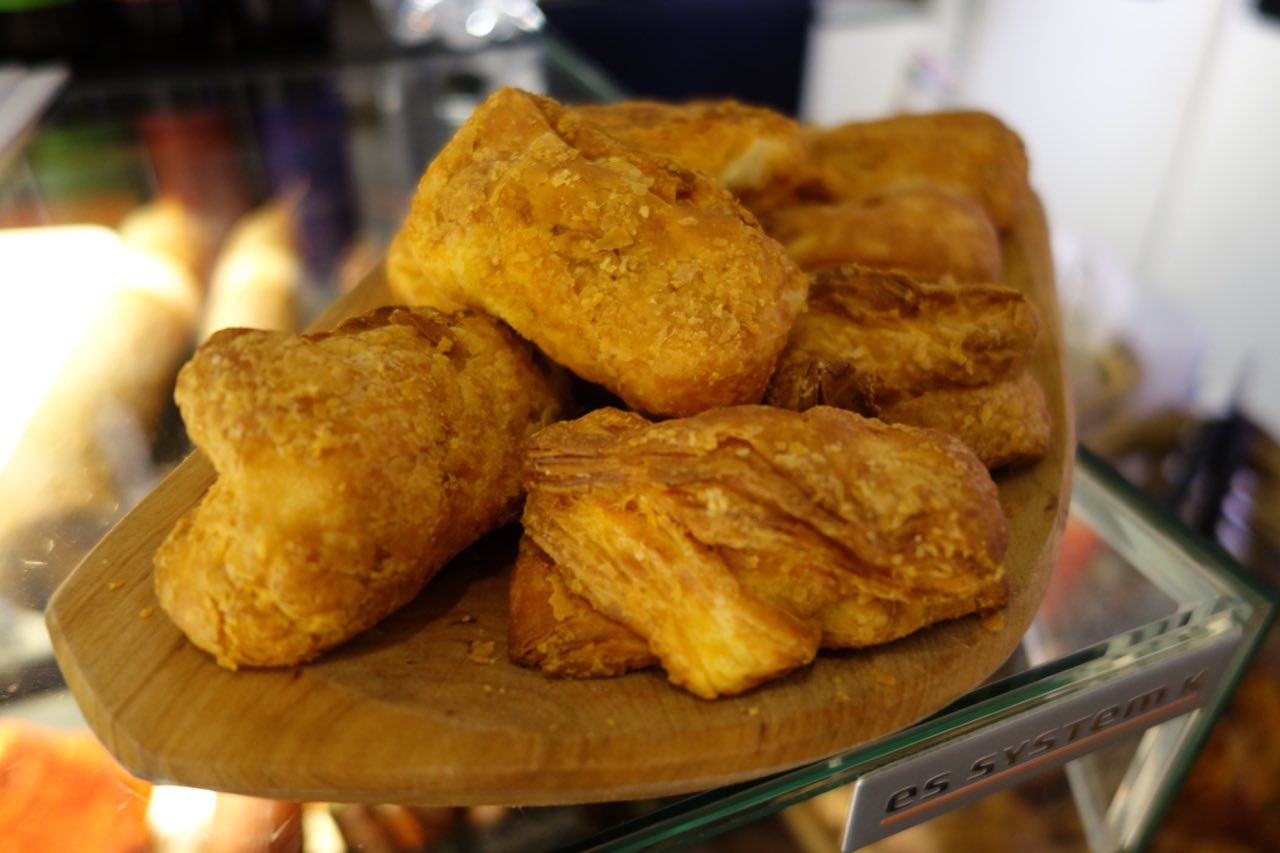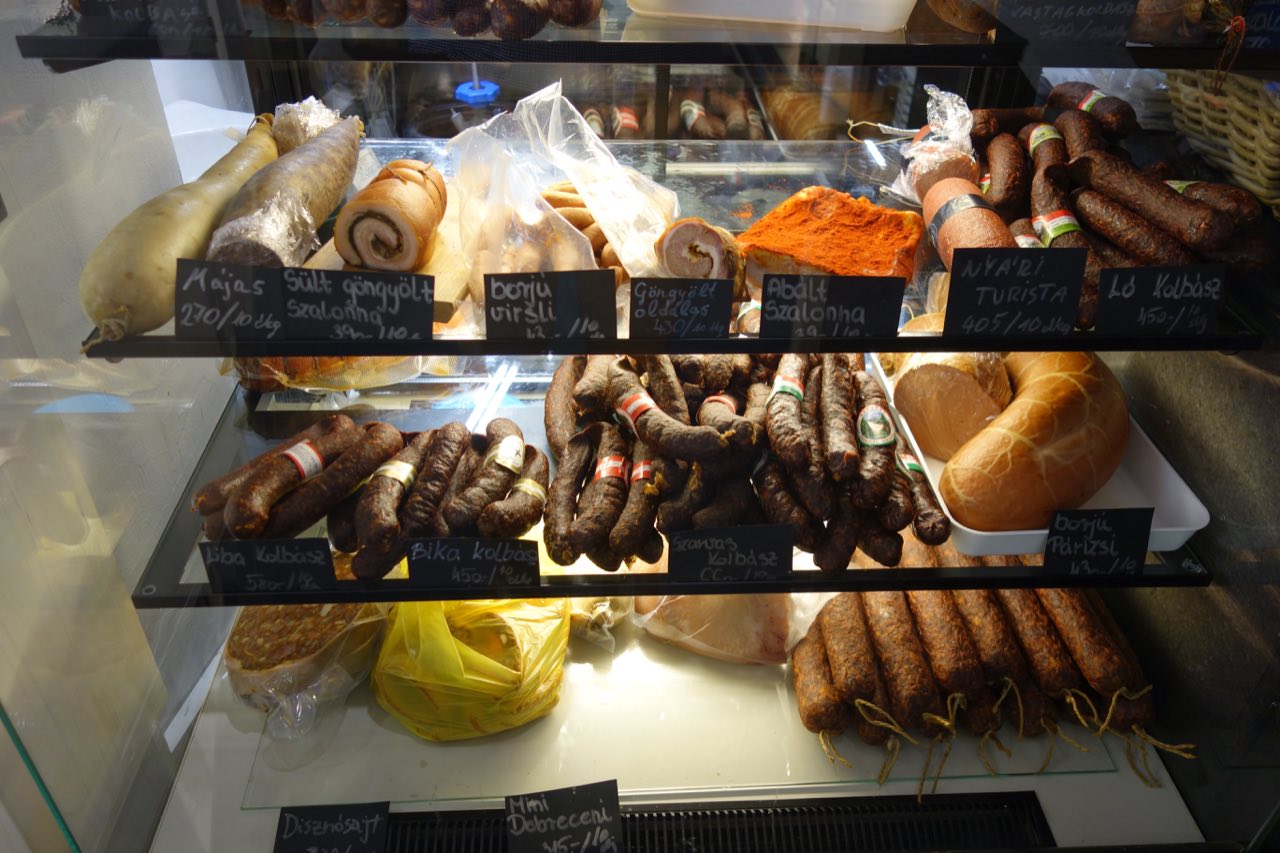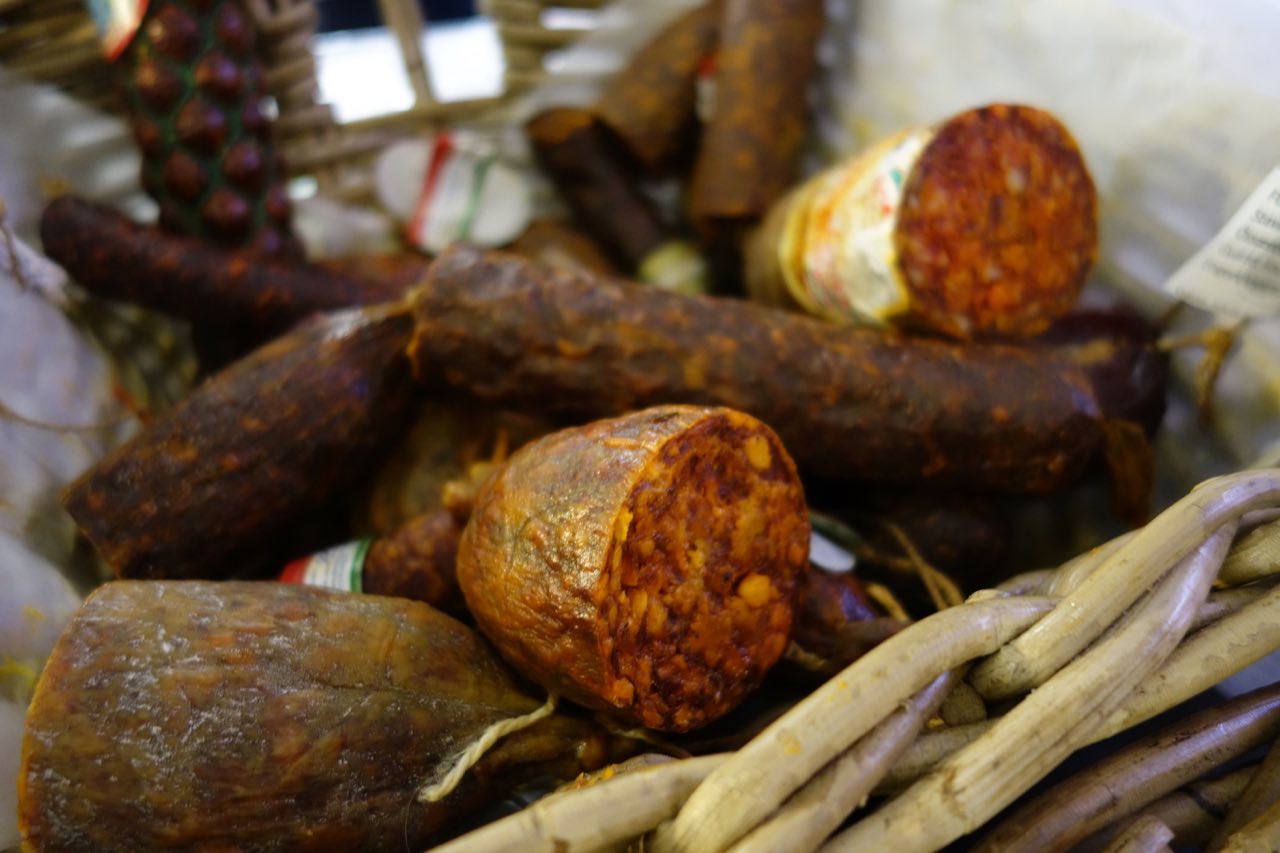 There are some easy to recognize items such as beef wieners, which actually contain real meat, quality liverwursts, but you'll also find bacon wrapped in meat and wrapped side-rib, and there's also greaves and crackling. The prices are quite acceptable as well: most of the cuts are priced at below 3,000 forints per kilo, and if something costs more, you won't find it cheaper anywhere else. The smoked salami costs 600 forints per dekagram (100g), and the winter salami isn't much cheaper.
The good news is that you can taste samples in person, and if you compliment something on its quality, they'll give you some spare cuts. They also prepare sandwiches, and in truth they'll create something out of whatever you may desire. I suggested they invent something new and not long after I was presented with this: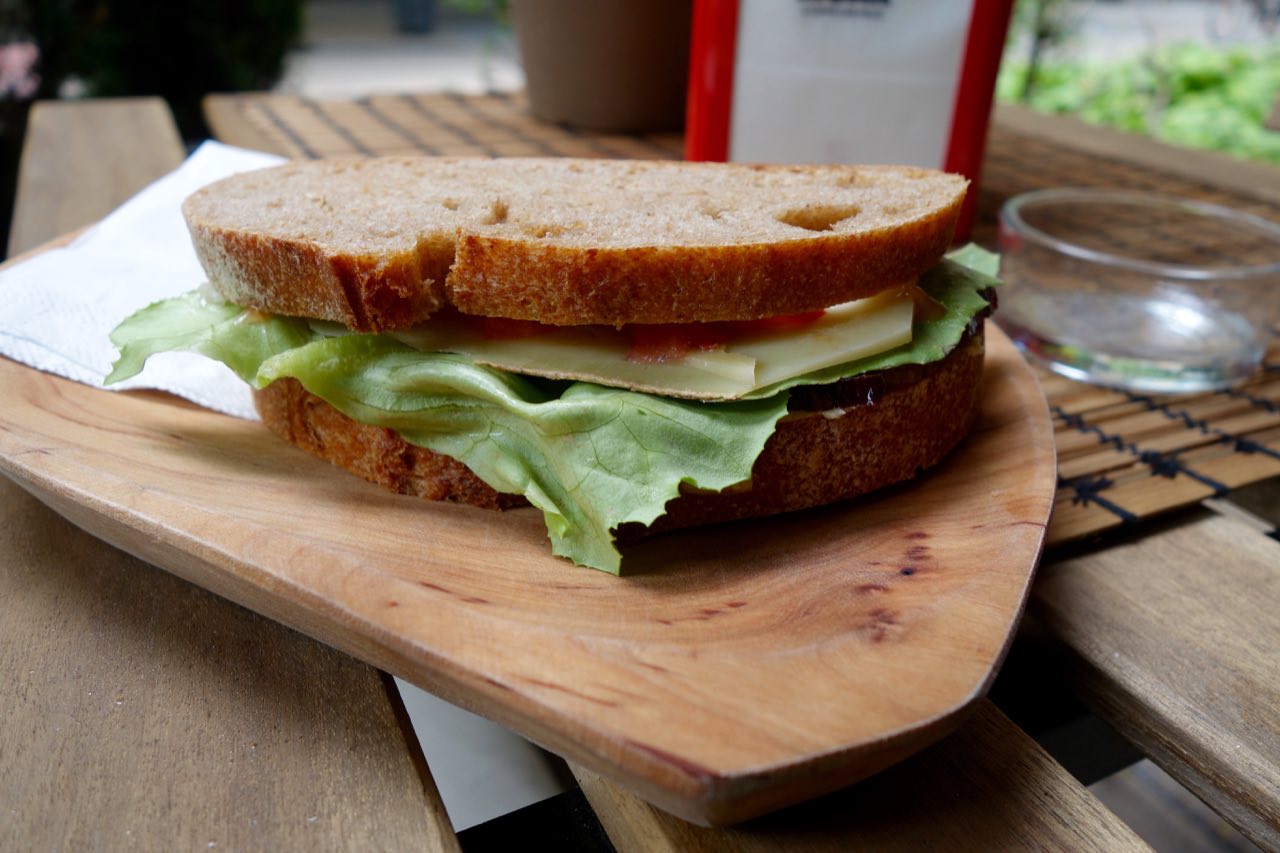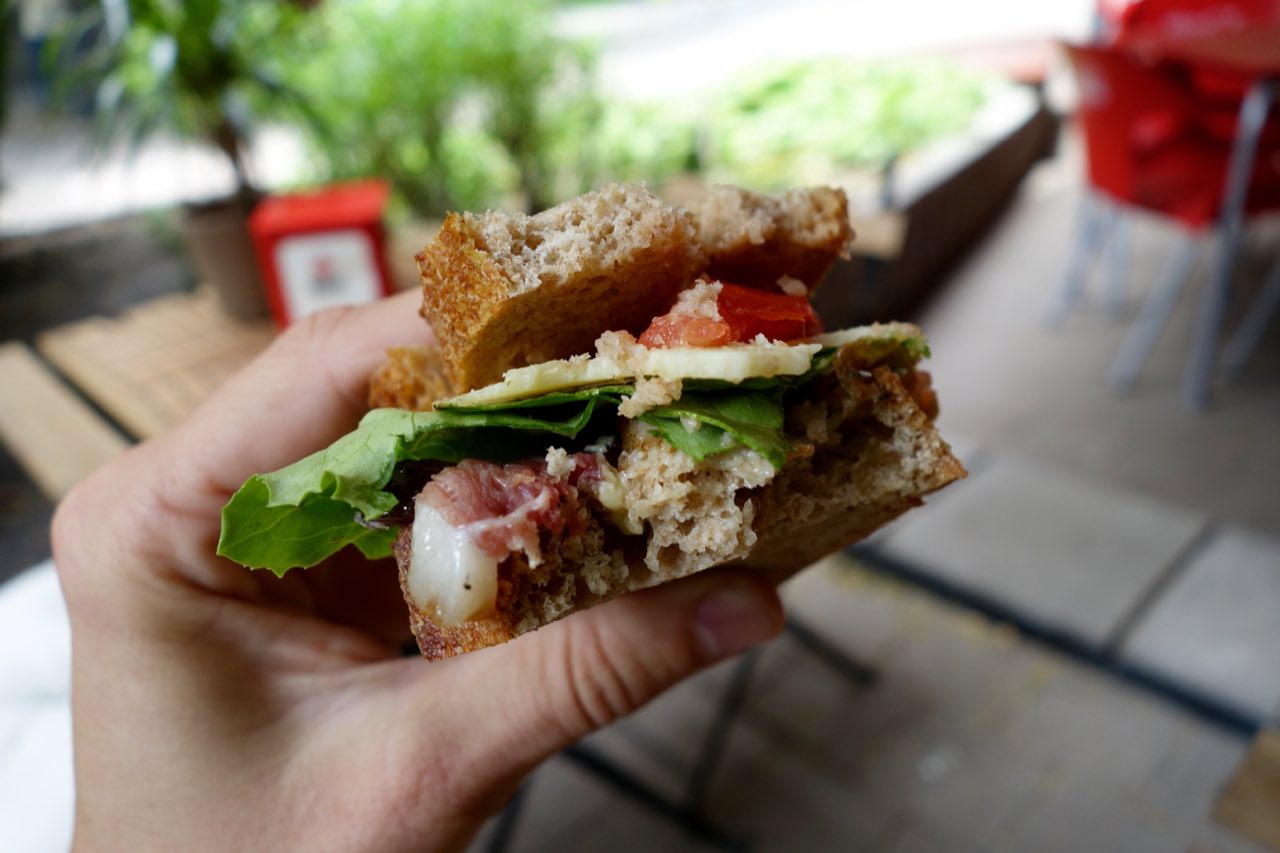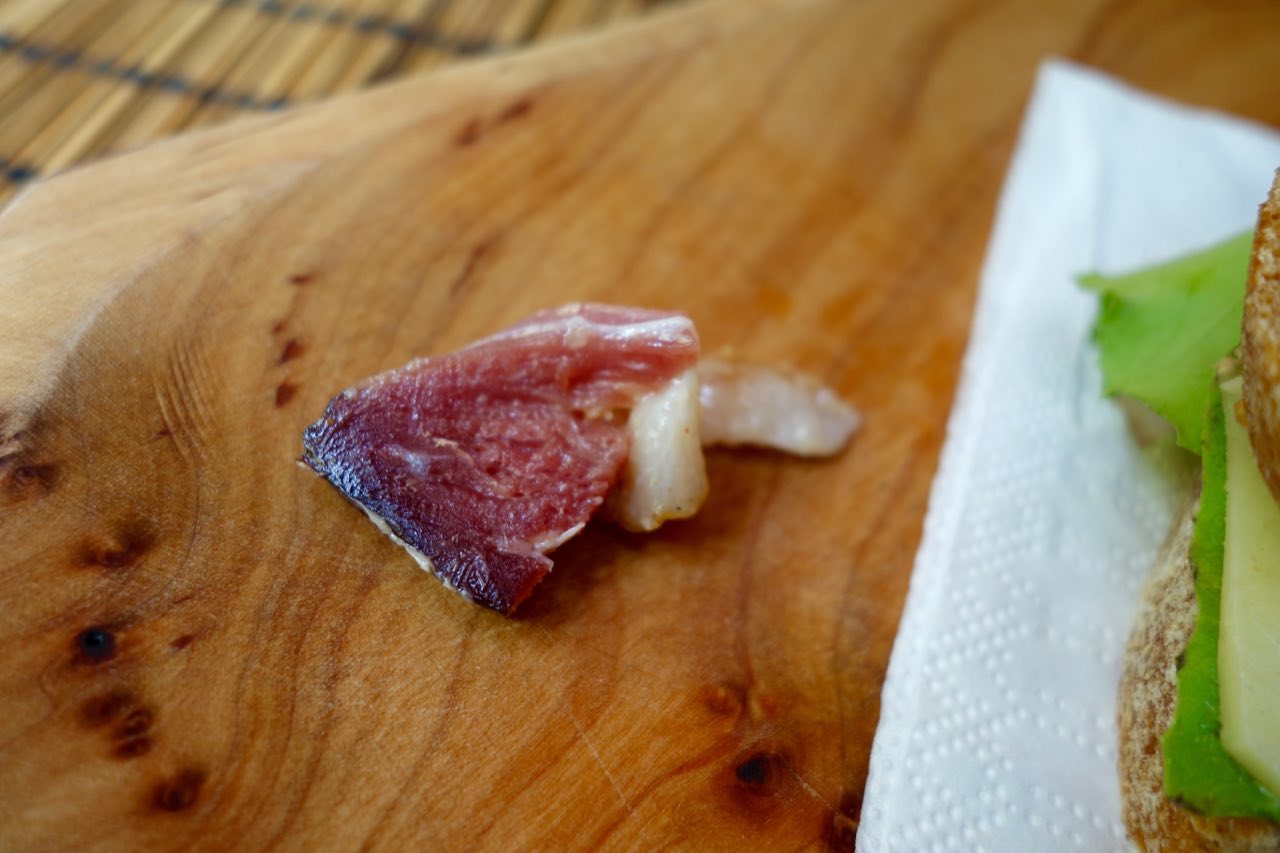 At first, it didn't inspire much confidence, looking like something I could throw together myself in five minutes at home. But as you begin to eat it, you'll arrive at the goose breast fillet and find yourself in a different dimension: this is the most expensive cut they sell in the store, at 850 forints for ten dekagrams, but it's so good and intense, that it's worth the price. You don't just wolf this down like you would bologna, you'll eat it in small bites, so it lasts as long as four times as much of something else would.
Pörc BUDA
Address: Lövőház utca 27.
Telephone: +36-70-280-4182
Mon-Fri: 8 am – 8 pm
Sat: 8 am – 2 pm
Translation provided by Helpers Business and Immigration Services. Find us at www.helpers.hu
You may find the original article here.