Újlipótváros, the southern part of District XIII, is a peculiar area, for although the locals would have the means to support nice restaurants if they were to open in the area, you'll only find a handful of options. Although it contains one of Budapest's best restaurants in Laci!Konyha! and there are great spots for breakfast such as Panini, Sarki Fűszeres or Édesmindegy, or the garden pub Figaro and a good juice bar in TüTü, the food choices in the area are still of the traditional type: a bunch of places that would fit well in Ádám's Karcsikám ("My dear Charlie") series of places whose continued operation defies logic. In those places, you'll get bad or not particularly good food on a red and white checkered tablecloth, but at a relatively high price given the area.
And now, rather unexpectedly, a new place has opened at Philippe and Balzac's old location: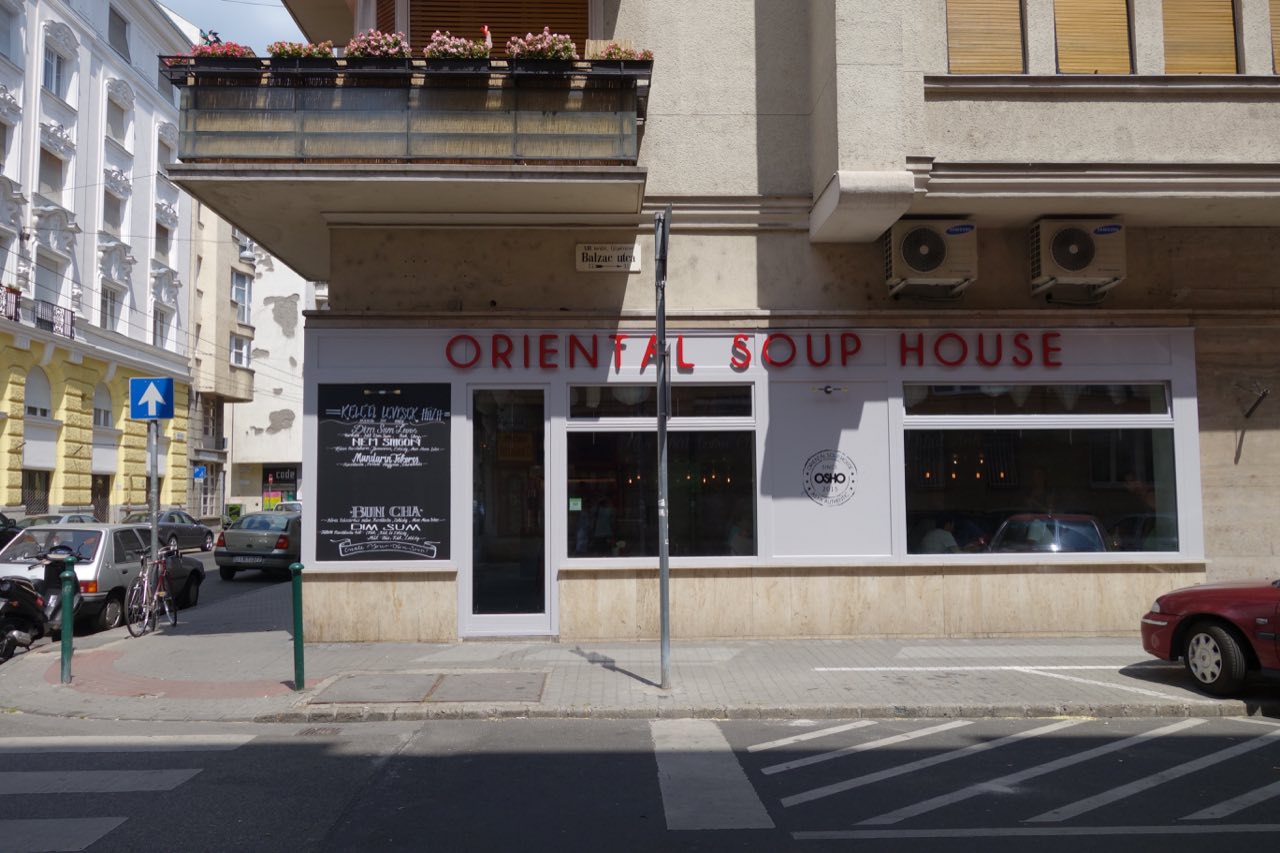 It truly was a surprise, since I didn't even realize they were doing any work inside. Then on a Sunday not so long ago, I saw them drawing menus on the boards. By Monday, they had opened their doors, and they even managed to open on time on Tuesday.
And what shows this area's ability to fill new restaurants is that just 24 hours after the joint first opened, and without any form of advertising, the place was packed. The restaurant is imaginatively and cleverly decorated, and I could barely find a free spot in the downstairs area, from where I could see the chefs working in the open kitchen – under a lot of pressure.
Just like I am working on this post. We apologize in advance.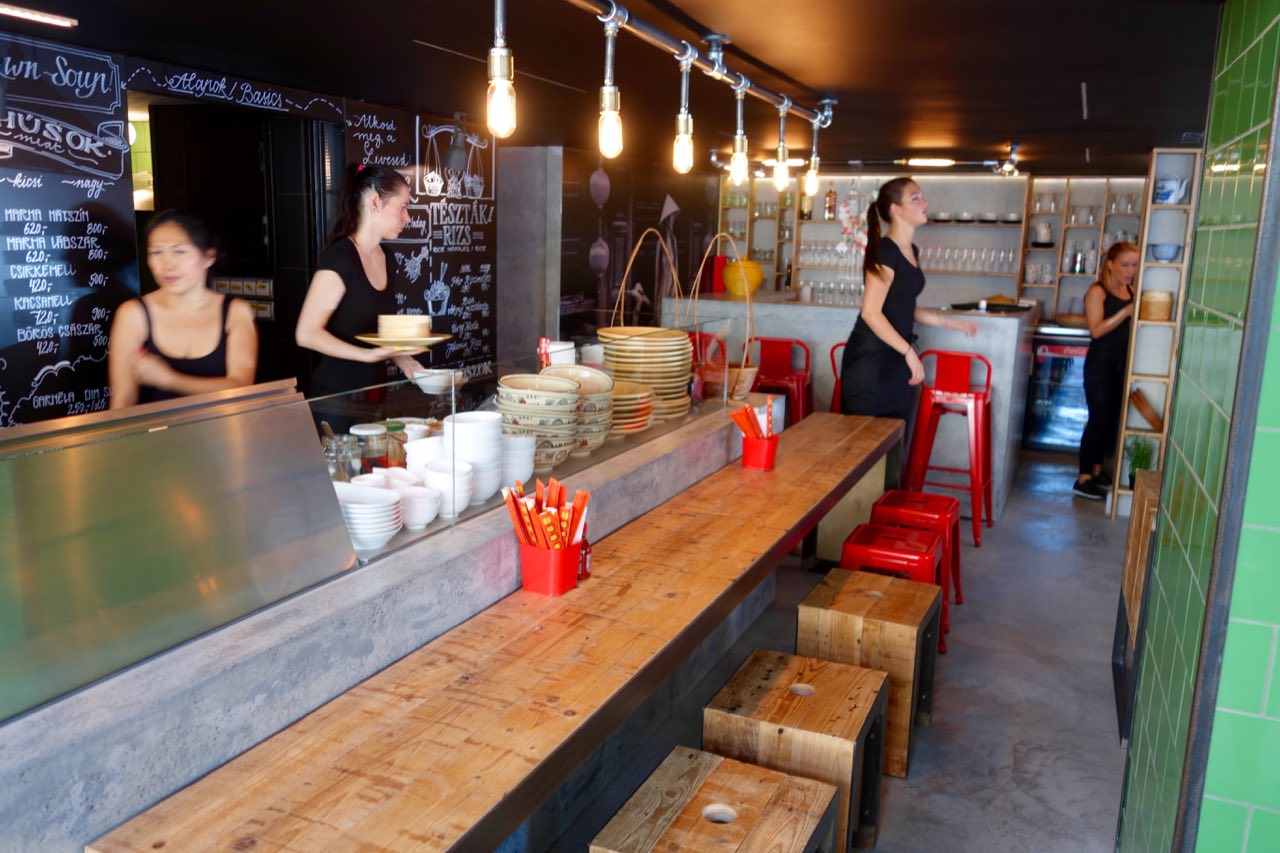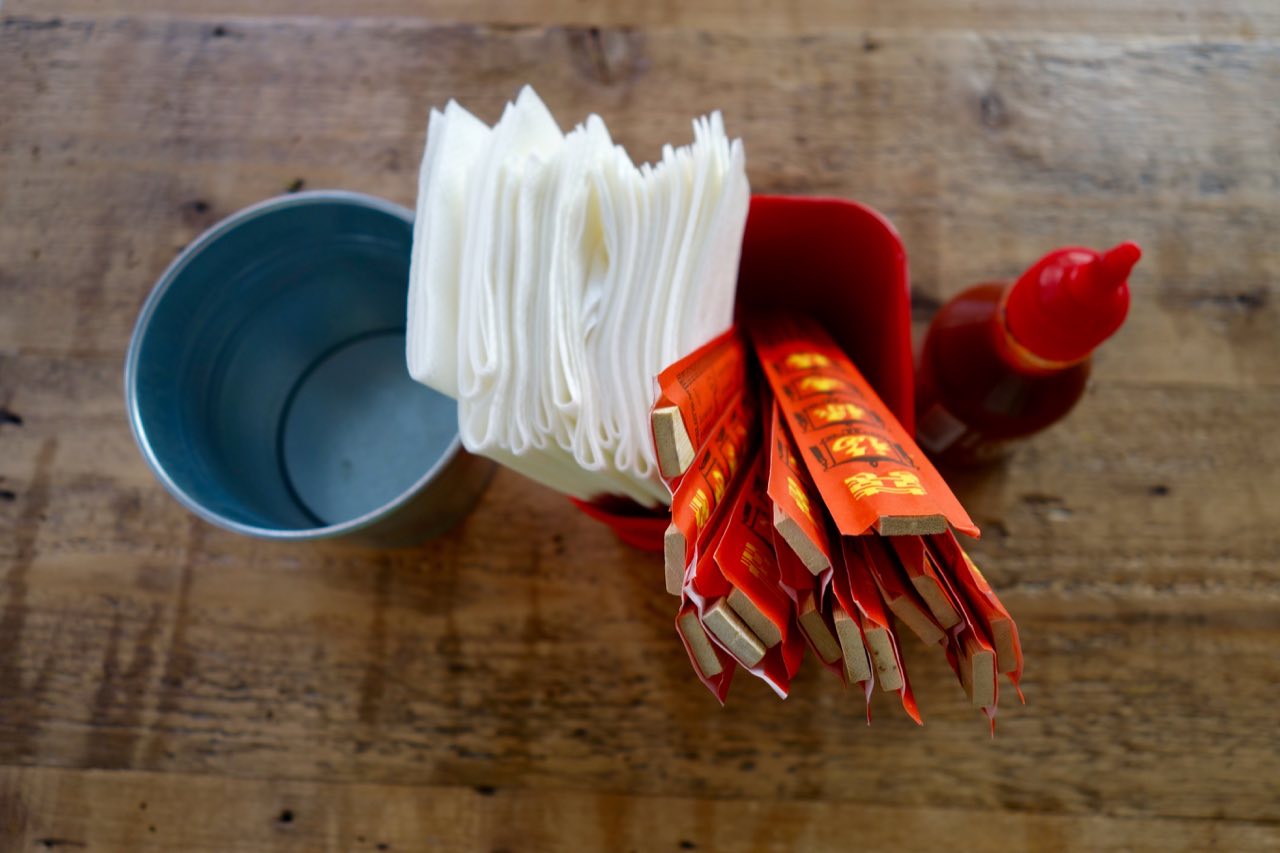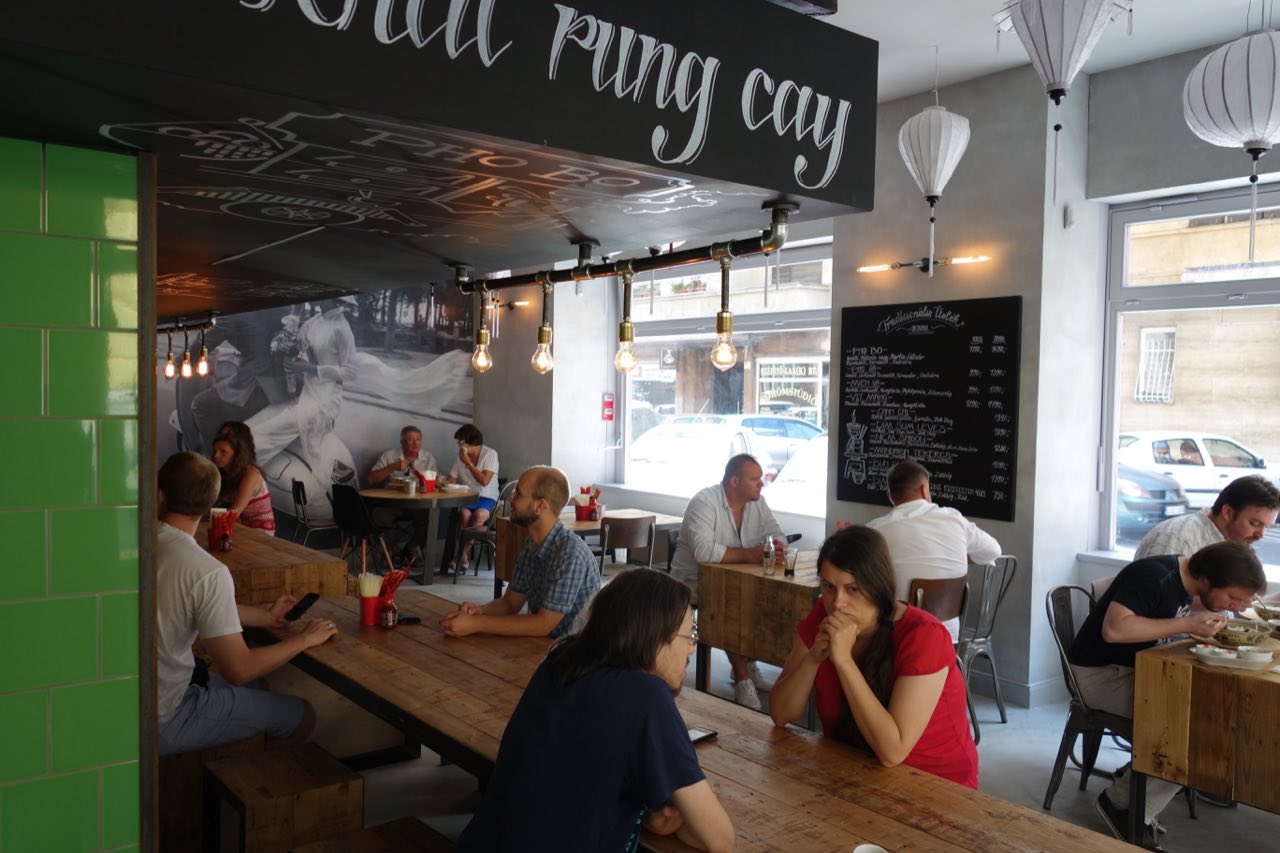 The concept is great, serving fundamentally Asian soups such as pho and similar bowls, as well as a few drier options. The kitchen is totally open, without even a window separating guests from the chefs, who are a mix of Asians and Hungarians such as the head chef, who, if I understood correctly, is also the owner. Her family also works here, for, if I heard the friendly waitress correctly, she addressed the kitchen boss as Mom.
And what you can see is very pleasing: fresh spices and ingredients prepared as if everything was on camera for a kitchen reality show where it's important that everything looks good and tasty. In this case, this is not done just for the cameras, but to ensure that the food will also be good.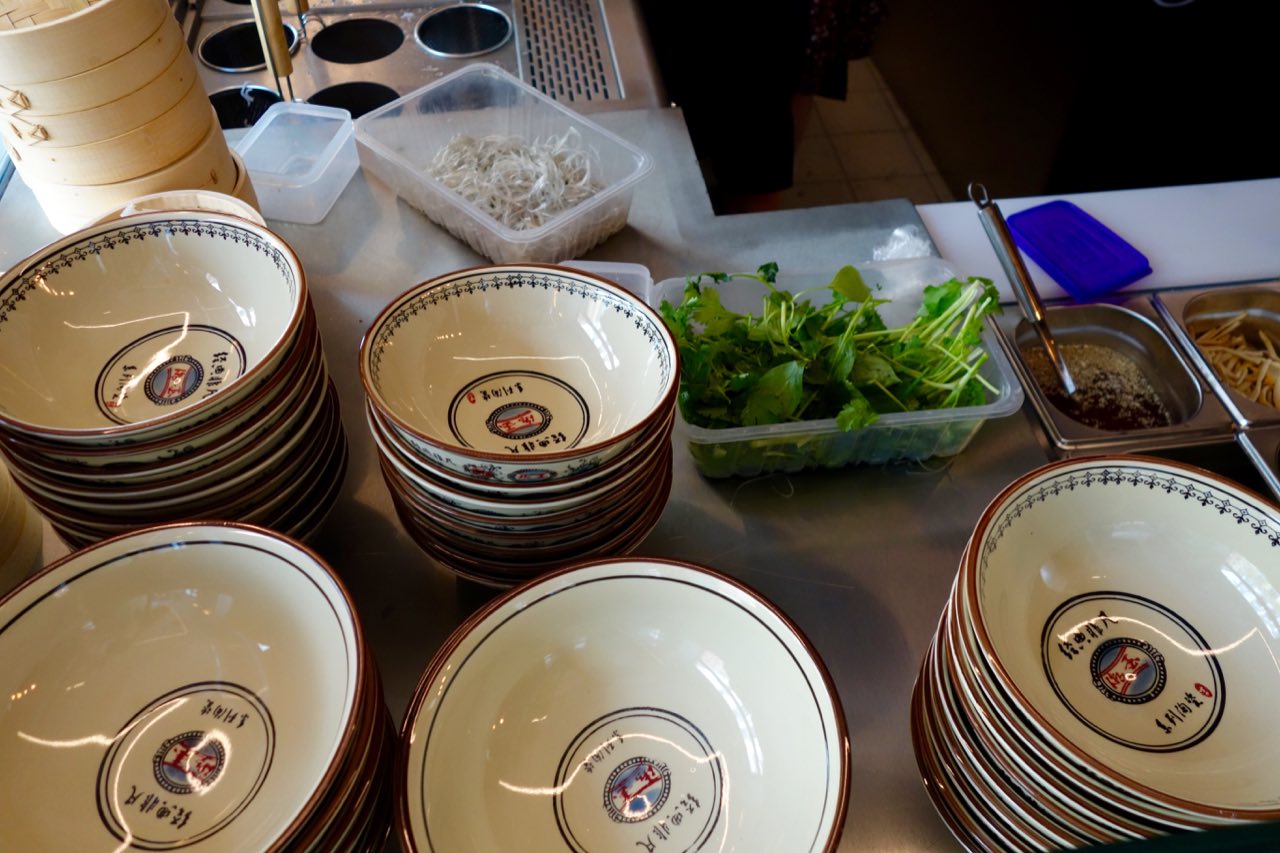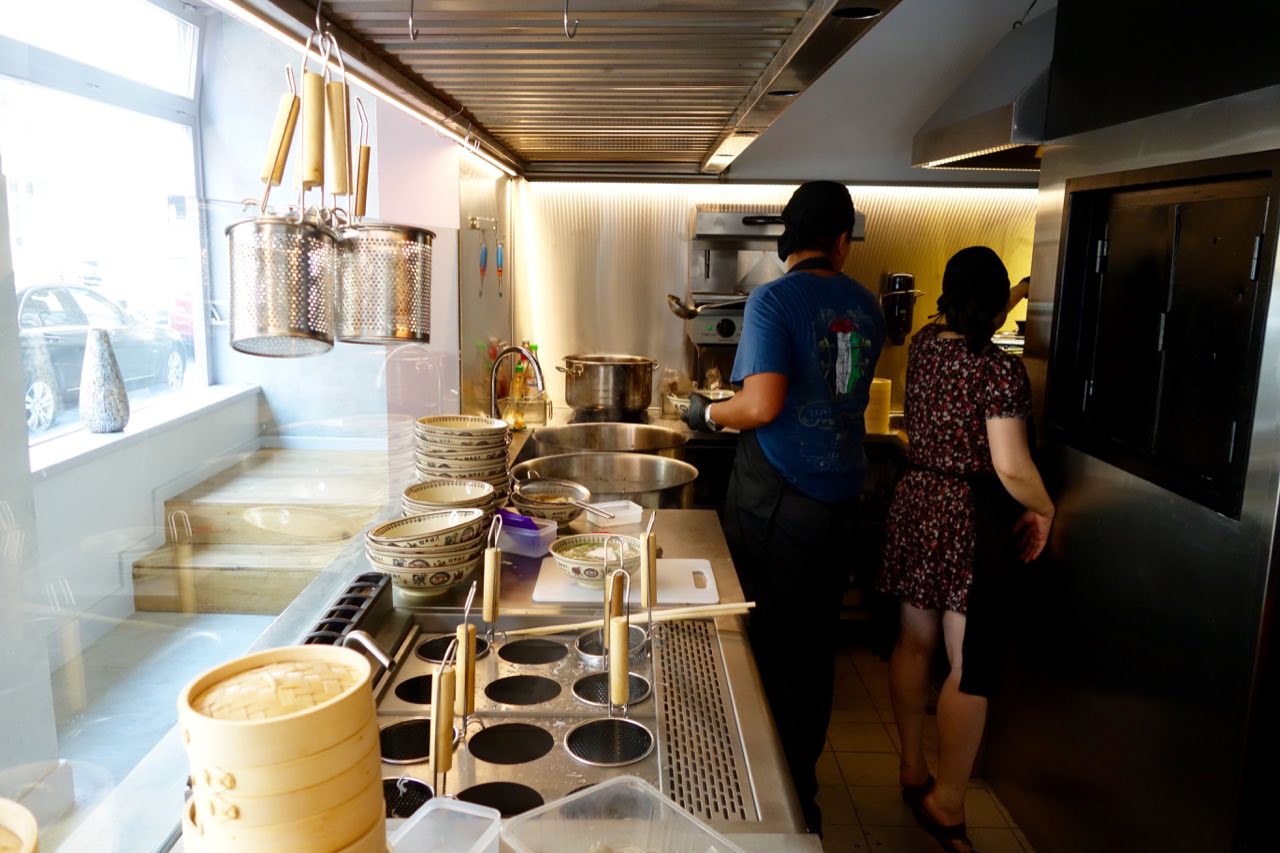 And the final product delivers: we had a small serving of duck and crab soup, which ran to 1,300 forints, but as the picture reveals, "small" isn't exactly the best term to use: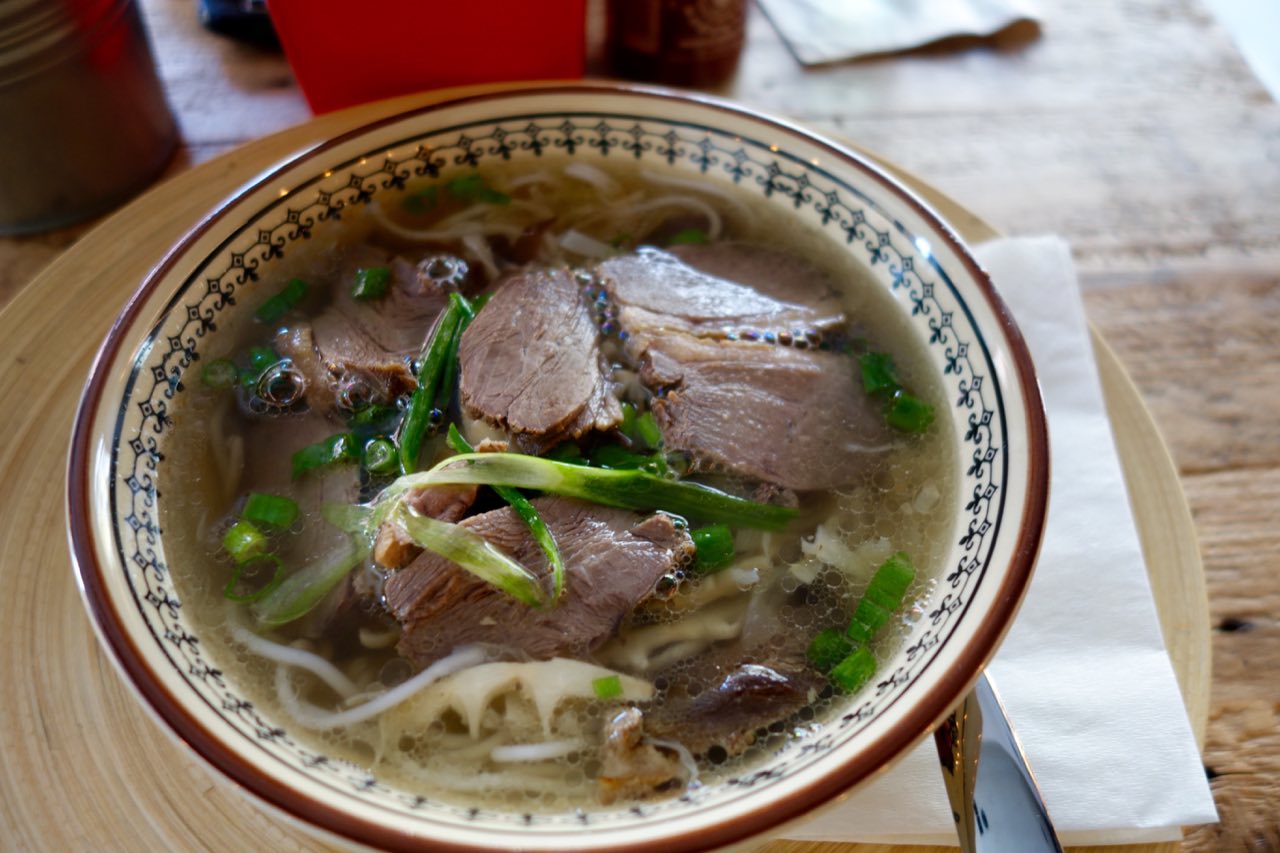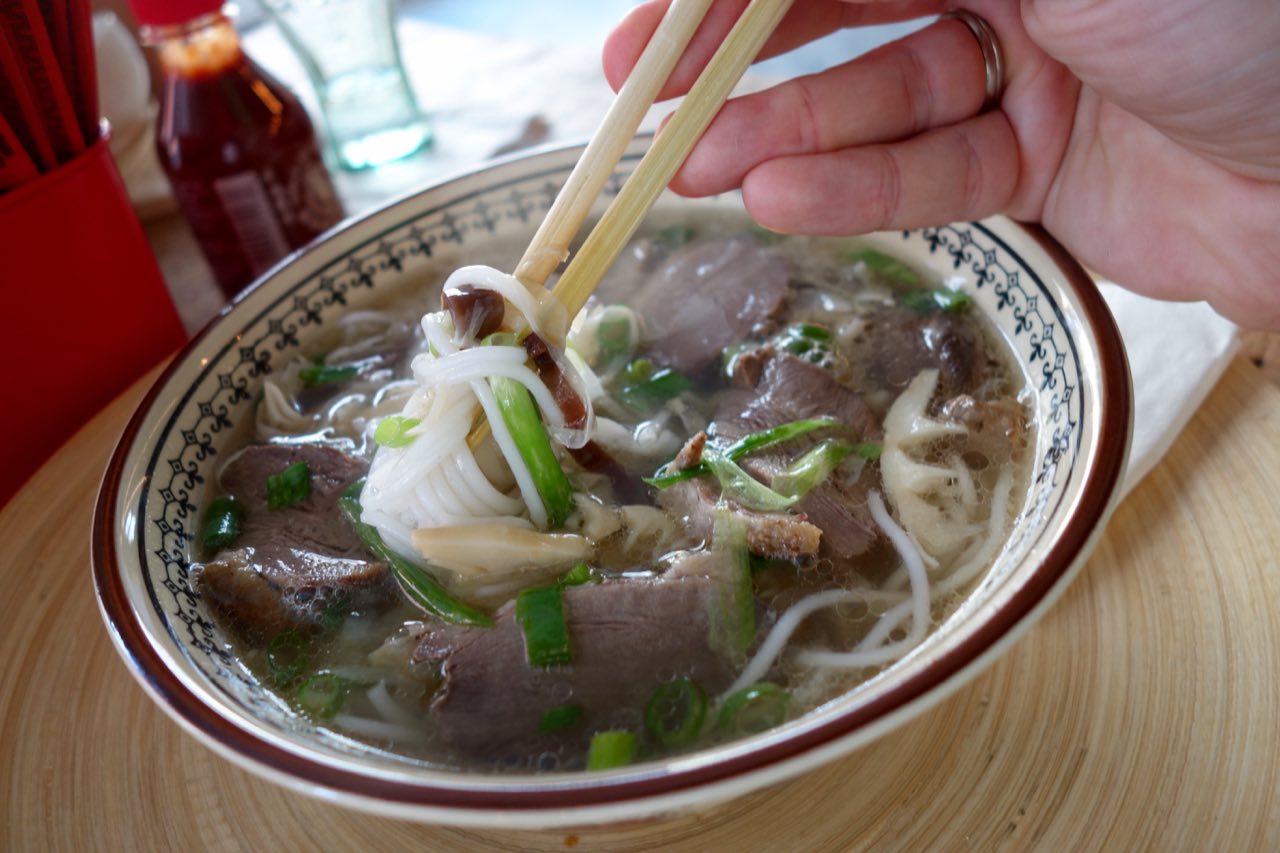 These were excellent soups with an undeniably Asian twist, with the crab soup having more character with its exciting citrus flavors. The aroma and consistency of the crab balls was perfect, and the way the basic ingredients were prepared was superb.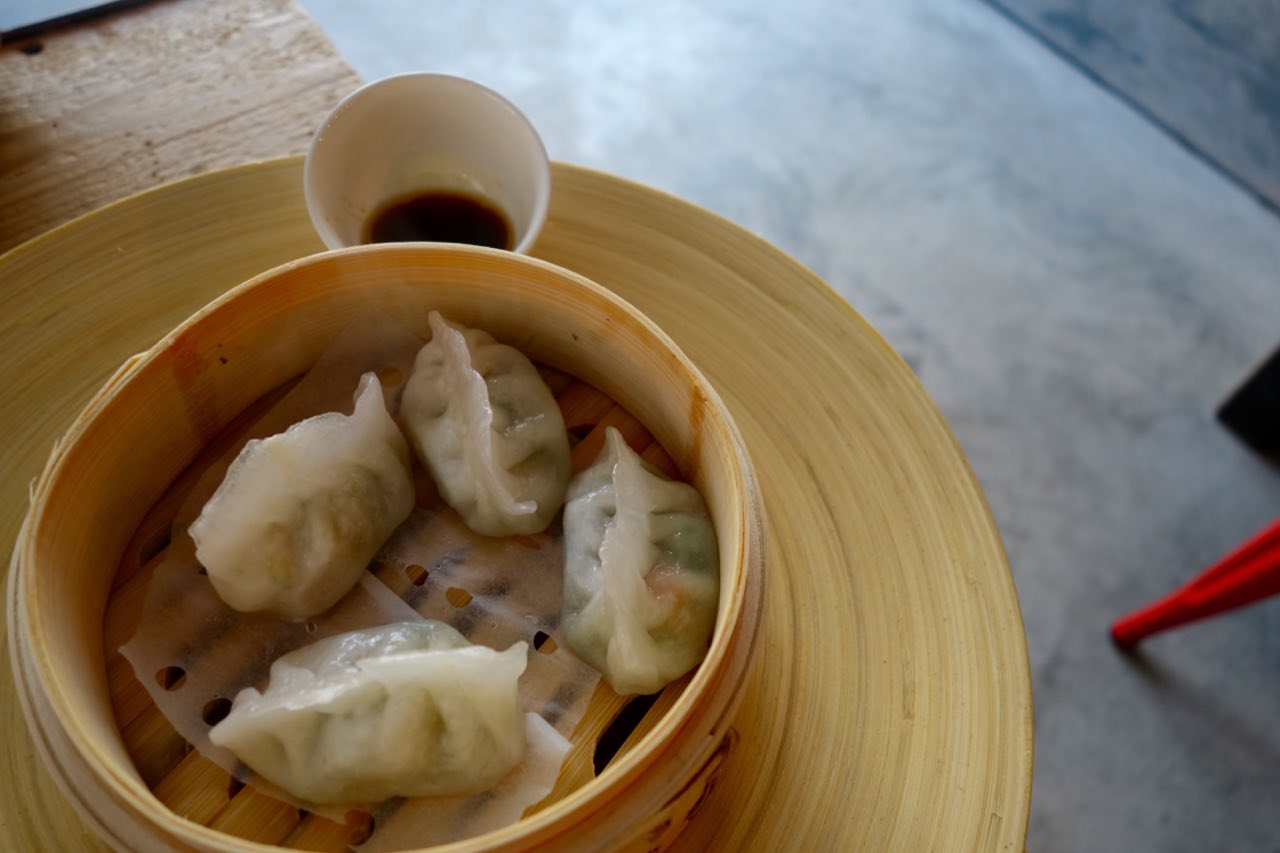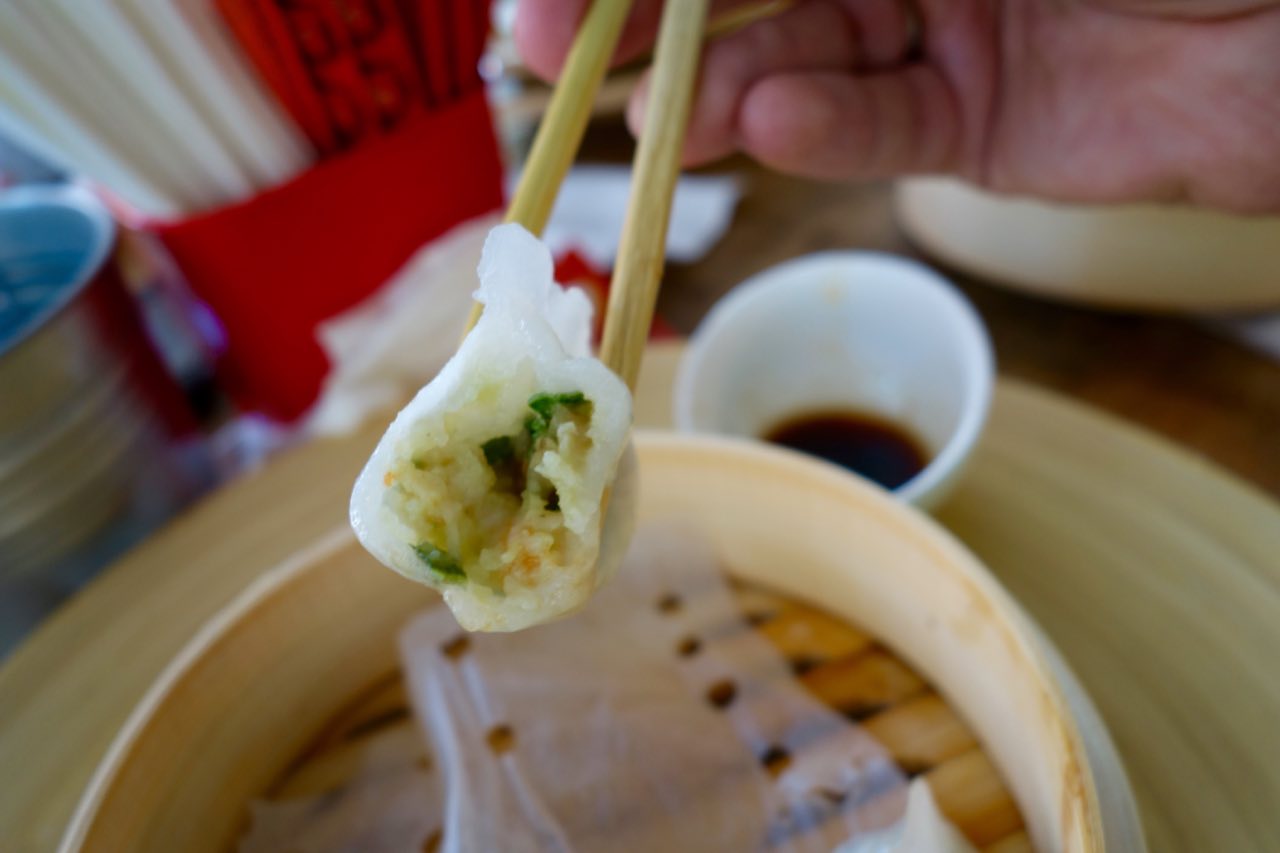 We asked for pasta dumplings, which were also splendid with regard to presentation, pasta springiness, and the stuffing and sauce was just as you would expect to find in an Asian restaurant in Budapest or anywhere else in the developed world. (In Asia, soups such as this are several degrees murkier and less domesticated). Additionally, it will only cost you what you would expect to pay at a fast food joint a few streets over.
I highly recommend it.
Oriental Soup
Address: Budapest, Balzac utca 35
Opening Hours:
Mon-Thu: 11:30 am - 10:00 pm
Fri: 11:30 am - midnight
Sat: noon - midnight
Sun: 12:00 - 10:00 pm
Telephone:
+36-1-790-5364
Translation provided by Helpers Business and Immigration Services. Find us at www.helpers.hu
You may find the original article here.