You always need to experiment and invent new things, otherwise no one will be interested in what you have to offer ever since the street food revolution arrived in Budapest. There are just too many good options, so you have to stand out from the crowd.
And then so it happened that one day a food truck parked itself in the Rombusz Kert in District IX. It transformed itself into a traditional greasy spoon diner surrounded by four walls, and then they began to sell hot dogs, except with sausages instead of wieners.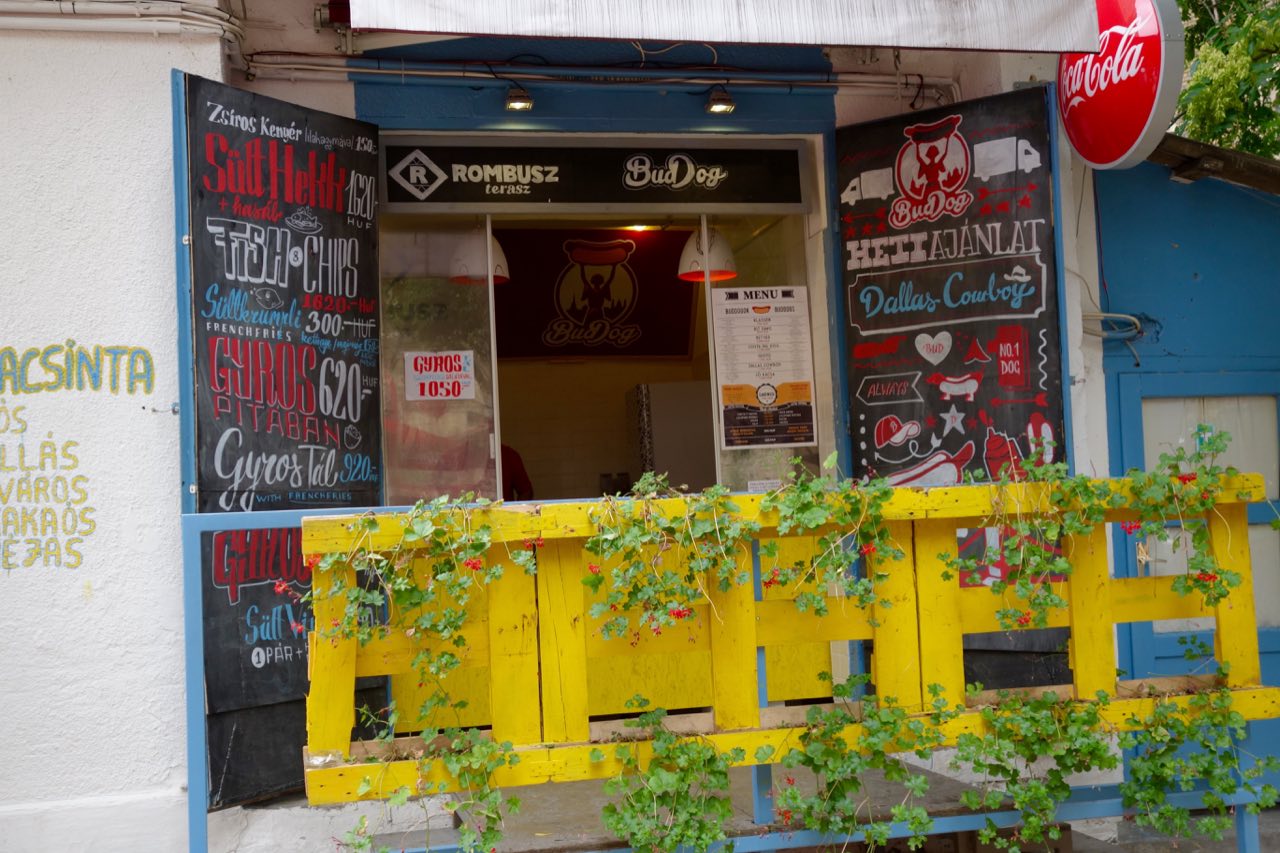 This was a good decision, as there's only so much you can do with a wiener. As I wrote last year about Hot Dog Cold Beer, which sells absolutely fine hot dogs and adds their own wonderful ideas, no matter how great the preparation and presentation is, it's still a hot dog, which you don't exactly want to spend more than a thousand forints on.
Buddog, however, uses sausage, for which you'll easily pony up a thousand on the shores of Lake Balaton. It's easier to stomach the price, and sausage can be spicier than a hot dog ever will be, and any special touches will only complement the sausage instead of overpowering it.
You can ask for Hungarian sausage (kolbász), which has lots of paprika, or Bavarian sausage, with a meal ranging from 790 to 1490 forints, but the more expensive option is duck sausage. The condiments are grilled onions, orange mustard, baby spinach, alfalfa and of course: the bun.
We sampled the BLT (Hungarian sausage, bacon, tomato, mayo, romaine lettuce), and the Dallas Cowboy (Bavarian sausage, pulled pork, coleslaw, Dijon mustard, grilled onions), and the fact of the matter is that we were quite satisfied with both.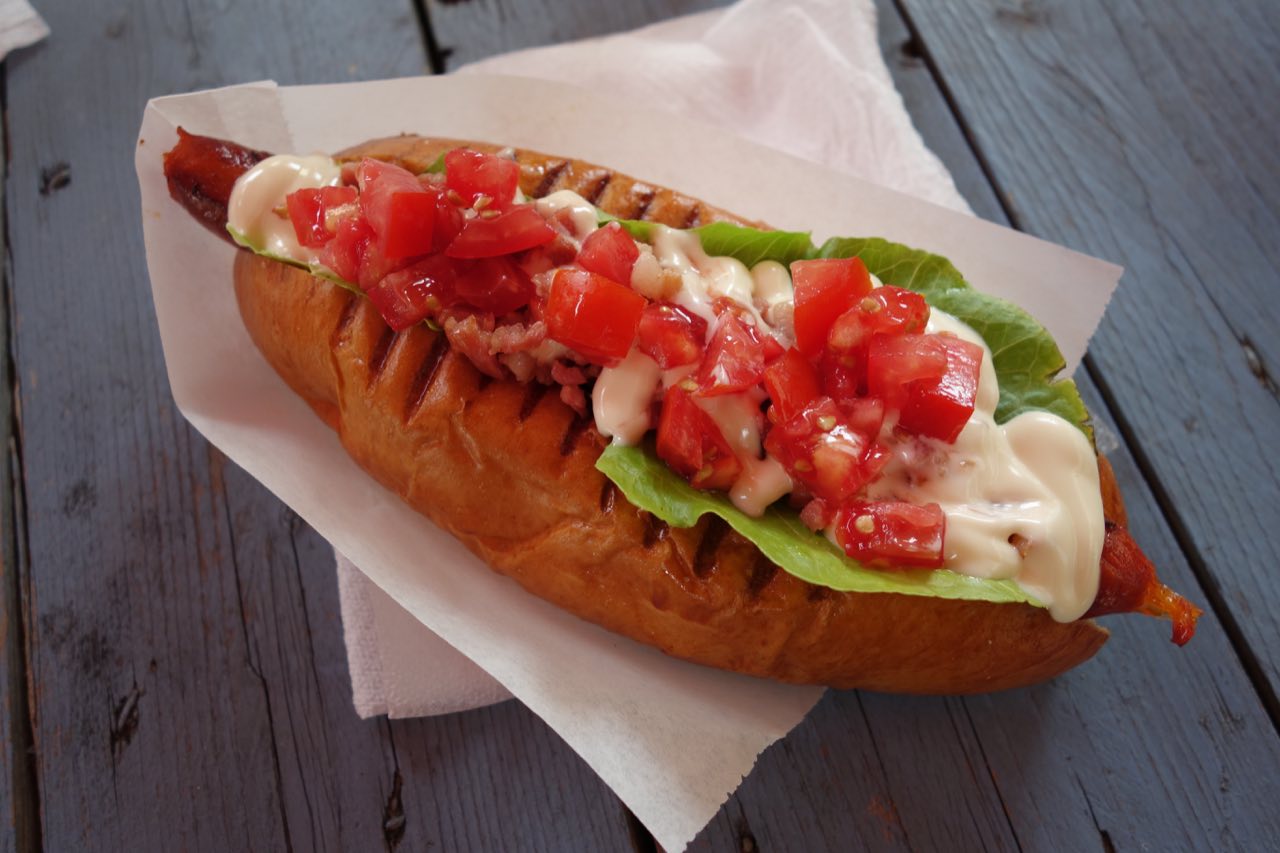 From the pictures they had on display, I was expecting to be a bit disappointed, but the BLT running at 990 forints was so inspired and fresh that I wanted another one. This of course was also because it's not that big. It's the perfect-sized snack to grab between lunch and dinner if you're feeling a bit famished, but it's not enough to fill your stomach. You'd probably need to double up for that, or, even better, two people can buy three and split one of them.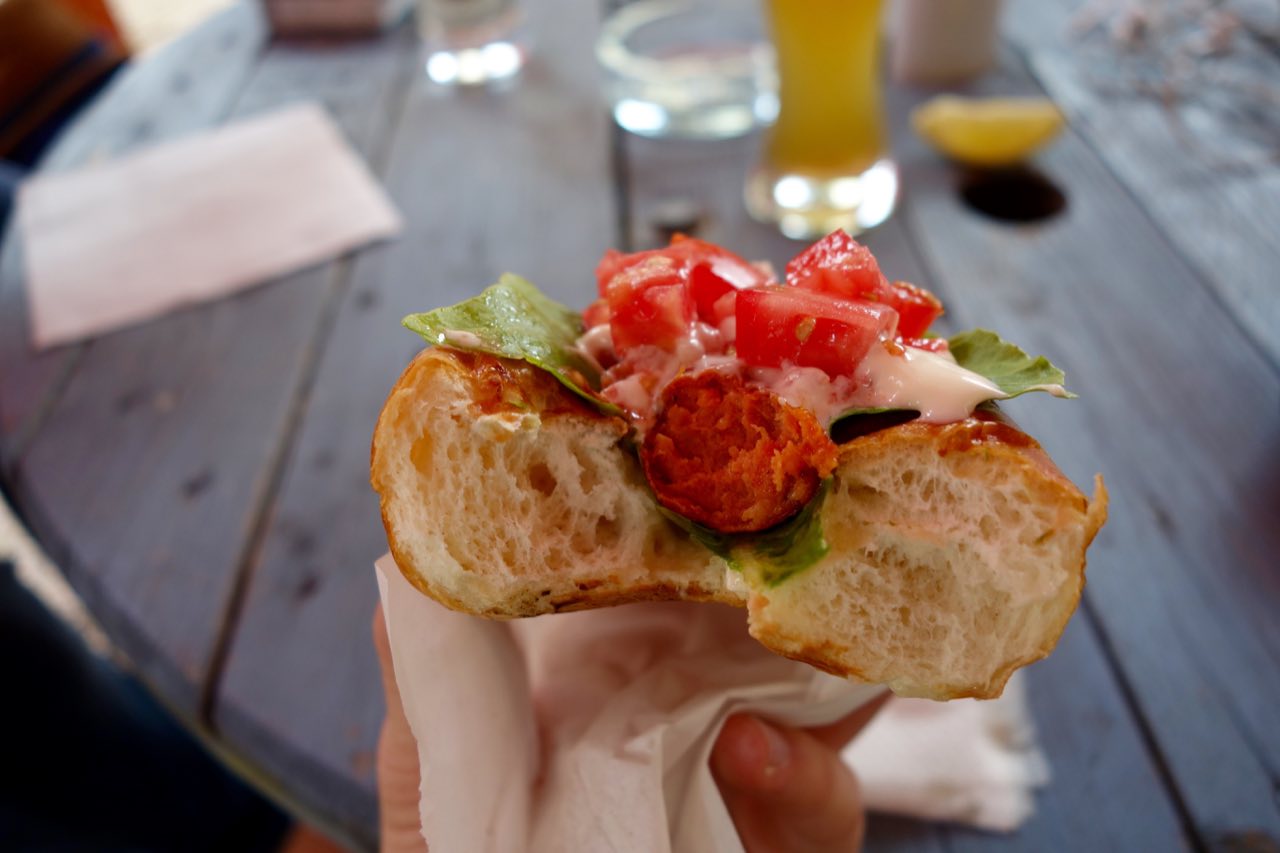 Or you can always just order a Dallas Cowboy, which in terms of portion size is bigger, and contains other ingredients, such as pulled pork, which was quite surprisingly well prepared, seeing as most places in the city don't get it right, aside from Sophie&Ben, which is the heir to Varieté, location and all.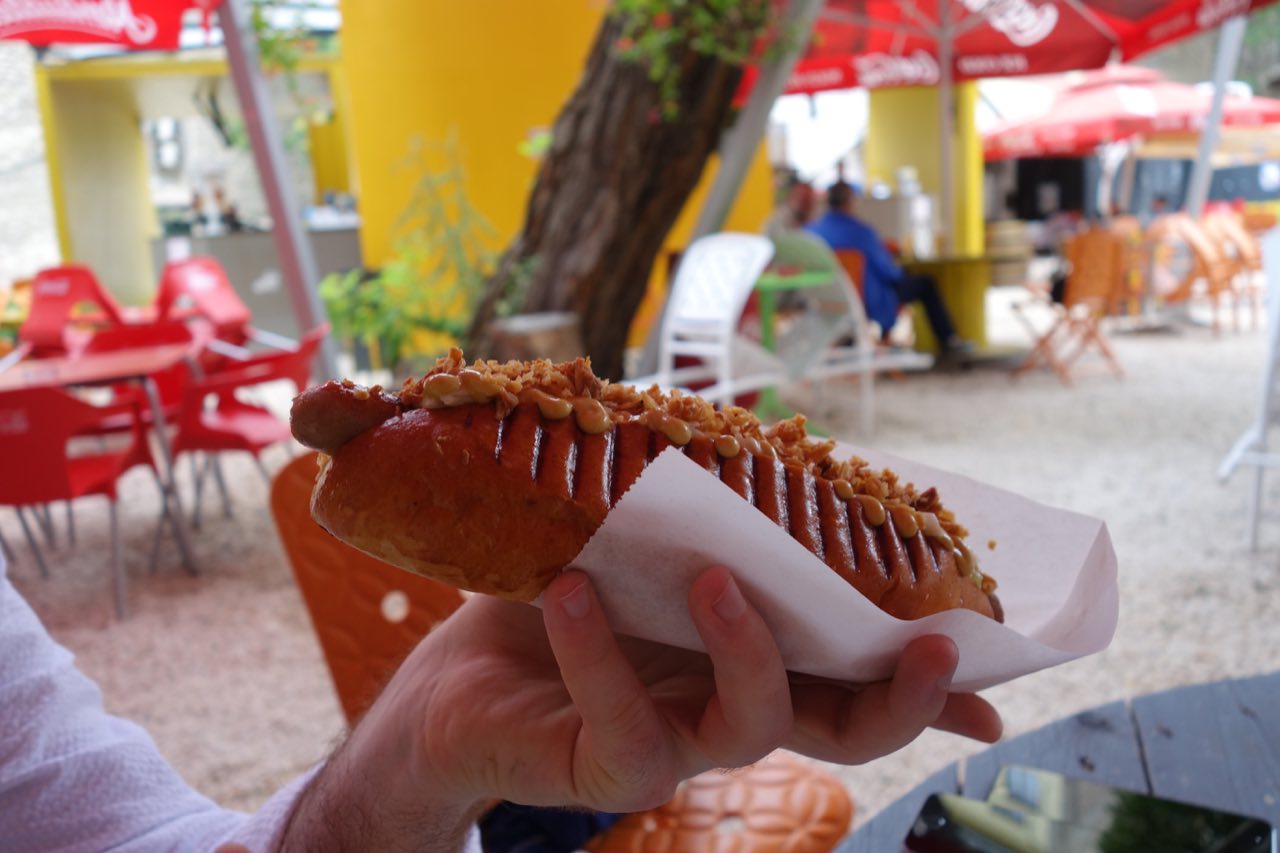 So, in short, the arrival of the Buddog is a good thing. Go eat one.
Buddog
Budapest, Ráday utca 10-12
Mon-Sat: noon – 11 pm
Sun: 2 pm to 10 pm
Translation provided by Helpers Business and Immigration Services. Find us at www.helpers.hu
You may find the original article here.