As recently as a few years ago, the differences between the two cities were quite striking. Following the system change, Prague was fitted with attractive stone sidewalks seemingly overnight, making the downtown area so impressive that millions of Western tourists suddenly found themselves wandering between its buildings in wonder.
By contrast, Budapest was a slowly meandering stream. Just five or six years ago, the downtown area barely had any renovated areas, and those that had been given a sprucing up were held up like shining beacons, such as Ráday Street and Liszt Ferenc Square. Conversely, we also did our best to hide those that hadn't wound up quite how we'd have liked, such as the terribly overhauled Király Street, which received such awful decorative stones that there is a certain joy to be found in their destruction through everyday wear and tear.
And then, around 2010, the new Main Street was completed with actual stones that gave it an elegant appearance, and even though there are still screw ups now and then such as Váci Street with its embarrassing stonework, on the whole, the downtown area is finally starting to have some kind of coherent common appearance. And that's a good thing. The new Main Street, March 15th Square, the side streets and Kálvin Square have all been fitted with modern but elegant elements (street lights, bike racks and trash receptacles) and now even Szervita Square is receiving a face-lift, which will soon be completed.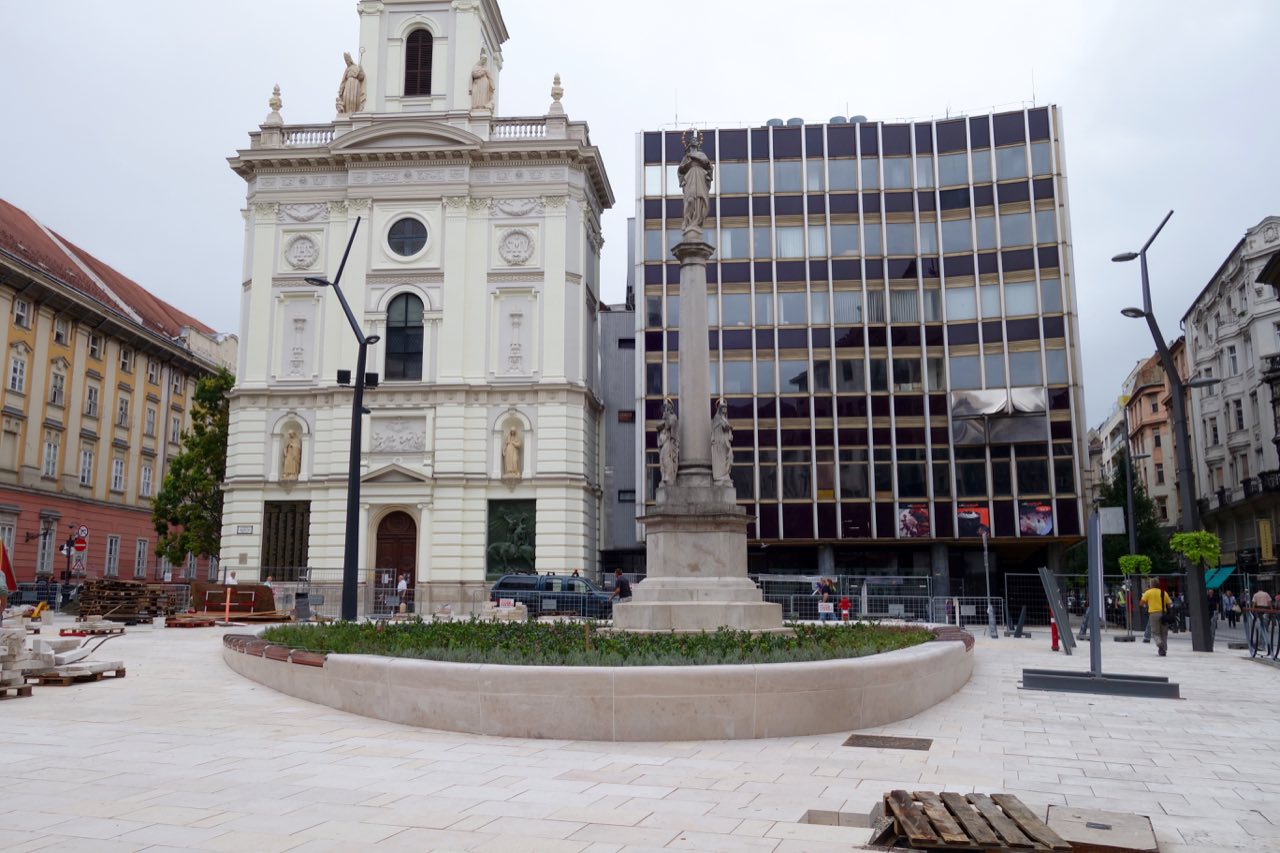 I'm not saying that this will be the most inspired part of downtown, but it will finally fit with downtown's new image, which fortunately took its inspiration from the best parts of the renovation works, instead of the disaster zone that is Király Street.
This is how things stand at the moment: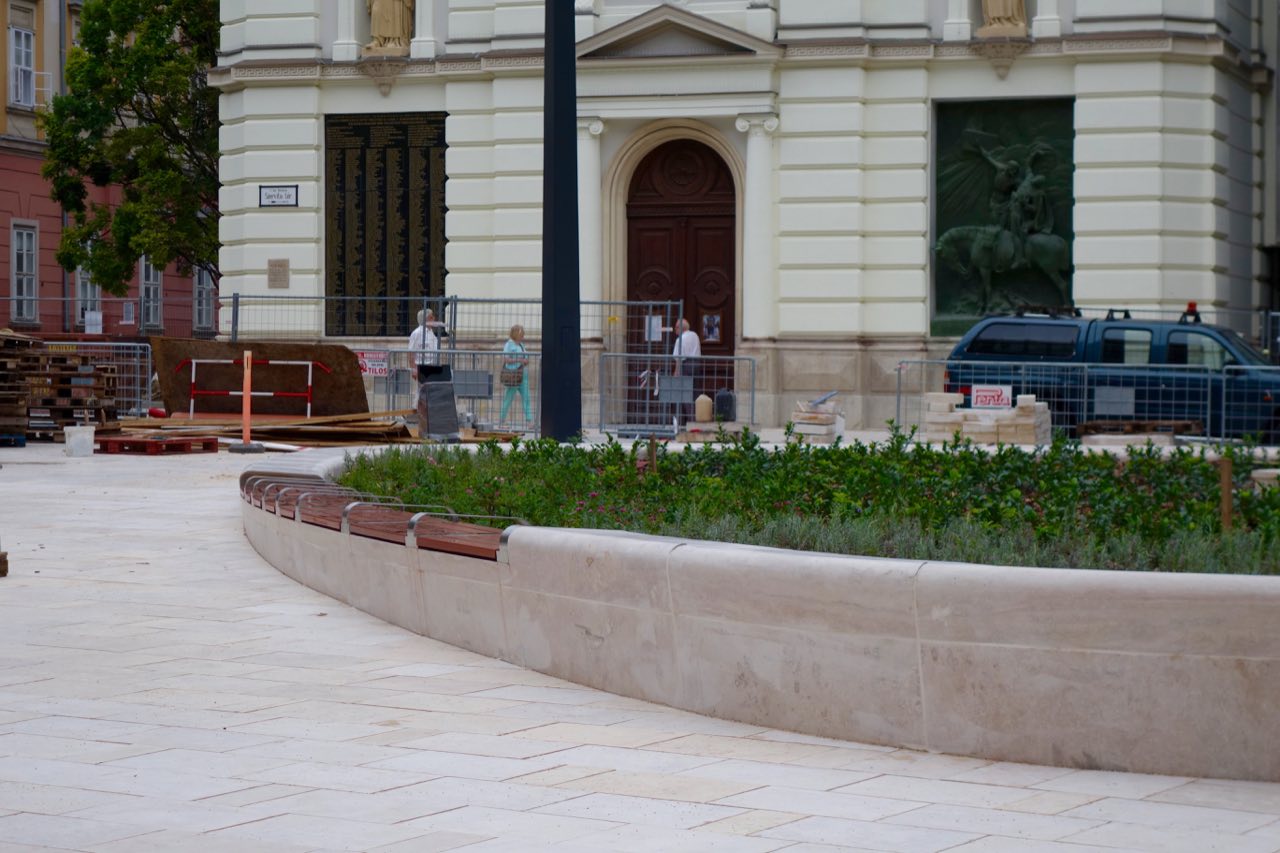 You can see that the revolution will not happen, but Budapest will still be a few degrees more hip. Although not quite as cool as if Zaha Hadid's planned office building had been erected: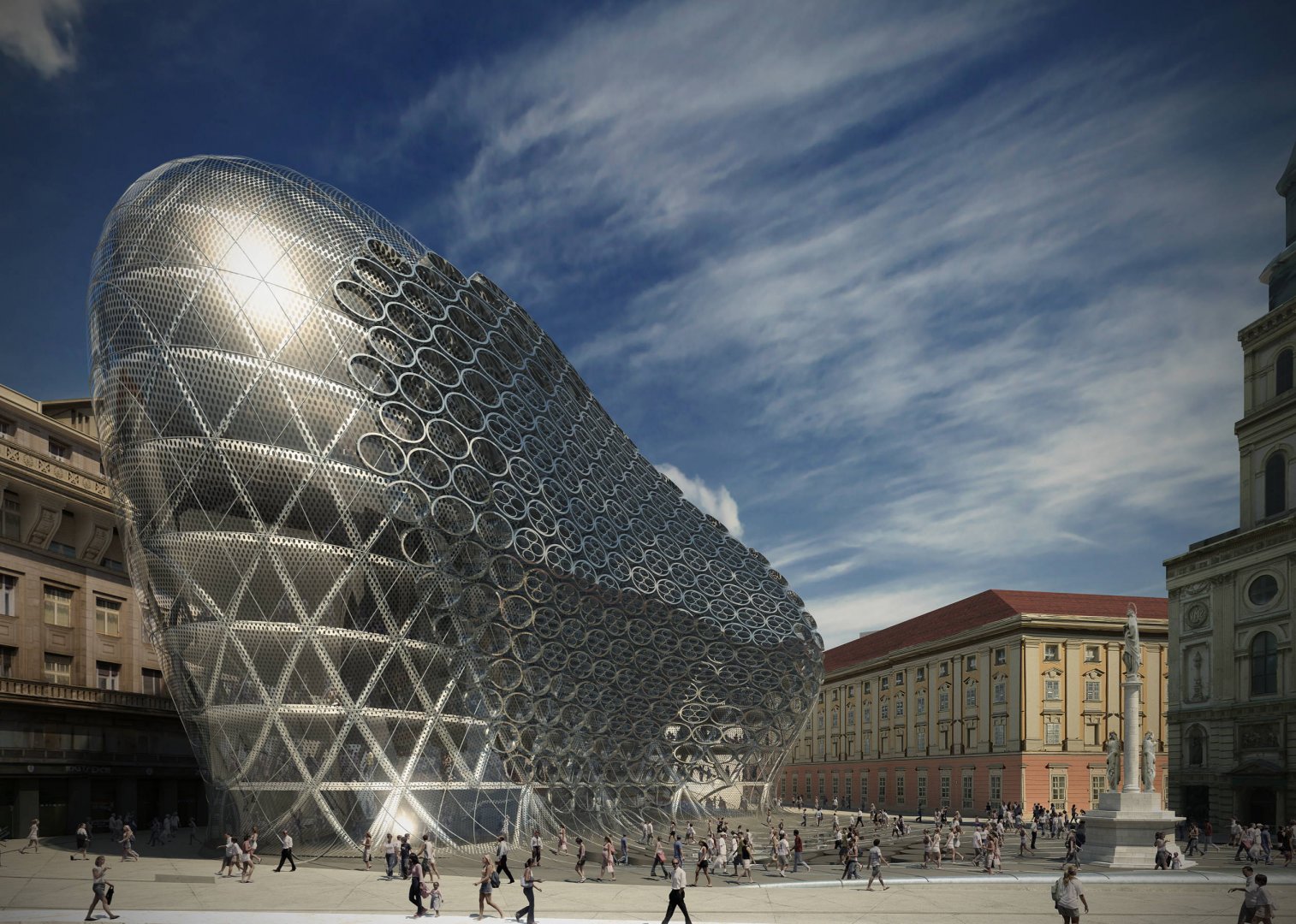 But still cooler nonetheless. We shouldn't go into overdrive with these developments though, otherwise we might end up starting to resemble Vienna or Zurich, God forbid. Fortunately, however, there's enough rawness and chaos around downtown that it is far from looking like a sterile shop window.
Translation provided by Helpers Business and Immigration Services. Find us at www.helpers.hu
You may find the original article here.