It was roughly a year ago that Hamu és Gyémánt magazine asked me to prepare a series of interviews with foreigners living in Budapest who have excelled in some area of the arts. I really enjoyed the project, since I got to meet 20-30 people who saw Budapest as their destination and finally got to spread their wings. Of course, the ratio wasn't the most perfect, since four times as many Hungarians were moving away on a daily basis. Nonetheless, the thought filled me with joy that while our people were going abroad to try their luck, here were people who had come to Hungary to try theirs.
One of them was Fukui Yusuke, the Japanese painter and visual artist working out of Brody Studios (in Hungarian). I came across one of his paintings on Facebook: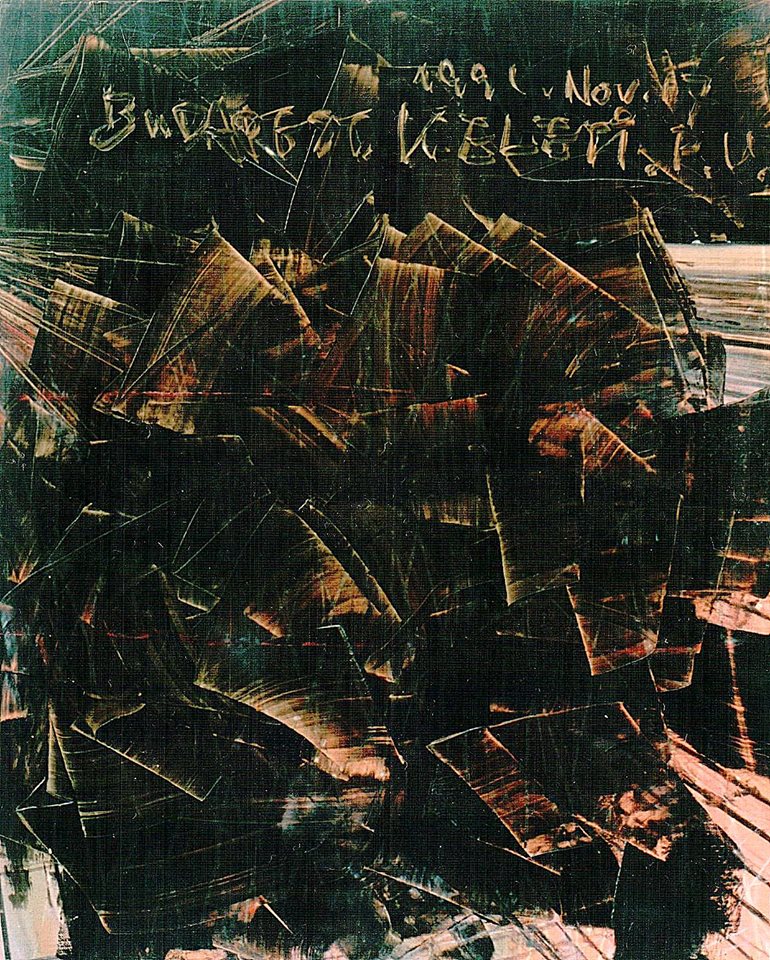 Written on the painting is 1991. Nov. 7. Budapest Keleti. p.u.
For those who don't know what that means in the space-time continuum, they won't understand the painting. But I know how significant of a moment that was for Fukui Yusuke:
That was when he disembarked at Keleti Train Station from platform 9 with his suitcase in hand.
Yes, the same Keleti Train Station that has been in the international news recently owing to the ongoing refugee/migrant crisis.
Fukui travelled from Japan all the way here to Budapest, because he found a copy of Jenő Barcsay's book Művészeti Anatómia (Artistic Anatomy). That was when he realized he wanted to study artistic anatomy, which is not taught widely around the world.
Many of our English readers can probably relate to how it felt to be thousands of kilometers away from their friends and family in a country with a culture different from their own (depending on where they came from), and to then find themselves in post-communist Hungary right after the system change. The differences with Western Europe were much more striking back then than today. Imagine what it must have been like to arrive then, not knowing anyone or speaking the language? As you get off the train, with your luggage in your hand, all you can think of is: ok, let's go.
In all honesty, I don't know what Fukui Yusuke was thinking at that moment. The reserved nature of the Japanese meant I was unable to break into his personal space. Other than the fact that he spent that night in 1991 in a hostel, and that he got to know a few locals in the bar below the hostel, I couldn't get much out of him.
But the painting that allegedly tells the story is now here.
On a recent Saturday, an exhibition of the artist's work opened in a unique Budapest location, at the Everybody Needs Art open-air exhibition hall on Budafoki Road. To reveal why this location is extraordinary, here are a few pictures from their Facebook page: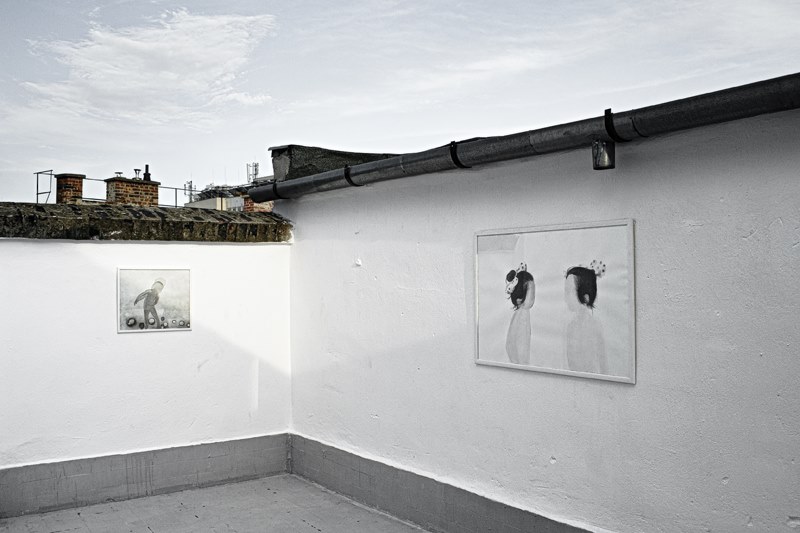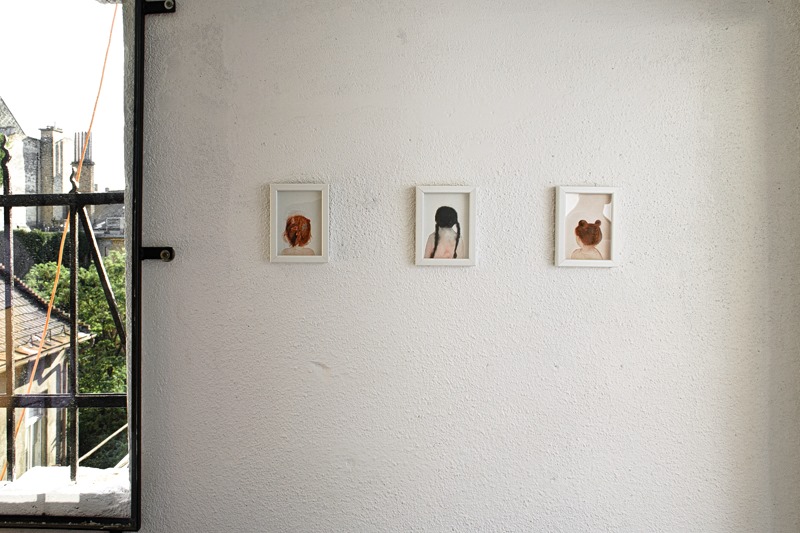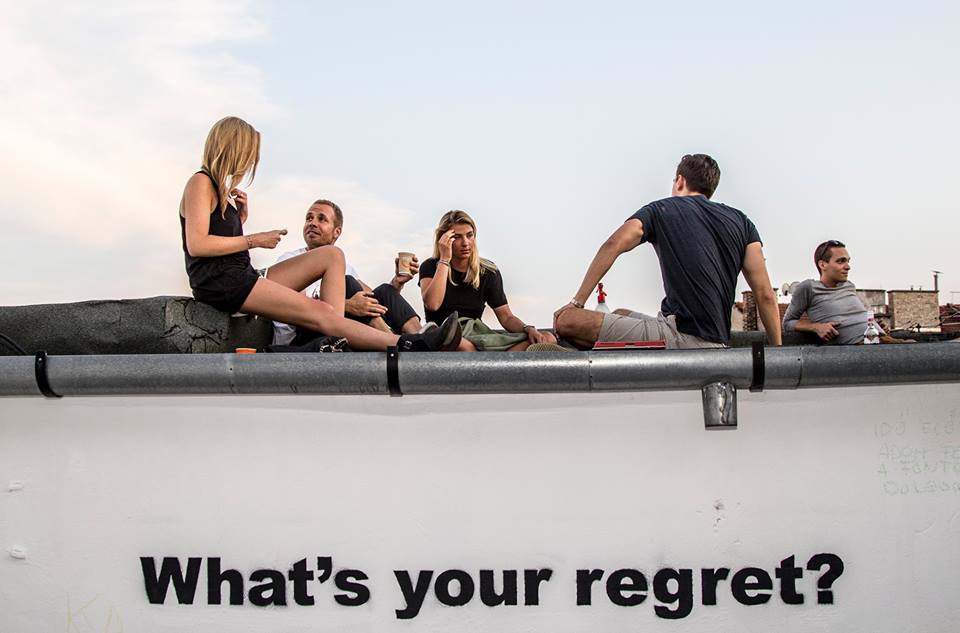 For those interested in an exhibition featuring the works of a Japanese painter who resides in Budapest and how he sees the world, well, you should go check it out.
Fukui Yusuke's – "Worlds on Canvas" exhibition opened on August 29 at the Everybody Needs Art Viewing Space. The event's Facebook page can be found here with more information.
Translation provided by Helpers Business and Immigration Services. Find us at www.helpers.hu
You may find the original article here.