Ever since the gastro revolution, food renaissance, or whatever you want to call it occurred in Budapest, it's become relatively difficult to share something truly new regarding food, especially when it comes to new hamburger joints opening in the city. We could write about some new place opening seemingly every day.
We're not complaining, since the new places opening today offer the same quality you would have expected to find in the lower end of the premium category five years ago.
Of course, ever since we've been shown how to make a good burger, we've been making them quite well. To be noticed and stand out from the crowd, however, you have to do something big. And that's exactly what the Marha Bamba Burger is trying to do, but more about that later.
It's got a great location right by the Oktogon, almost a stone's throw from the Burger King, from where it seems to be giving the finger to the international burger chain. The interior is somewhat enticing, but features too many warm colors that makes it far from the ideal location from which to post your lunch to Instagram.
What's always a good sign, however, is that the burgers are cooked in front of you, the buns are homemade, the beef patties are 140g (1/3 pound) of chuck and suet, and all of them contain special sauces, which we always like. Naturally, we sampled the burger that gives the place its name, and concluded that Bamba Marha Burger really is a fine addition to the other places that have opened across Budapest.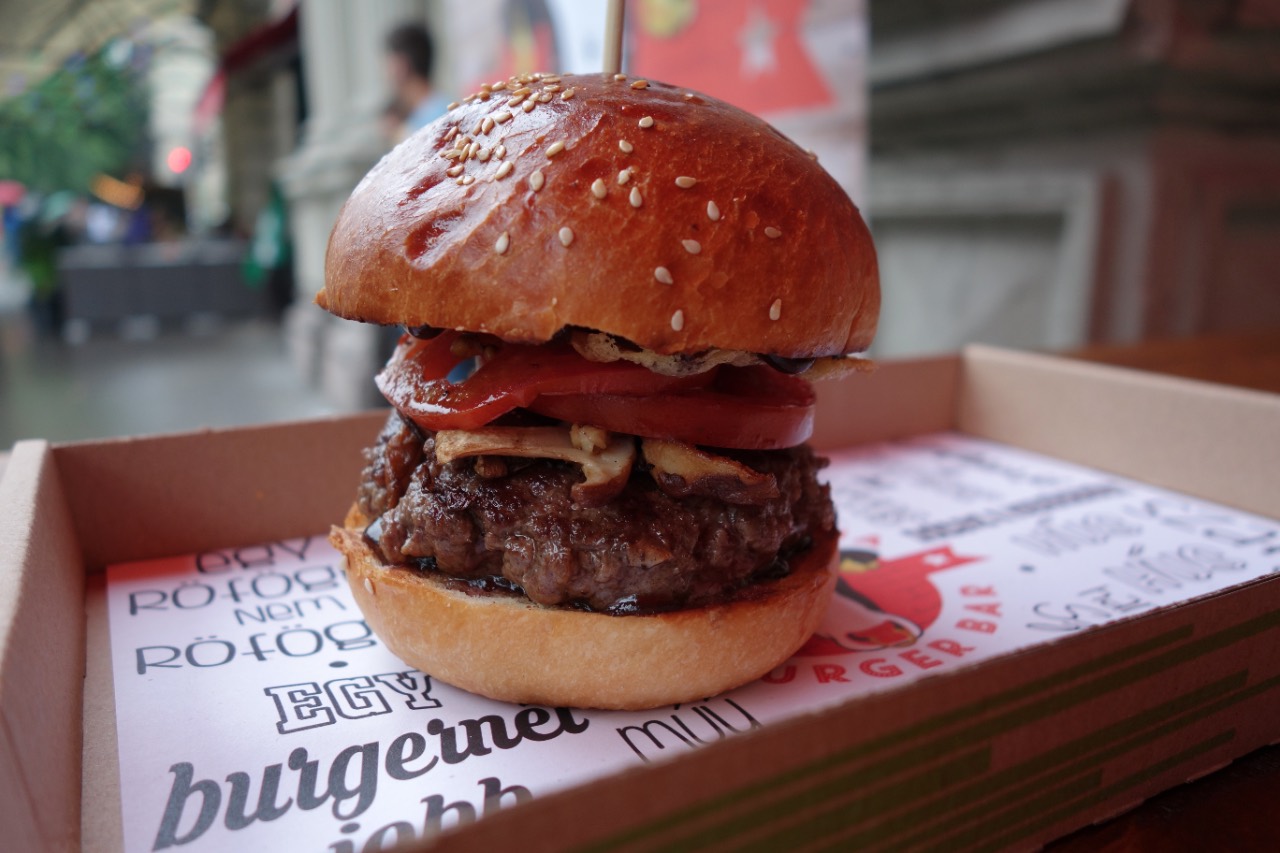 But what makes Bamba Marha special? It focused on umami.
Umami is the fifth flavor, which is not sweet, salty, sour or bitter, but is rather a "pleasant savory taste". Foods that contain high levels of it are fish, cured meats, mushrooms, tomatoes, as well as cheeses, soy sauce, and for you Aussies and Brits, Vegemite and Marmite respectively. It's also famously found in breast milk.
And Bamba Marha did not leave anything to chance, since their flagship burger contains – you guessed it – beef, tomatoes, mushrooms and parmesan (but no breast milk). I swear you can taste something extra, just like when I visited Nobu years ago (in Hungarian). In other words, it's 97% placebo and 3% reality, but there is definitely something there.
And the burger is absolutely great. I really liked the bun; it's not dry or too soft. The meat was well cooked and the idea behind it is quite exciting. The only shortcoming was that the salt appeared to be in the parmesan, meaning that the cheesy parts of the burger were very salty, while the non-cheesy bits barely had any salt.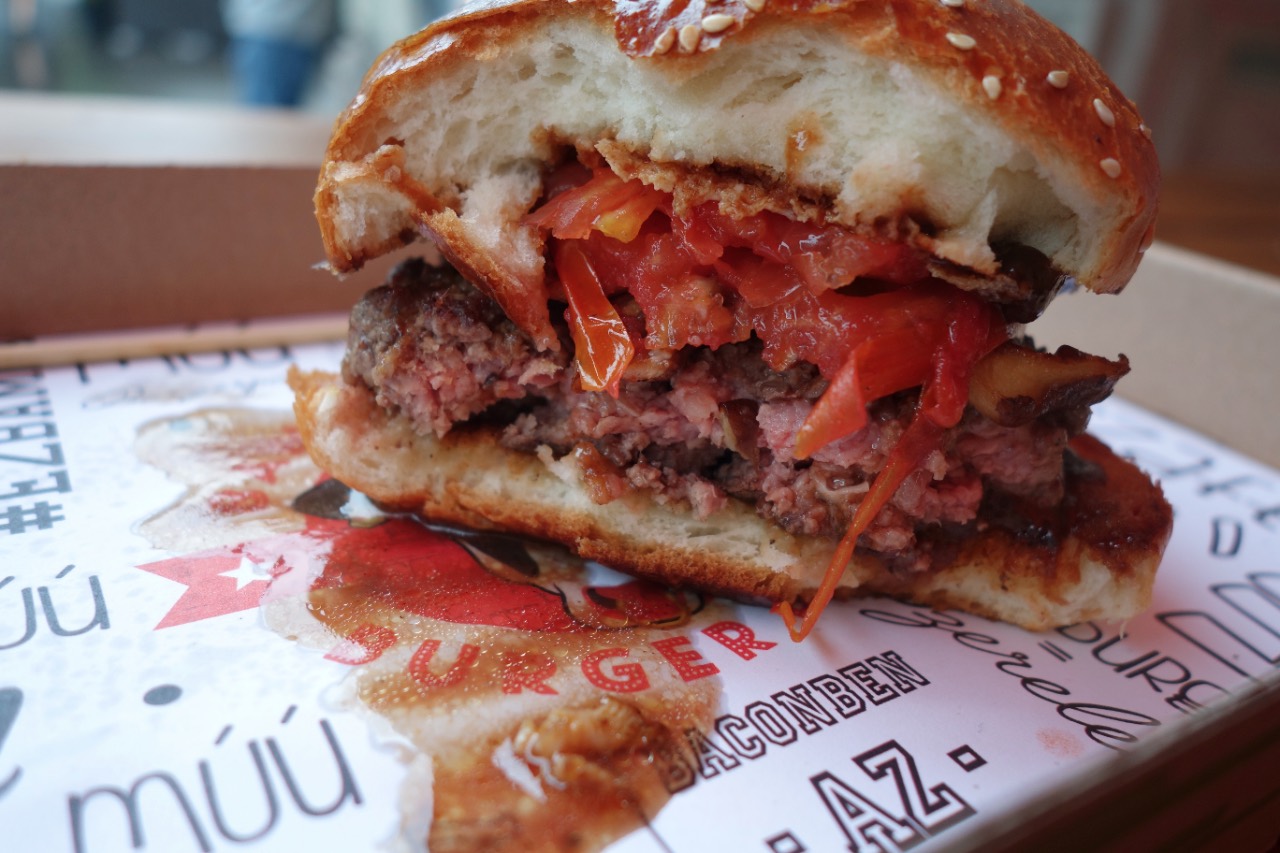 And with this, Bamba Marha can be considered among the best places in Budapest to grab a burger. The only potential problem could be their prices. This burger cost 1800 or 1900 forints, I can't recall for certain. The small difference is not what matters, but it is quite a lot. You'll get the Guitar Hero burger for the same price nearby at Zing, and that thing's massive with two patties. Even if they don't contain umami, the foods prepared by Ádám Susánszky – who launched Budapest's burger culture – are so good that they remain a benchmark to this day. Bamba Marha is a great and exciting alternative, but I wouldn't call it cheap.
And then let's discuss why the place is special: the recipes were assembled by János Jancsa, the author of the Burgerblog, and if we recall correctly, he's one of the owners as well. We didn't accept a discount, or rather paid it back double as a tip.
Bamba Marha Burger
Address: Budapest, Andrássy út 46
Phone: +36-30-964-4664
Opening Hours: Mon - Sun: noon – 10 pm
Translation provided by Helpers Business and Immigration Services. Find us at www.helpers.hu
You may find the original article here.