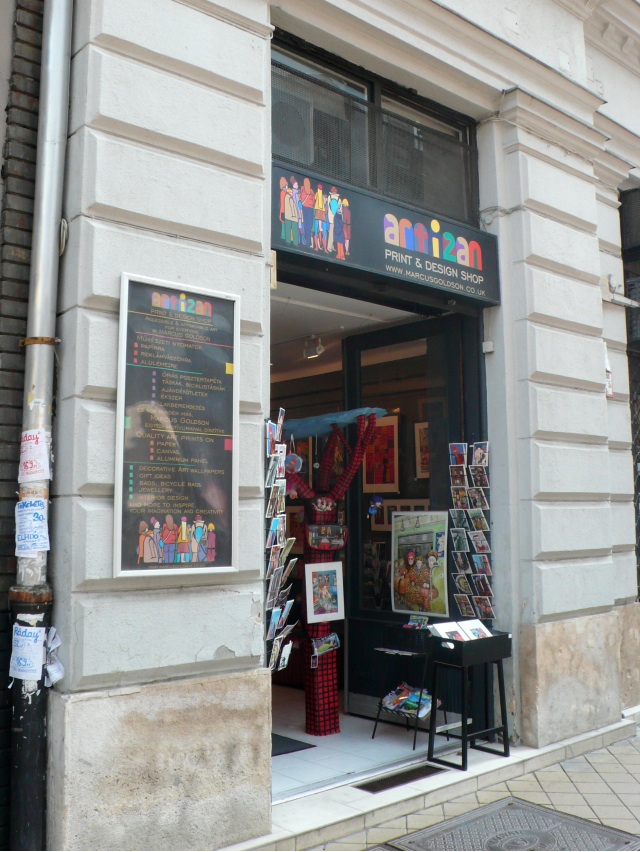 A couple of years back, wondering around at Ráday street with my wife we lapsed into a fascinating gallery, precisely into a piece of art. There were five ageing women sitting on the Budapest metro, wearing far to much make-up, stuck in the past when they were still youthful and beautiful. On the instant my wife recognised herself and her girl friends in the picture, seeing themselves just as ridicules in sixty years time. We bought five of the picture, one to each of the bevy of girls, and might as well looked around.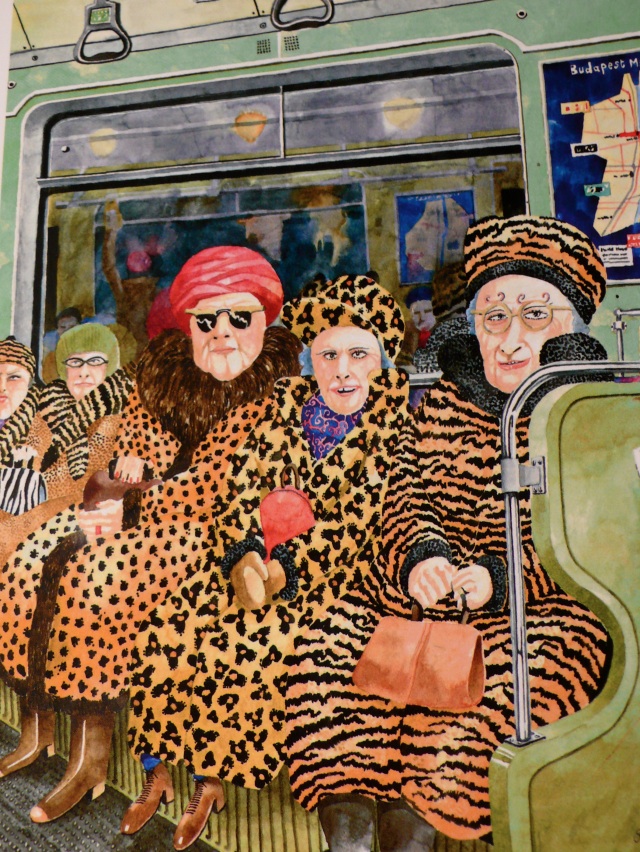 Turned out, the pictures were by the Kenya born Marcus Goldson who has British origins and who has been living in Hungary since 1993 and was sitting right across from us at the counter. The artist also served as a shop keeper, you would have never guessed that the modest, cheerful guy is the painter.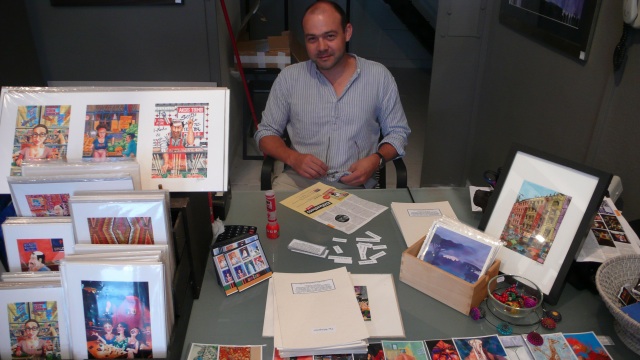 We were absorbed in the gallery a little more and we got to like Marcus's work a lot. Has been living in Budapest for nearly 20 year, he knows the what's the deal in town, but he got socialised abroad and because of this to him the interior of a metro carriage, or a laughing group of girls at a bar has a completely different meaning than to us. To refine myself: it doesn't have a different meaning to him, the difference is more dramatical than that. He actually can see them, us, real life. He notices moments of the every-days what we Hungarians would never do just because they are too common to us. Than he combines the naivety of Rousseau, the execution of caricatures and serves it with a pinch of irony. We could take a pique against him, however let's not do that! It does show from his work that he actually likes what we try to veneer. He has real affection towards our bum bags, socks with sandals combo and the doubtful designer goods in the shop windows of the town. Of all things that catch the eye of any tourist, but are no longer conspicuous to us.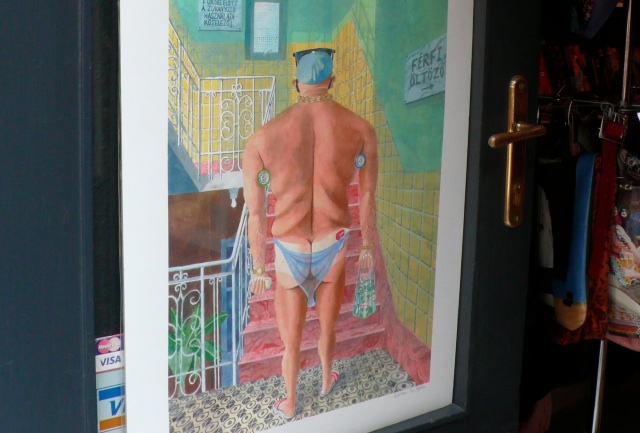 Than at the beginning of last year, he closed up his little gallery as the rent was 2000 EUR that is extremely high in Budapest, even thought tourist routes are costly in the city. This is bad news meaning that just like elsewhere globally artists are crowded out of commercially prosperous places. Saint-Germain-des-Prés in Paris, Greenwich Village and SoHo in New-York and now the ninth district of Budapest as well.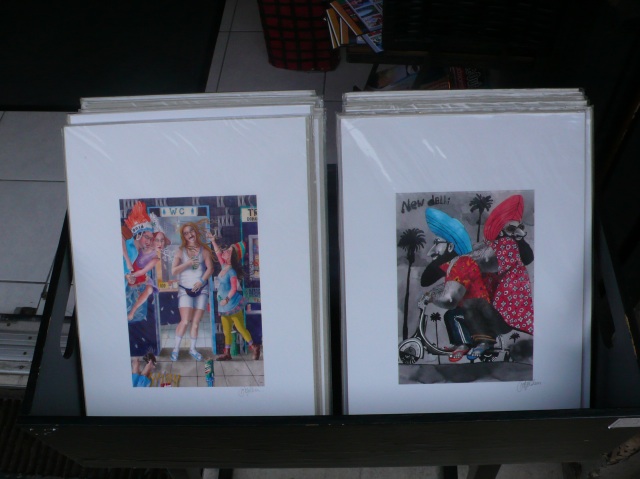 At all events Marcus's website is always available, and no-one who wants a taste of impressionist impression of Budapest could wish for a better guide than his pictures.
If you want to get to know the authentic side of Budapest, the best bars, restaurants, clubs and events, join our Facebook group where you can find all the information you need.