Lunch menu is a well known 'genre' in many metropolitan all around the world. You can eat for the fraction of the suppertime price, of course the range is smaller too. Locals at Budapest mainly eat something they've cooked at home or bought from a food chain or a dodgy eating house. However the situation is getting better for a couple of years as more and more qualitative restaurants started to offer lunch menu.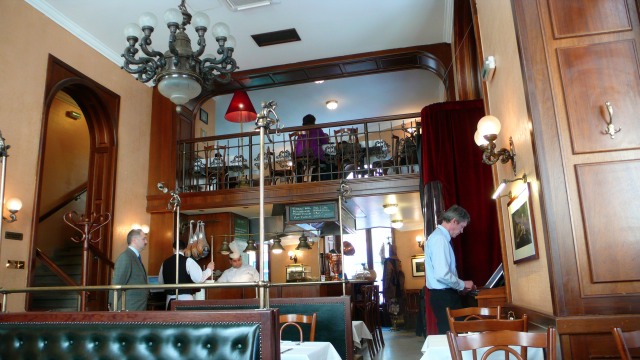 Still it's better to be careful as one restaurant out of ten has the standard that you'd expect. Especially if you are a tourist. In turn if you find the right place you will have a meal that is ridiculously cheap (5-10 EUR) and is so delicious that you will still think about once back home.
We've tried a whale of places in Budapest before we made our list up.

View Olcsó ebéd menő helyen in a larger map
Let's see the best ones. There is Araz, the restaurant of the four stared Hotel Zara. This is where we got one of the best value for our money. The chef sometimes makes mistakes, but essentially is grand, we get modern dishes for less than 4 EUR in a four stars environment.
Than there is Ruben, where you find Hungarian flavours however sometimes only average quality. Price couldn't be neater, I don't even dare to write down that the lunch menu is sold for 3 EUR.
Gerlóczy is a completely different standard, waiting it's guest at one of the most intimate squares of downtown Budapest. They sell some of their evening range (courses that costs 20-25 EUR at night) for 10 EUR as lunch time menu. Still they mustn't be considered as expensive because of the great meal they provide.
Let me mention Olimipia, with it's marvellous quality and creative kitchen. This restaurant was the first in Budapest, where you could have supper for 30 EUR that fulfils any expectation you might have. Tiny, friendly restaurant, where the chef is just as important performer as the chief steward. On top of all the lunch menu only cost 8 EUR, including a drink of soda water.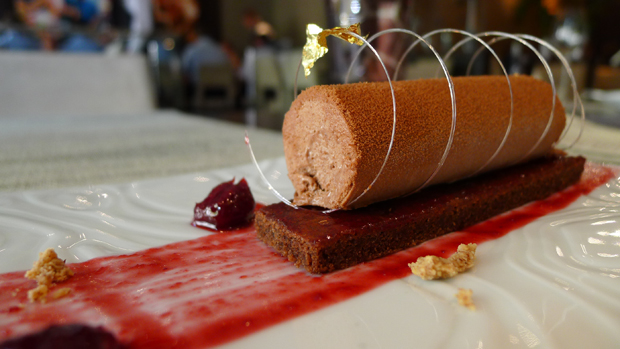 Last but not least let's talk about the real Michelin stared places: the Hungarian Onyx and the international Costes. At these places you get a lunch menu for 18-25 EUR. For example Onyx is not much more expensive than an average Parisian restaurant, even though together with Costes they belong to the front-rank of the best restaurants on our planet.
So better be safe than sorry, however you can't be mistaken with the above list.
Enjoy your meal!
If you want to get to know the authentic side of Budapest, the best bars, restaurants, clubs and events, join our Facebook group where you can find all the information you need.