I don't want everyone to think that I have a new favorite place. I posted something similar on our Facebook page when they put the 'pork goodies' down on my table.
But I simply can't deny it.
The restaurant was recommended to me by Balázs Csapody, the person who – along with László Jahni – is responsible for one of the best restaurants in Hungary, the Kistücsök in Balatonszemes. When he gives you a tip, you'd better take it! Still, it took me several weeks to finally stop by the place on my way home and I can't stop thinking about it ever since.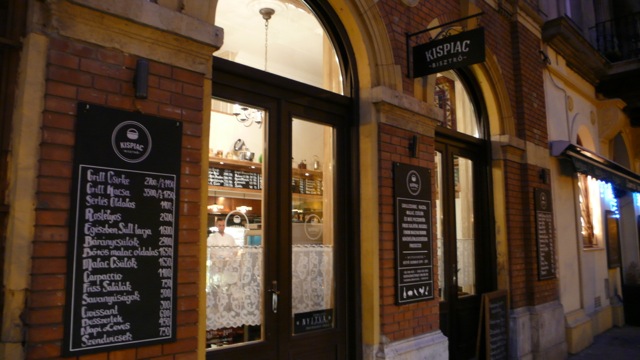 Let's see why it's so very good: the entrance is reassuring, the interior is extremely cozy but in a professional way; you feel at home but never doubt for a second that serious interior decorators were involved in the creation of the atmosphere, or at least people that could be interior decorators if they wanted to.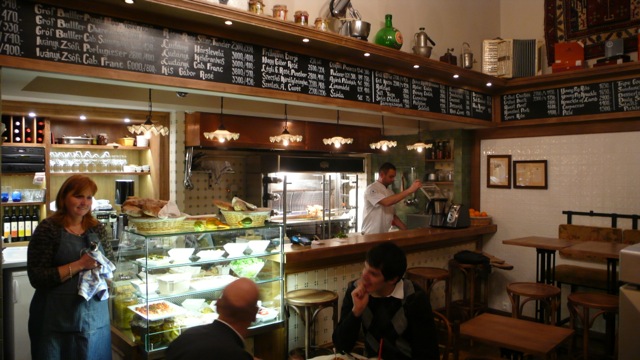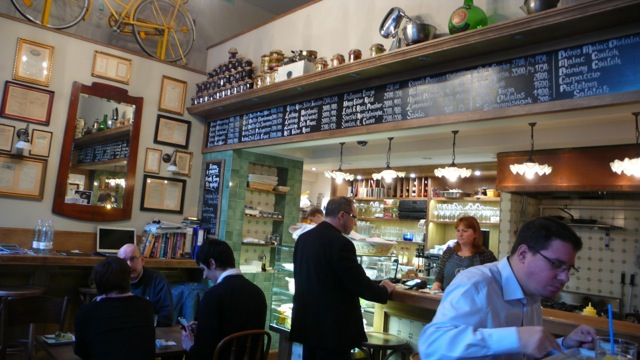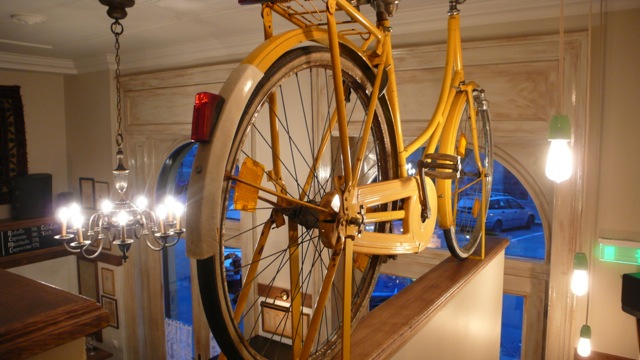 Even the concept is wonderful: they serve classic but heavy Hungarian dishes, which they don't redesign but fit to the expectations of the modern Budapest's effective demands. This means that you won't have to look for the sausage molecule, dipped in 'pork mousse', on the contrary; everything is big, authentic, tangible, and greasy when necessary; nevertheless, it's all made with great care and only the best ingredients.
You look up on the wall and feel extremely happy to see such dishes as piglet flitch with skin (1650 HUF) or pork legs, pork flitch (1400 HUF) or a whole grilled chicken (2700 HUF), maybe the duck (3500 HUF), the tripe stew (1500 HUF) or the variety of pork products (as a result of a Hungarian tradition, the 'disznótor' or 'disznóvágás', the slaughtering of a domestic pig and processing its edible parts into ham, cracklings, sausage etc.). This last one is what I ordered and not more than fifteen minutes later I received a nicely arranged but fully loaded plate, along with some homemade bread.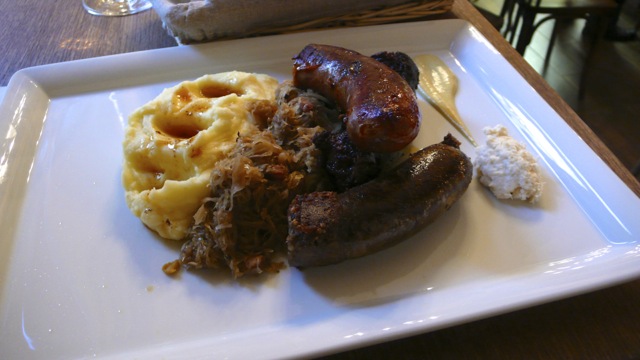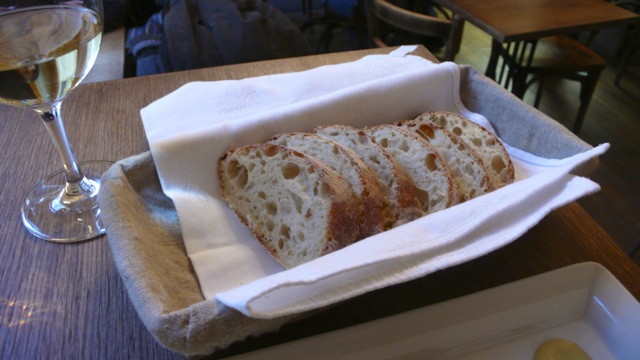 While I was waiting, I talked to the waitress who definitely looked more like the owner than an employee. We had a chat and she told me that she is running the place with her husband, that they've had some experience in the catering business some ten years ago, that they only opened a while ago and that they had to go through a lot of research before they found the right suppliers. Ones that sell them the best sausages, chitterlings and meat but that by now everything sort of came together.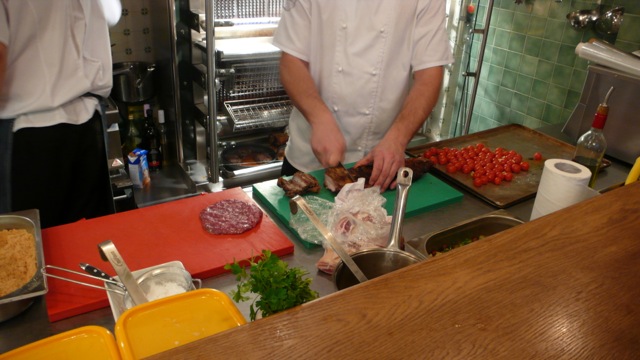 Indeed it did.
What I got on my plate was not only affordable and a huge portion, but also an excellent lunch. You'd never find any of these sausages at a normal butcher as they are all homemade. The 'véreshurka' (a sort of boudin or blood-pudding) literally almost made me cry. The potatoes were nice too, but the cabbage with those tiny pieces of lard or the Dijon mustard with the fresh horseradish are such delicacies, which you usually don't get unless you go much higher up on the restaurant price range.
And that's why I liked Kispiac so much: they serve food that most people could eat anytime but the quality of their food is so high that it's never been expected from such foods in Hungary before. When we started looking for the best Hungarian restaurant in Budapest, this is exactly what we were looking for. I know that Lajos Bíró makes magic at Bock or that they are reinterpreting the 'mangalica' (a special Hungarian breed 'curly-hair hog' that tastes delicious) at Nobu in an unusual way, and that they use Hungarian ingredients at the Michelin-star restaurant, Onyx, but when I'm looking for a 'disznótoros' (explained above), I don't really care about high-concept food, all I want is a good sausage. And that's what I got at Kispiac.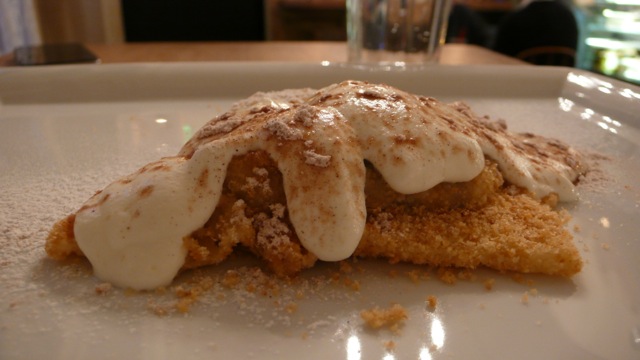 In the end I ordered a 'lekváros derelye' (a type of pasta, usually filled with plum jam), which I won't describe but believe me, the mere thought of not having some right now makes me sad. In the end I paid and left as a very satisfied customer. I finally found a place that I can truly recommend to all my non-Hungarian friends if they are looking for an authentic, high quality and affordable Hungarian restaurant.
06304300142, 061-269-4231
If you want to get to know the authentic side of Budapest, the best bars, restaurants, clubs and events, join our Facebook group where you can find all the information you need.