If I remember correctly, the place has opened in January, but I don't know what happened to me because I've only visited the place to eat some hot soup in the early summer in April, instead of the persistent winter at the end of March. So to make up an excuse they also had cold soups.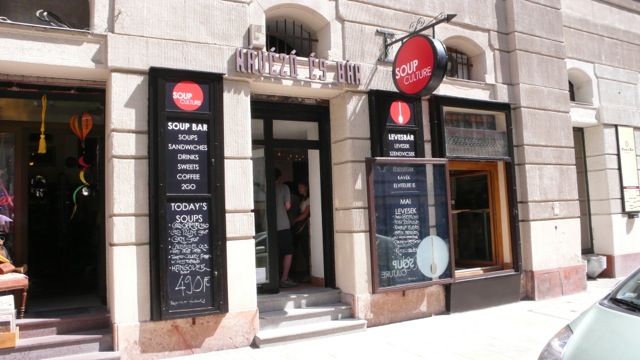 I've been there several times but the daily menu written on a sheet of paper couldn't convince me. I got used to the board and chalk so much, these sheets of paper discouraged me from trying the food. Later on I've read some negative reviews on Foursquare and I've also seen that the guys react the same lame way to the negative comments like we do with Adam, so I've decided to try their food.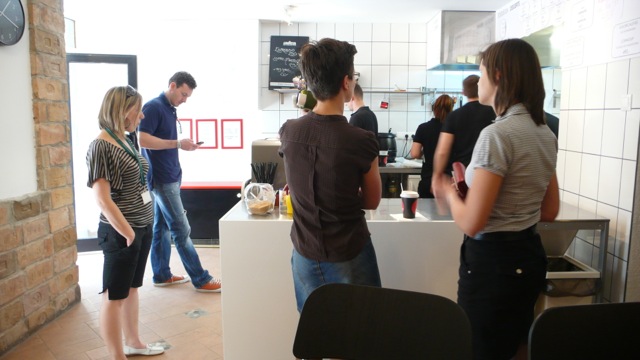 It was around 28 degrees Celsius, when I arrived to the Soup Culture and I immediately ordered a Souse's soup which is really good against hangover. And I didn't even have a hangover.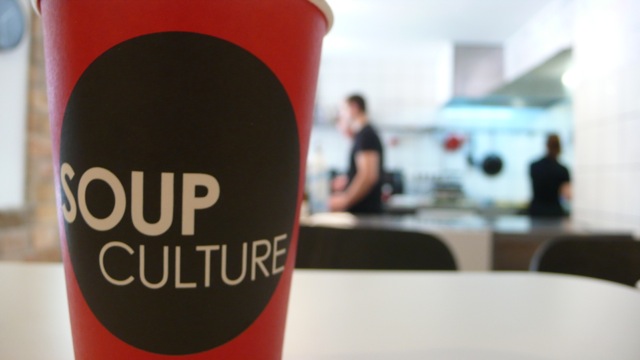 But the food was great. Really. I loved it. My plan was to eat with half a cup plus a sandwich, but I wasn't even hungry and the weather was hot. I thought that I'd give it to the poor or I'd throw it out because I won't eat it.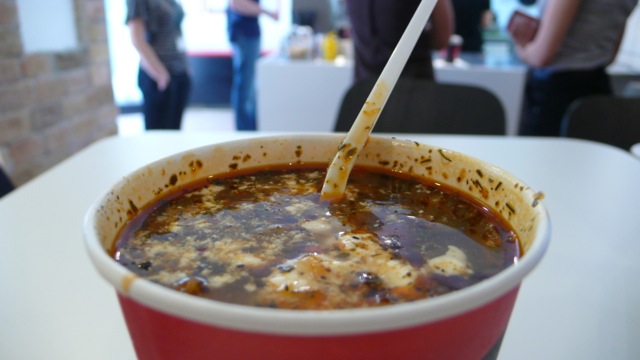 But I ate it. What for more: I sipped every last drop of it. By the way it was pretty hard to get to sipping phase because it was so thick and rich, I almost had to bite the 80% of it. The sauerkraut, the sausage and the smoked bacon was good, I loved it so much, I wouldn't even mind if a foreigner should judge the Hungarian cuisine based on this soup.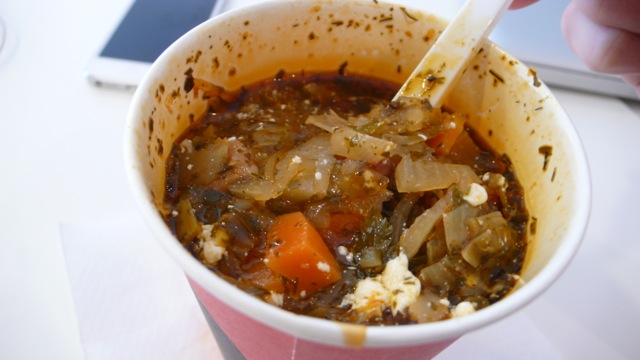 The sandwich wasn't that good. I liked the homemade aubergine dip, it was great, but according to the crazy ideas of the Bors Gasztrobár I felt that the concept wasn't that good and the implementation was a bit poor, although it was tasty. And the soup with the sandwich for 780 HUF was absolutely worth it.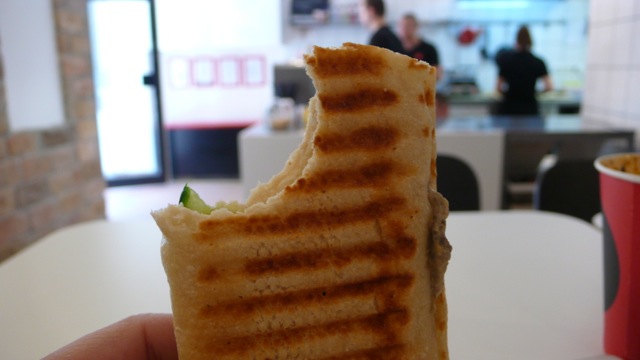 Quality fast food is spreading to the north and moreover several other good places are about to open in the neighbourhood, so we are going to have interesting topics for the next weeks. You have to try Soup Culture if you are around, because they are really good in soups.

Soup Culture
Budapest, Október 6 utca 19,
Mo-Sa: 11:00-19:00
If you want to get to know the authentic side of Budapest, the best bars, restaurants, clubs and events, join our Facebook group where you can find all the information you need.