Under normal circumstances, I wouldn't be writing about another sandwich place in Budapest because there has been so much about fast food on the blog lately that we should be starting to change our image.
This, however, is not a typical case.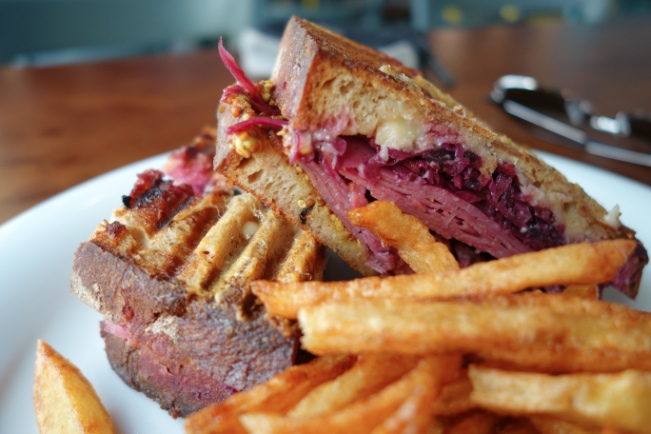 The venue is the recently opened Cirkusz on Dob utca. It's a spacious, airy, well-furnished place with a great atmosphere just a hop, skip and a spit from Gozsdu Court. Its focus is on coffee not sandwiches. They have their own roaster with a chimney leading out onto the street and saturating the entire neighborhood with the most marvelous aroma. The chef is Zsuzsi, a veteran of the great kitchens of Paris. I only know her first name and that she does astonishing things with a knife.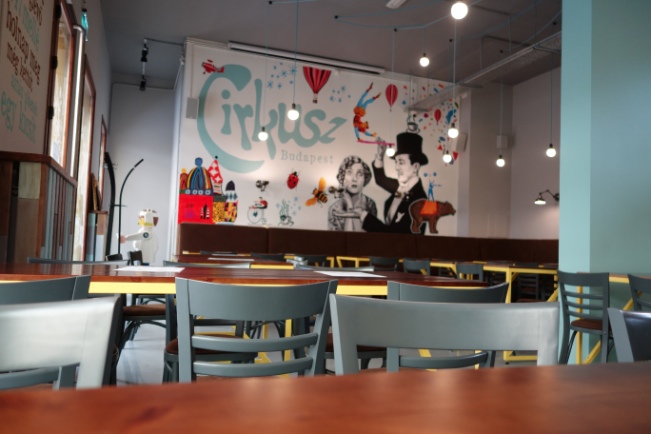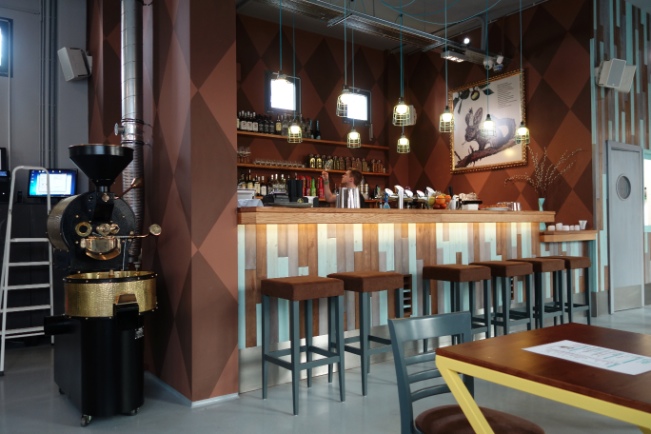 So I sat down and ordered a Rueben sandwich. The Nebraska or the New York sandwich (both Reuben Kulakofsky and Arnold Reuben claim to have invented it) is stuffed with beef, cheese, homemade mustard, and it's simply fantastic. The quality is so good that it can be considered a sandwich only because you can pick it up in your hands. It is otherwise in a completely different dimension. The meat is tender and flaky, the homemade mustard is pungent unto ecstasy, purple cabbage abounds, and it is all in perfect balance. Each bite is so exquisitely in tune that we will be up against serious trouble when the full menu comes on line next week. From next week they will be serving duck and spare ribs, and if their standards hold true, this is where you will be getting the best value for your money in the city center.
But let's stay with the present. The potatoes are first class. You wouldn't believe how rarely this incredibly simple side dish is properly made, but Cirkusz has created something both original and delicious. And with the homemade mayonnaise, their potatoes can be eaten straight, and that's exactly what I did.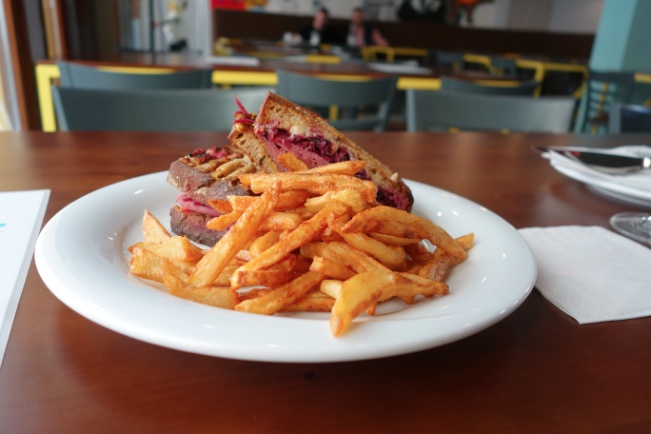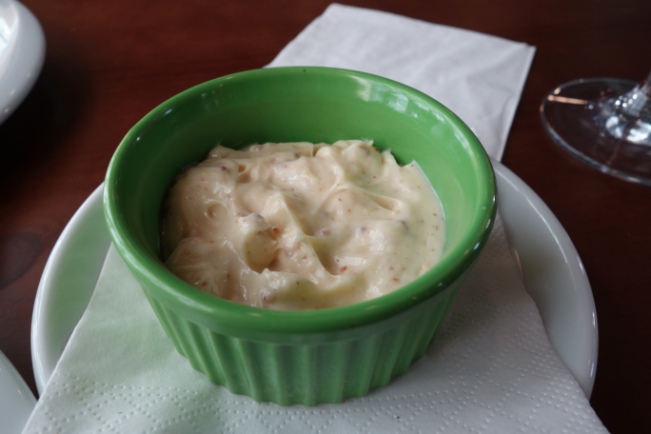 I paid HUF 2200 for a sandwich, potatoes and wine. I pigged out and drank my fill. I was on the verge of leaving when the owner grabbed me. It so happened he recognized me and forced me to try one of their desserts. Rumor has it they're not just delicious, they're out of this world. The Pavlova won't be on the menu till next week, so they wouldn't let me pay for it.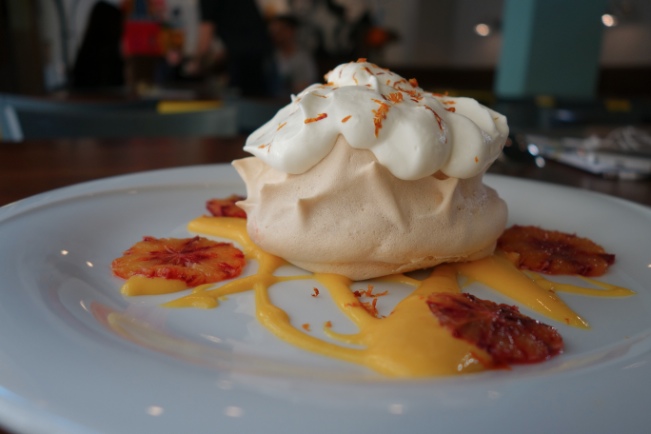 It was sheer delight. Perfect, light whipped cream, not at all sugary, crunchy outside and soft inside. All this wrapped in slices of blood orange. You've got to try it.
It's fabulous that Cirkusz has opened, because there aren't a lot of places like this in Budapest: affordable food, exceptional quality, fantastic desserts, coffee roasted on site, and a great wine list. What's more, the party goes on every night till dawn.
Cirkusz
Dob utca 25.
06-1-786-4959
Mon–Wed: 11:00–23:00
Thurs–Fri: 11:00–00:00
Sat: 09:30–00:00
Sun: 09:30-17:00
Translation provided by Helpers Business and Immigration Services. Find us at www.helpers.hu