I wrote a post recently /Hungarian site/  about the newly renovated Hunyadi Square. I also mentioned the market, but I didn't provide any details. But now I have to. This is going to be my regular hangout.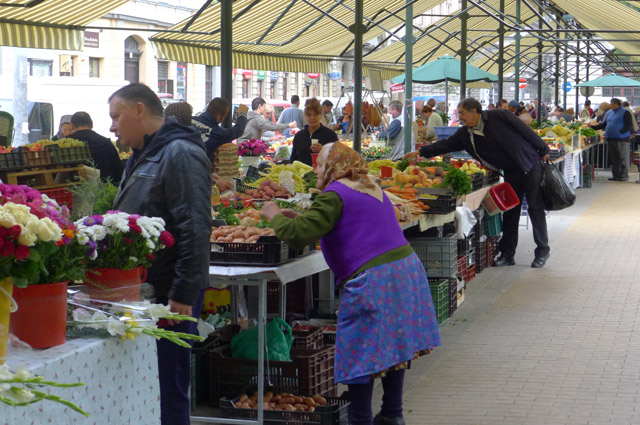 In the first place, it's got atmosphere. This is the closest outdoor market to the city center, practically in the neighborhood of the Nagykörút (Grand Boulevard). And Hunyadi Square looks good too (now). The market isn't big. In fact, it's kind of small. Two rows of tables with less than twenty vendors in each row. You can find a few greengrocers, some fruit vendors, three beekeepers, one cheese seller, a florist and a butcher.
All of them grow their own produce and sell it at nicely arranged tables with signs displaying their name and the place of origin. And all of my experience tells me you can't go wrong here.
Especially because you can taste everything, and you really must. One vendor (Mrs. László Bányánszki) even sets out a knife so you can slice the peaches.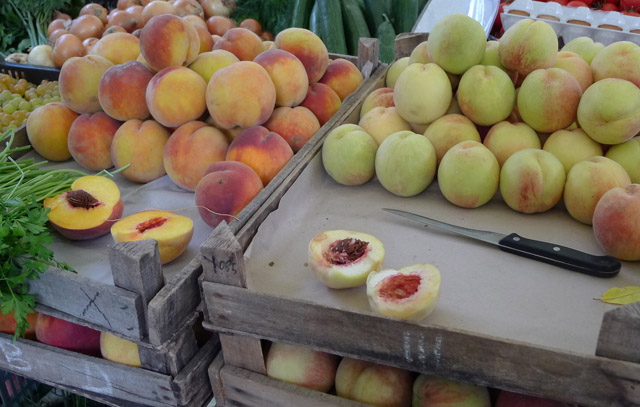 Two of the places at the market let you taste their honey.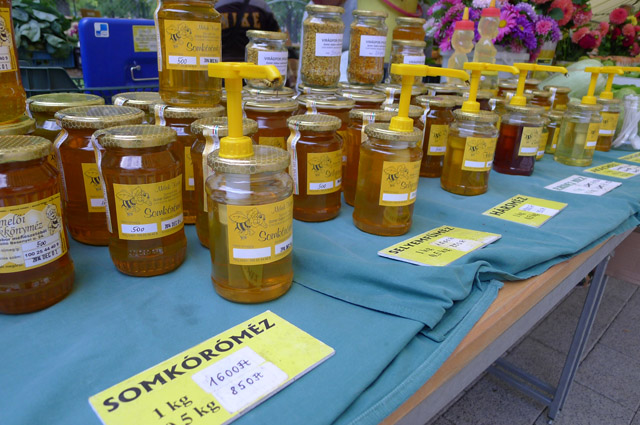 I bought melilot honey from Gábor Gohér of Gödöllő. The stuff was so thick it wouldn't come out of the pump in the cold air at seven in the morning. This is a pleasant honey, by the way, with a mellow flavor. It's not overwhelming, but it's nevertheless special. You can use it for anything.
I did take a chance, though, and bought some of József Ország's acacia honey without tasting it. When I opened it at home, I could see it was thick, sufficiently acidic and not at all watered down.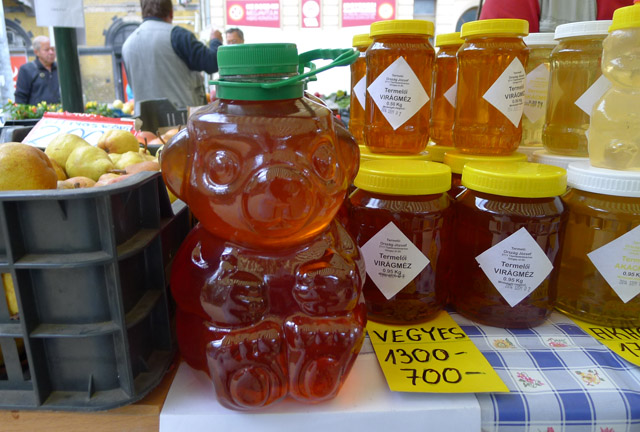 Gábor Góhér, by the way, is easy to get along with. He's a nice guy and straightforward, and, of course, he's always happy to recommend his friends' tables. I bought green peppers and tomatoes at the table next to his. They were tasty and ripe, absolutely superb.  Even in the autumn.
My real favorite, though, is Ferenc Törőcsik, a butcher from Cegléd. He's got incredible stuff, really. The last time I ate his Kolozsvár bacon, I felt like I was eating freshly butchered pork at a village barbecue. It's been a really long time since I tasted anything like it. This is the kind of pork you get from pigs fed corn twice a day. Ferenc also has abált szalonna (boiled bacon coated with garlic and paprika) that's out of this world. And his sausage and liverwurst are to die for.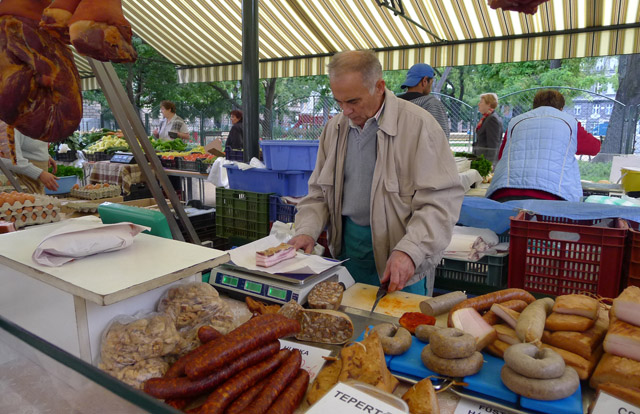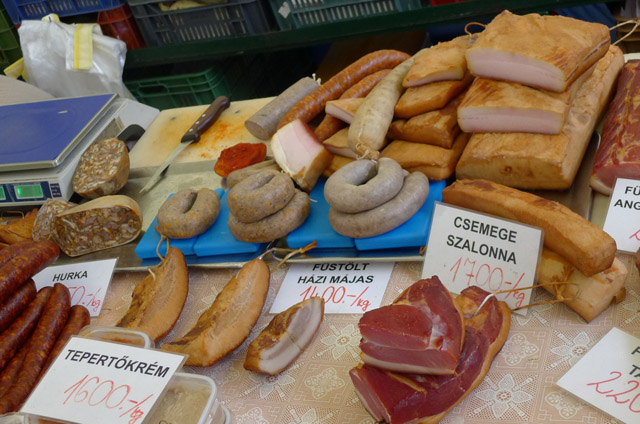 One of the vendors has sweet corn for sale, and this deserves a word or two. It's brilliant. Especially when cooked.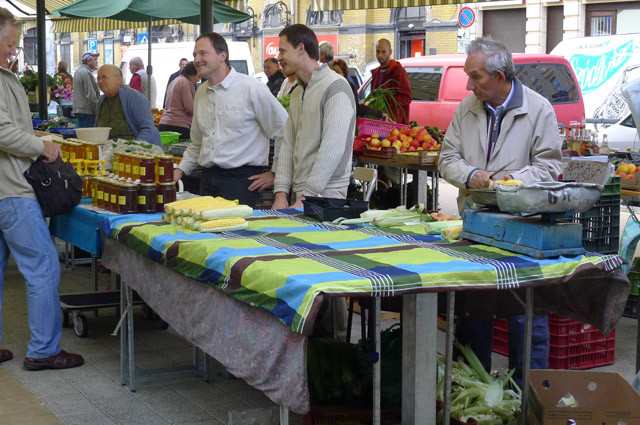 I got home at eight in the morning, and lo and behold, here's my breakfast on the obligatory red and white checkered tablecloth: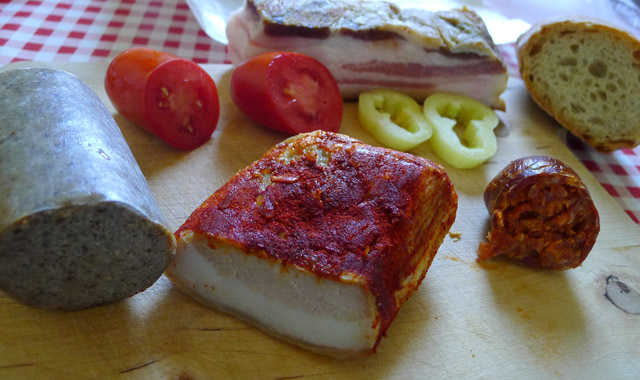 Really fine.
The best time to visit the market is Friday and Saturday morning, when most of the vendors are there.
Today is Friday.
Translation provided by Helpers Business and Immigration Services. Find us at www.helpers.hu