In addition to Saint Stephen, we also celebrate the New Bread on August 20th. In honor of this, Józsi the Baker organized a competition where bread was finally accorded the respect that it deserves. We didn't bake a massive loaf or string out of it that some state official can then cut in two, we simply asked everyone to
bake bread that makes you proud.
The competition featured professional bakers and home-cooked breads alike. For more on the ideas and rules, see my earlier post in Hungarian. This time, I'll primarily share pictures on how the whole event went down.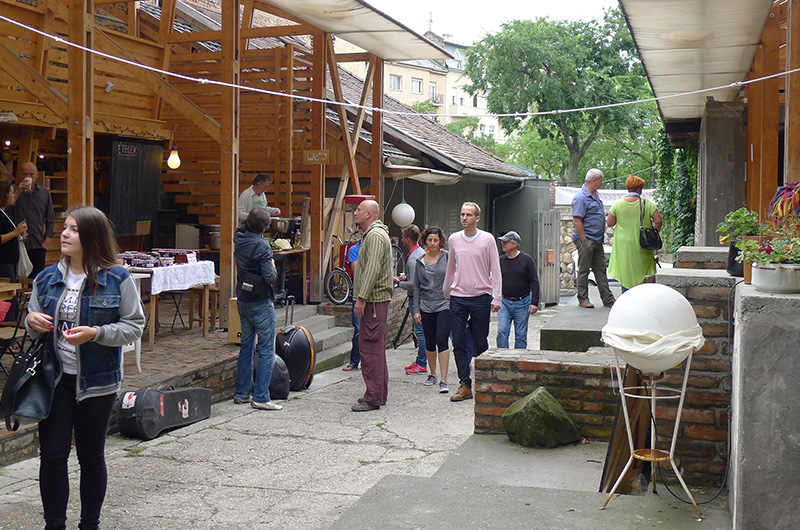 Margitutcakilenc proved to be a wonderful host for the event. It was airy, had ample space and the location gave the event a village market atmosphere.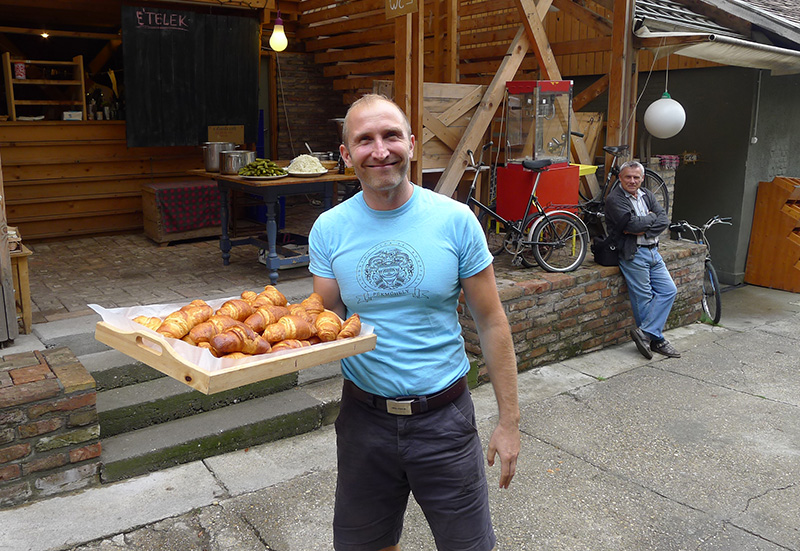 The organizer went around distributing his croissants. And what was characteristic of the whole event was that no one asked for any money for their products: there was no registration fee, and the location and musicians performed for free. Tilla, MC'd the event without asking for a dime, while the coffees provided by Casino Mocca and the wines poured by Bortársaság were all provided at no cost.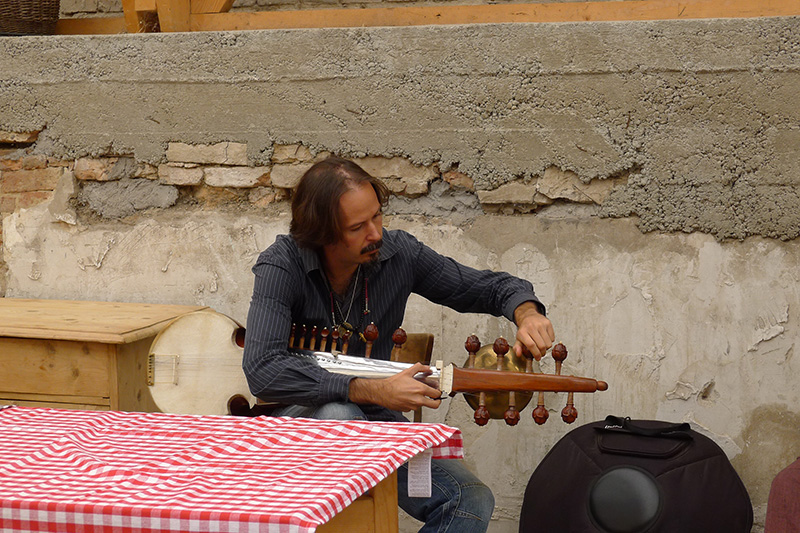 The sitar's sound provided a unique atmosphere, with the crumbling plaster walls offering a delightful visual backdrop.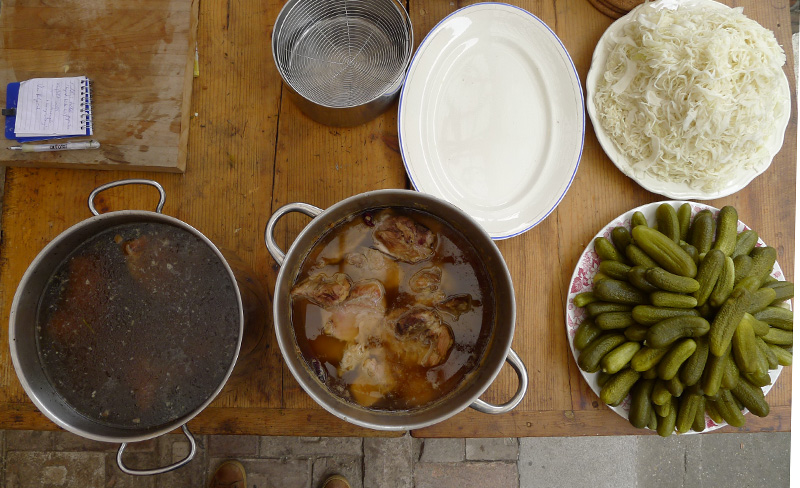 The food prepared by Margitutcakilenc was so amazing that we fell off our seats. Offcuts of meat with onion marrow and similar things. It was a fantastic way to follow the third kilo of bread.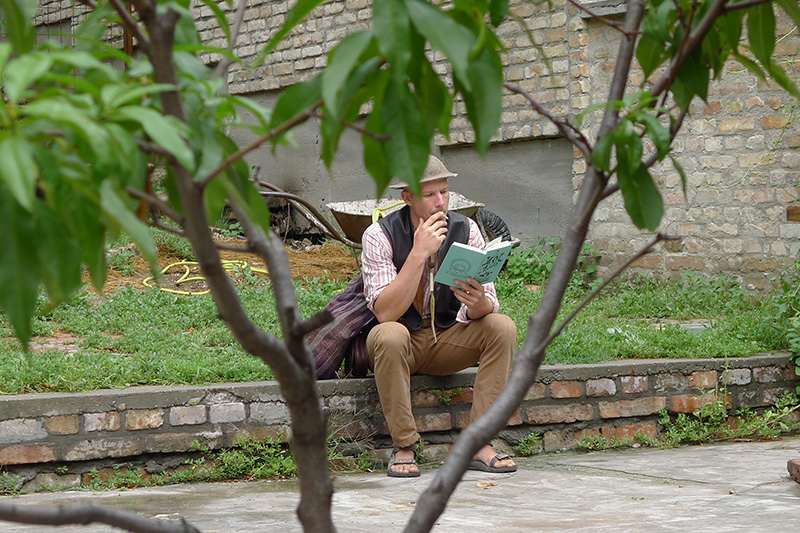 A rustic idyll in Buda.
They managed to assemble quite a serious jury.  It contained professionals, such as Tamás B. Molnár, who was immediately elected jury president, and Frigyes Vomberg from the Bocuse d'Or Academy, as well as professional chefs Viktor "Vili" Varju, Ákos Sárközi and Krisztián Huszár, Anikó Kurunczi from Bortársaság and of course the bloggers: Mária Libor from Limara Péksége, András Jókuti from Világevő, Csaba Bíró from Boldog Briós, and myself representing Egy Nap a Városban (this blog's Hungarian name).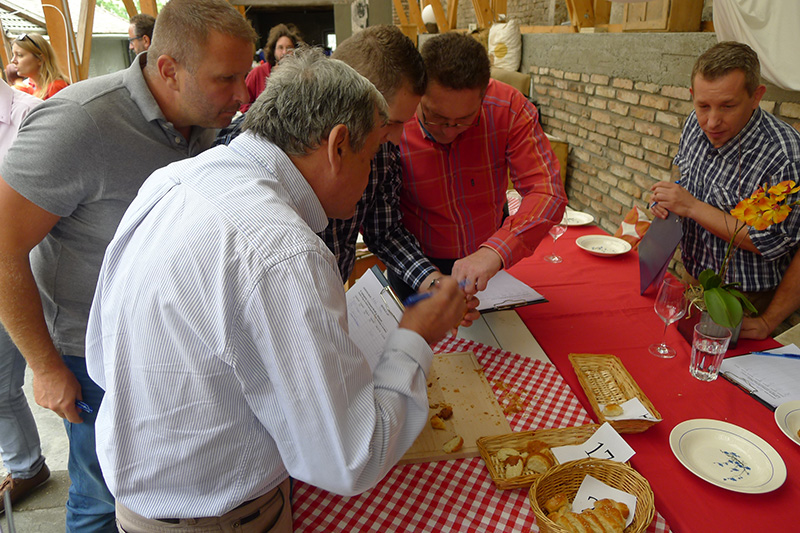 And we smelled and sampled. Points were awarded according to appearance, crust, crumb, aroma and flavor. Owing to the large number of entries, the jury will only judge the professionals in the future, with the amateurs being judged by the bakeries.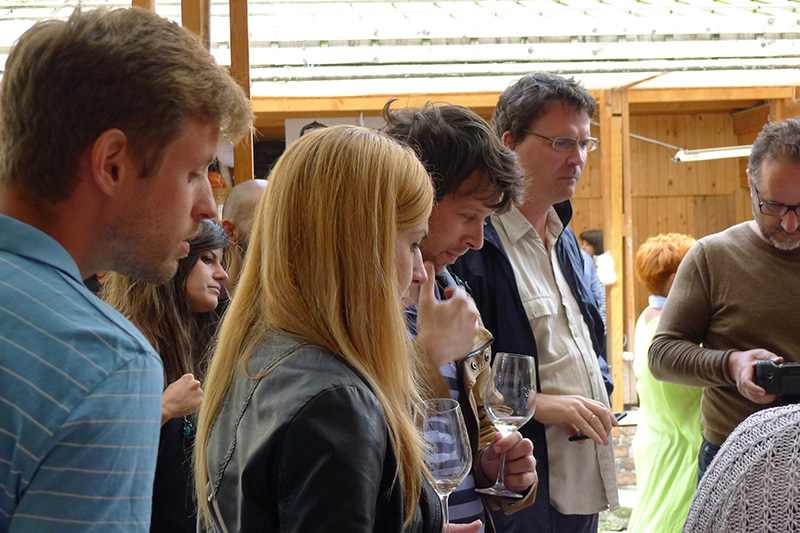 The public was allowed to sample the breads once the jury was finished with them.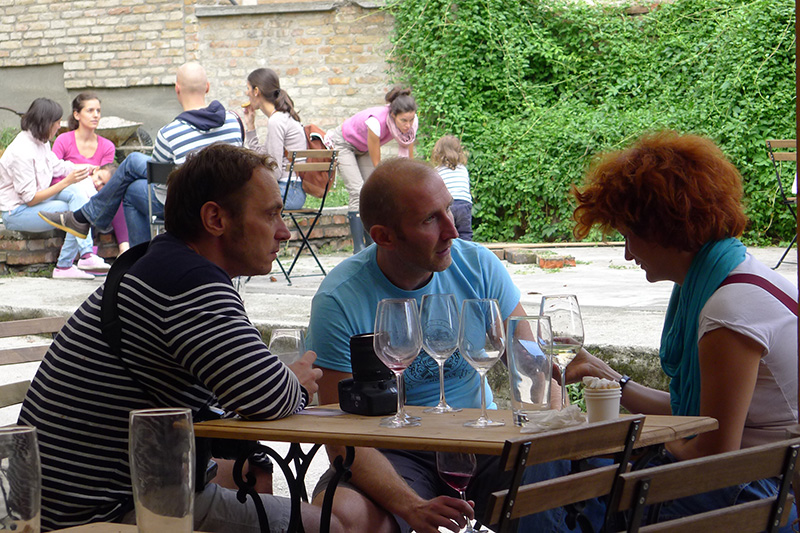 Conducting an interview with Józsi is a rather simple feat, since you don't have to wait long for him to say something quotable.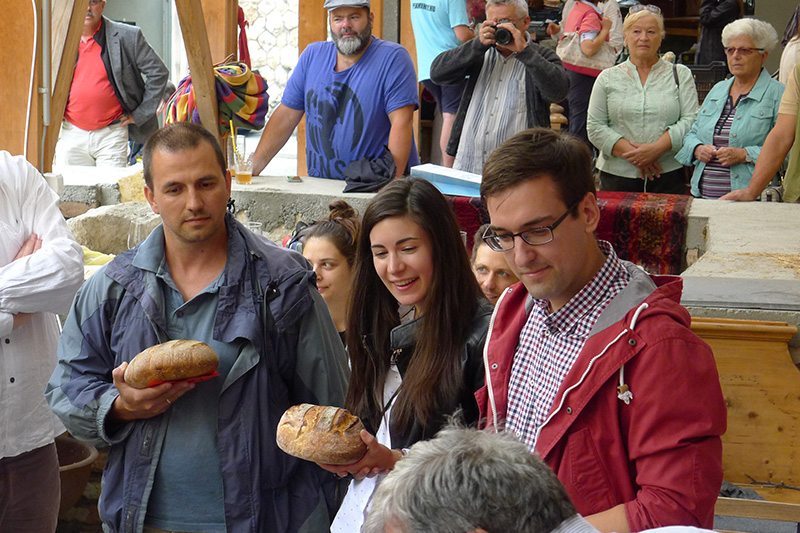 The winners in the amateur white/semi-wheat category. We encouraged them to open bakeries, since it would mean three new places worth shopping at in Budapest. It's a guaranteed business proposition as there is plenty of surplus demand for high-quality bread in this city.
I've never before seen so many exciting breads as I did at the Soul of Bread competition. It was fantastic to see and taste and finally not have to sample mass-produced products, which have their low-quality unsuccessfully disguised by various dubious means. All breads prepared for the event were baked the way you're supposed to: with attentiveness, thoughtfulness, or, as Józsi likes to say, with love.
All of the photos can be found in the gallery:
Translation provided by Helpers Business and Immigration Services. Find us at www.helpers.hu
You may find the original article here.