This is something that we've been waiting for pretty much ever since we've been writing this blog: Budapest is launching a design tender for plans to better incorporate the Danube into the city. What this means is that the first important step will be taken, and if everything goes according to plan, in a few years' time, the Danube will be further integrated into Budapest as it won't be separated from the rest of the city by the embankments.
This is of course a very sensitive and difficult project, because two very important requirements have to be met:
For the time being, there's no way to remove road traffic from the embankments, since there's no way of replacing these vital north-south arteries.
But it's also nonsensical that we have this awesome river that's impossible to approach for tourists and locals alike.
There were ideas before, and it was about five years back that we discussed Szeretem Budapest's plans, which showed a lot of promise.
Therefore, these are not the new, official plans, but illustrations from an earlier, wonderful proposal.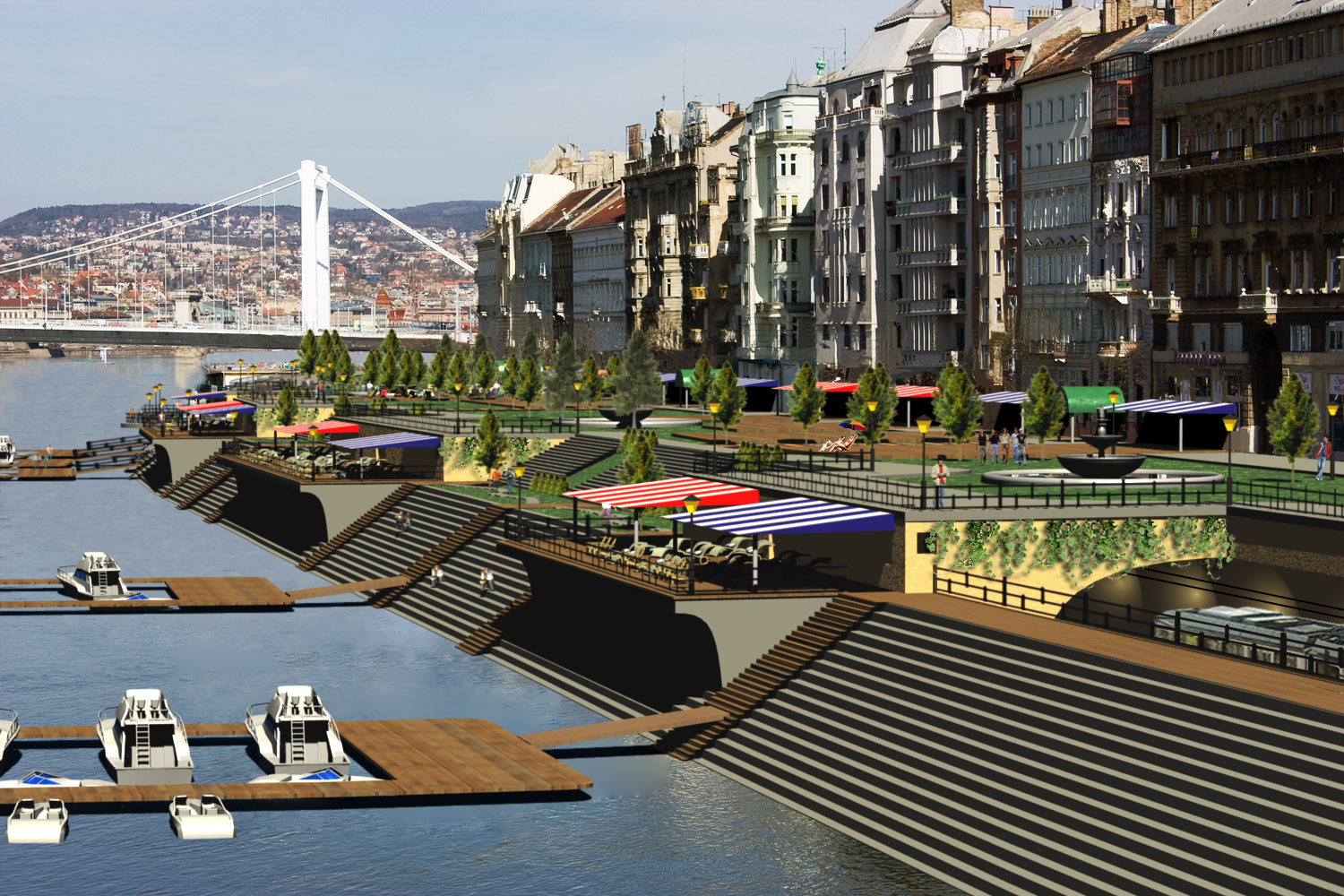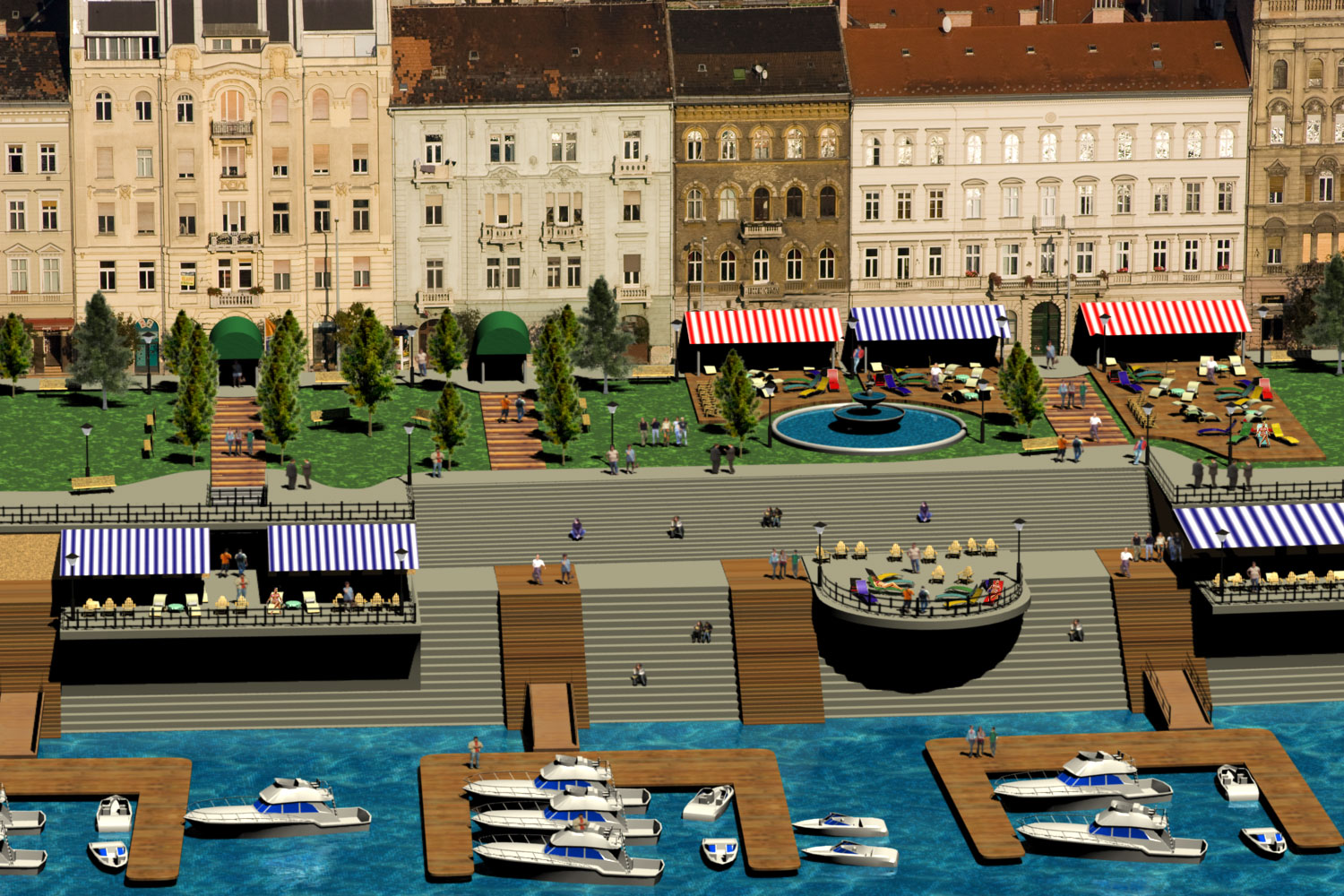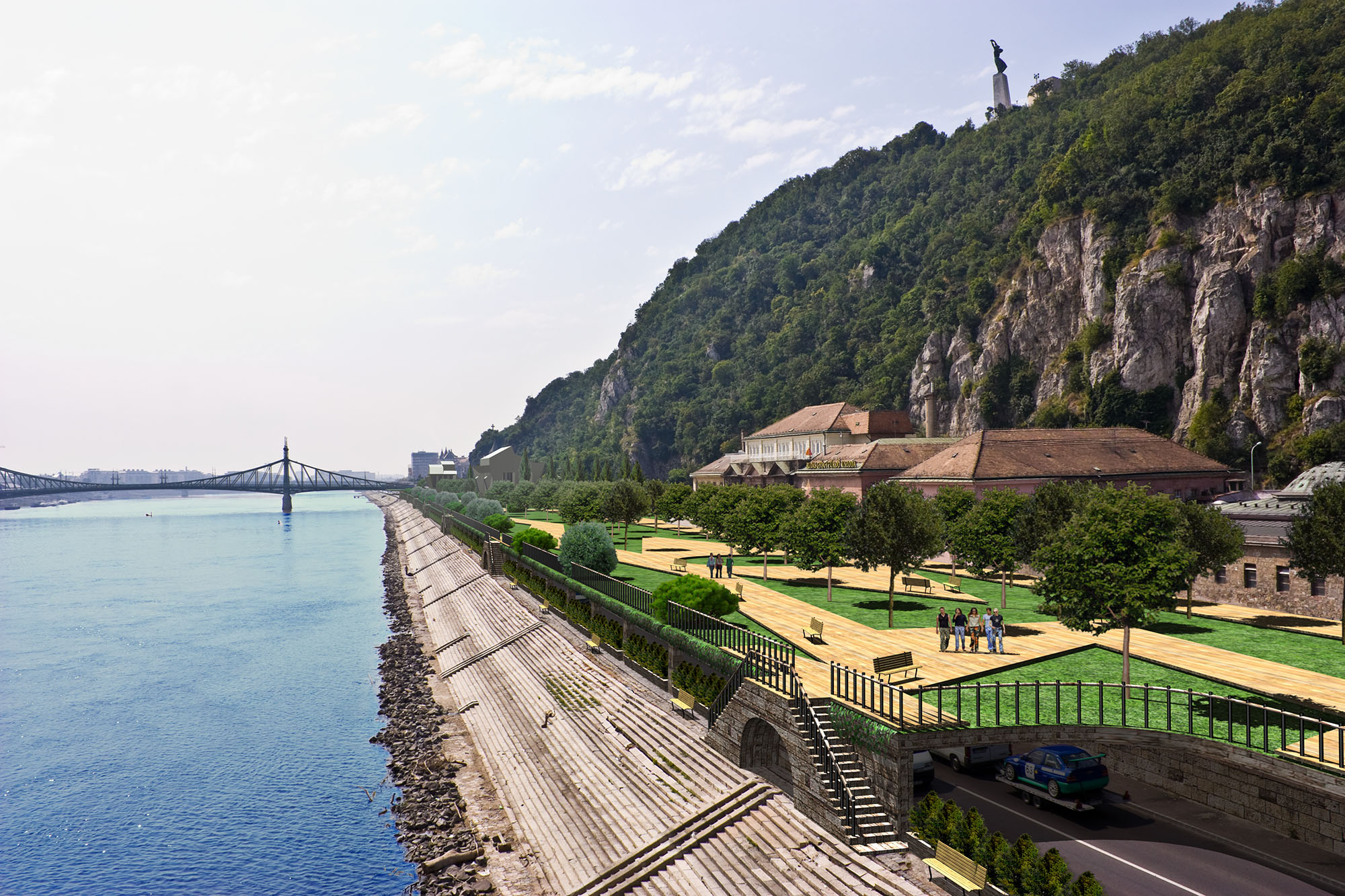 And projects such as Danube Flow have for years tried to bring the issue to the city residents' attention. The really cool part is that Budapest will launch a tender competition to utilize the Danube, with submissions accepted until November with the results to be announced in December. And if we can believe the municipal government, they'll begin construction works in 2017, primarily from EU funds.
These are targeted grants, which cannot be redirected to hospitals or rescuing baby seals.
The point is that the Danube project that for so long looked impossibly far away is suddenly within reach. It's entirely possible that central Budapest will look radically different from how it currently does by the end of the decade.
According to the design competition, the following must be taken into consideration:
The plans cannot eliminate motor vehicle traffic, or take it underground, unfortunately
Nonetheless, they will do their best to reduce vehicle traffic
Parking lots will be removed and the parking system will be overhauled
Traffic will reduced, and if it's similar to the New Main Street in District V, that will already be a massive improvement
Freight traffic will be limited
They will develop green spaces, foot paths, bike paths, and:
All sorts of things will be built onto the Danube
What this means is that the river will become a part of everyday life, with floating exhibition spaces and stages. In the summer, we can sit out on the Danube to watch a performance, which could potentially be one of the best improvements to the city ever, if they don't screw things up during the developments stages or aim for profit.
With respect to this, several illustrations of future plans appeared on Építészfórum recently (in Hungarian). It's worth taking a look at them, to see the various proposals and concepts so that we get some sort of idea of the possibilities (planned by Péter Nagy and illustrated by Bence Falussy):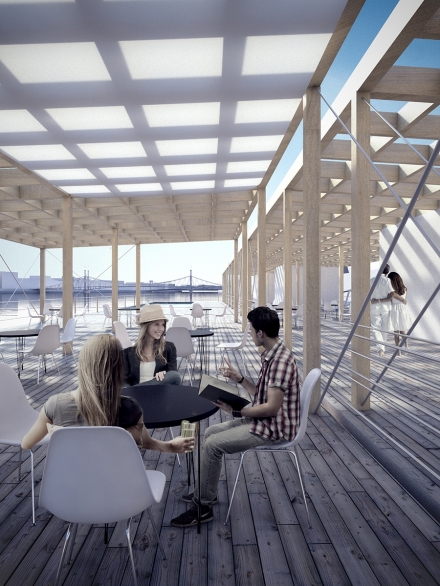 The first stage of the project would be the embankment between Kossuth Square and Fővám Square (by the Great Market Hall):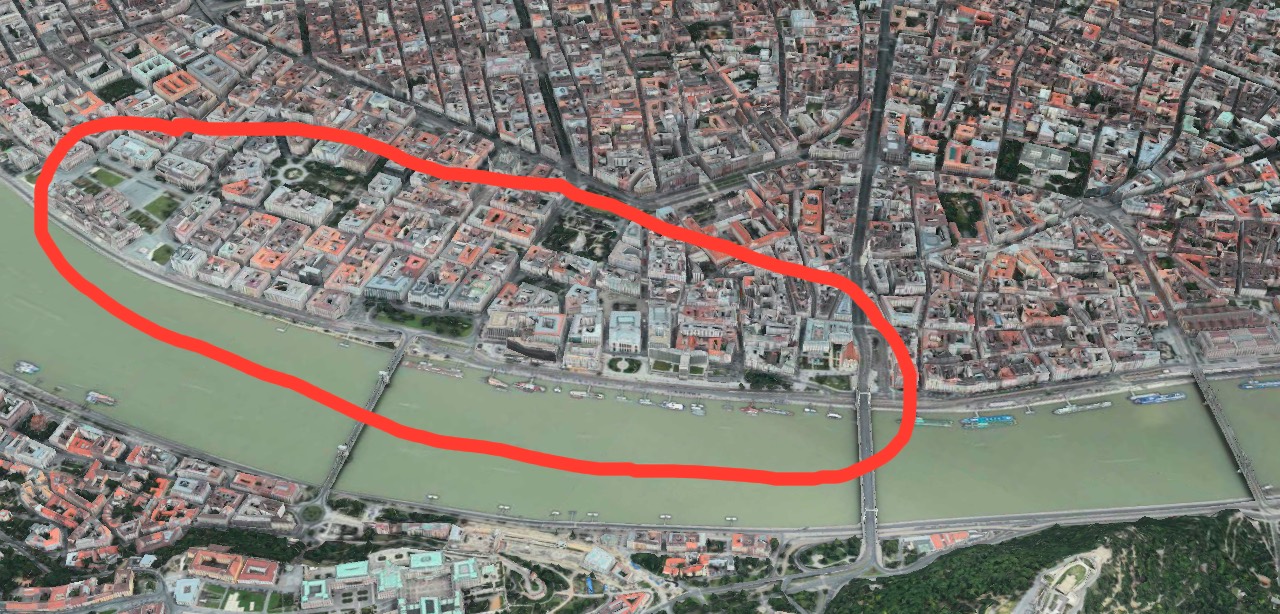 Once this is completed, the second stage would continue on the Pest side up to the Dagály Baths near the Árpád Bridge.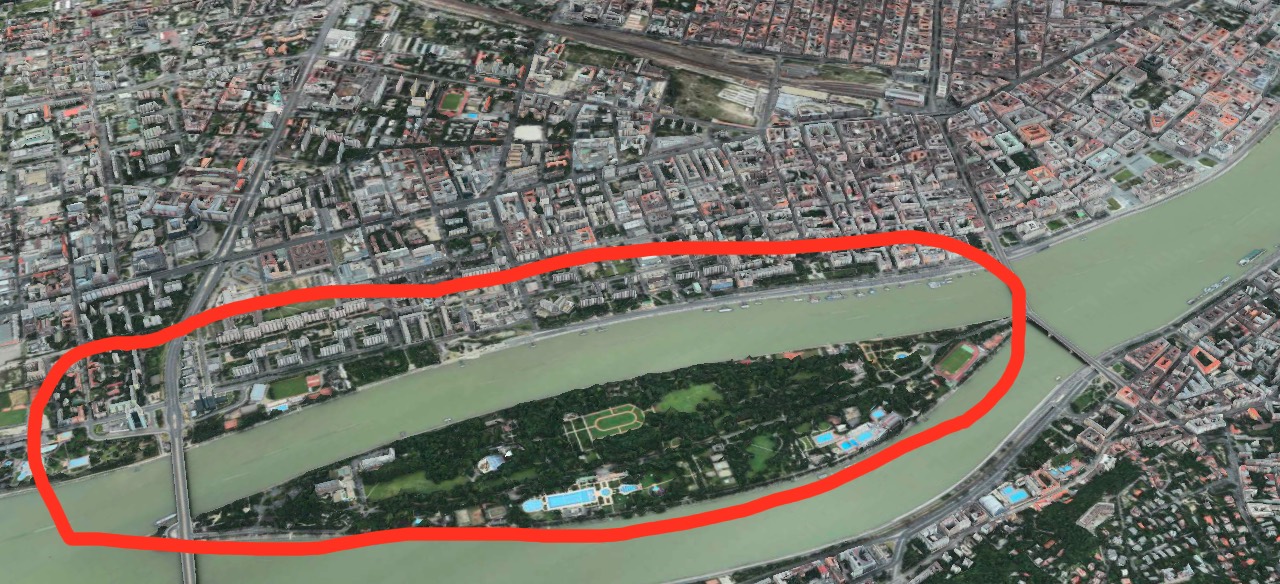 Which would be followed by developments on the Buda side: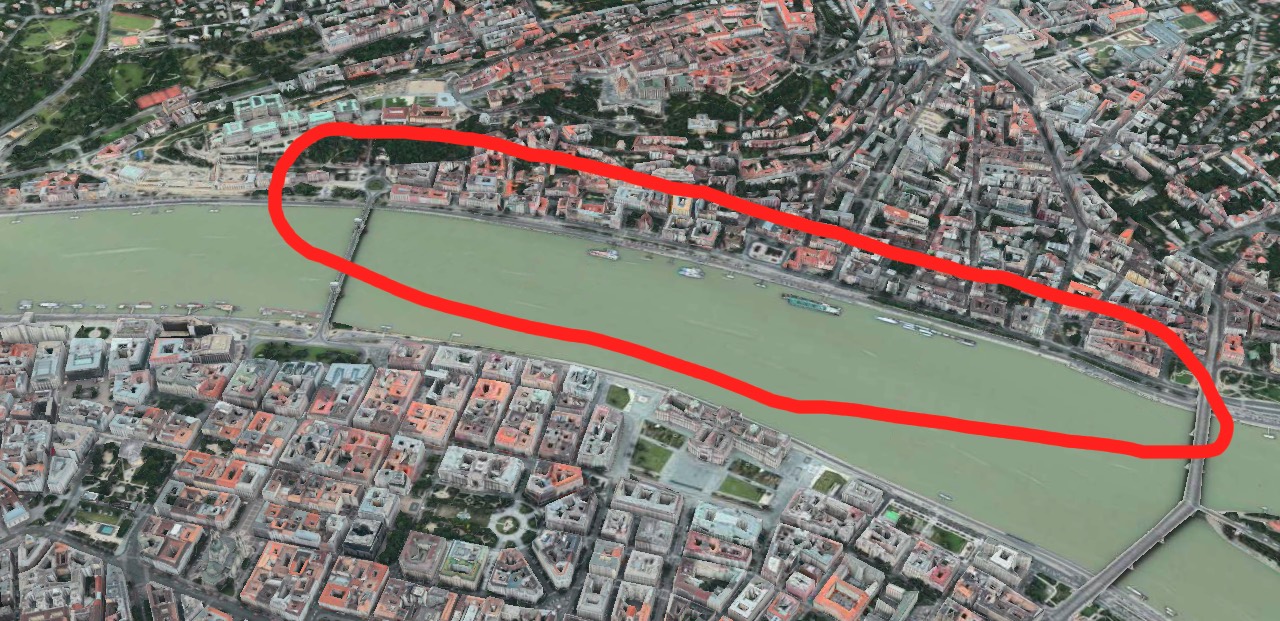 We're now impatiently awaiting November and the submissions. If there are good plans and the best design is chosen, the winner will fundamentally contribute to increasing Budapest's cool factor. It all comes with great responsibility, but even greater opportunity.
If you support this project, hit the like button, so that more people can discover it!
Translation provided by Helpers Business and Immigration Services. Find us at www.helpers.hu
You may find the original article here.