The Indian summer is upon us, or as it's sometimes called in Hungarian, the crones' summer. It's the time of the year when you can remain in denial and tell yourself that fall hasn't arrived yet. You can still do the same things you did in August.
You can lie out in Erzsébet Square, read a book in the Károlyi Garden, visit an open air bath, or….
You can eat the lángos of your dreams, the kind you ate as a child. The perfect type.
A lángos is of course a Hungarian deep-fried bread that can then be topped with garlic, sour cream, cheese, and occasionally even more adventurous items. And there's a place in Budapest where you can do this in a unique place right on the river bank.
The way to find it is to  head toward the Római beach on Mátyás Király street.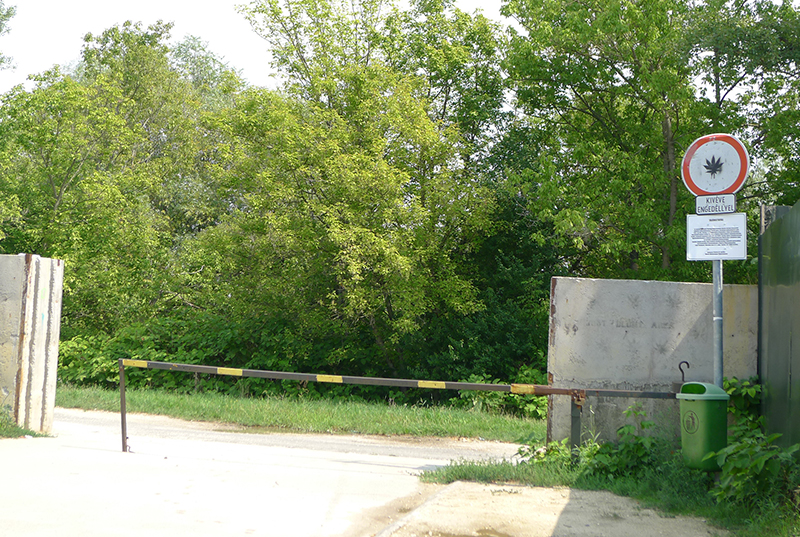 Once you get past the gate, take a right. Don't let the less than stellar surroundings put you off…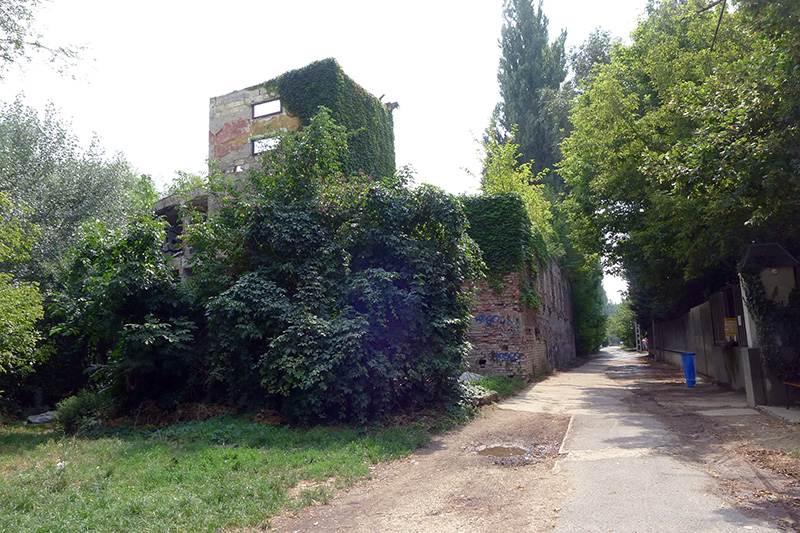 For there's a friendly lángos stand awaiting you, with Mrs. Sándor Szikra: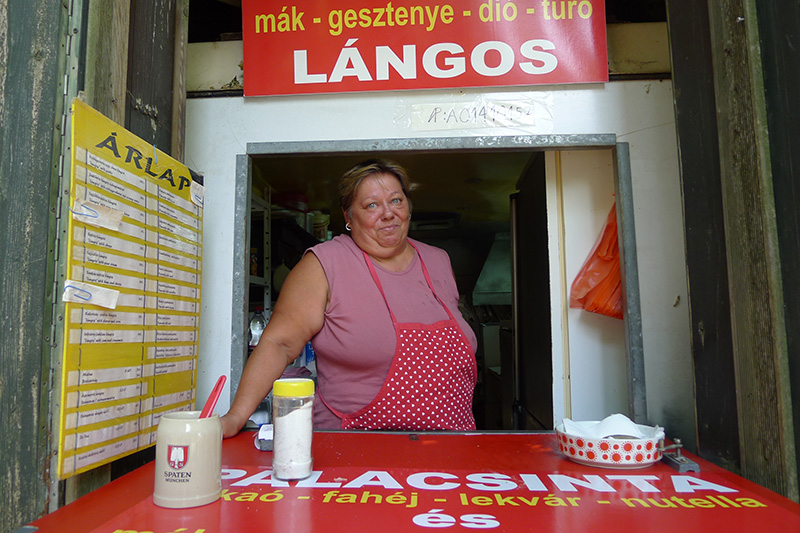 And if there is such a thing as a perfect lángos, this is where you'll find it. The crust has just the right amount of crunch to it, with the rest of the potato-fortified dough soft and creamy. The bread is perfect, but unfortunately I can't be as enthusiastic about the toppings. The cheese is not the worst I've tried, but it's the usual flavorless mass (which has essentially become customary with every lángos), while the ham variety was topped with cheap processed ham, albeit plenty of it. My suggestion is to go with sour cream or just garlic, with a large glass of homemade elderberry or raspberry flavored soda. That option can't be topped.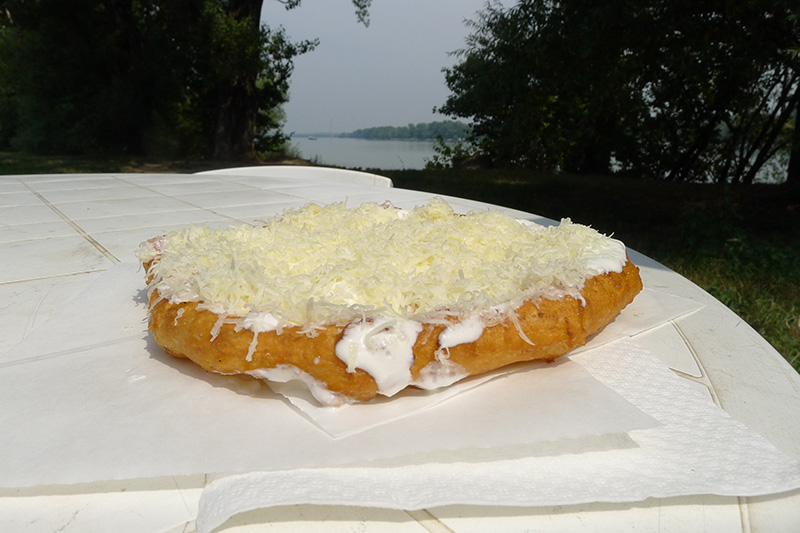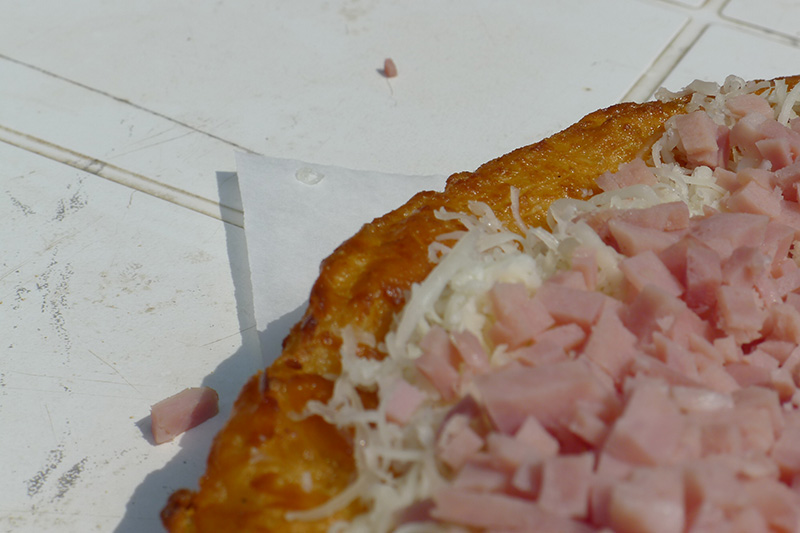 And all of this on the tables and chairs outside: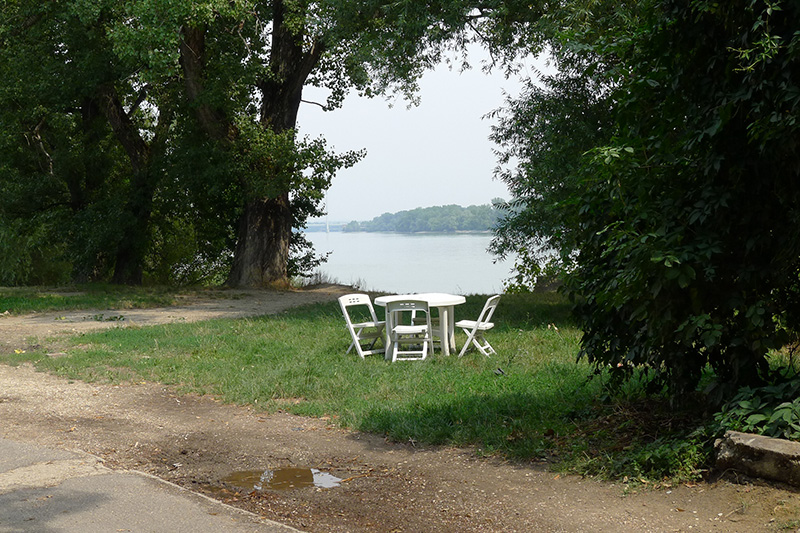 They also have good crepes (palacsinta), such as these with cocoa: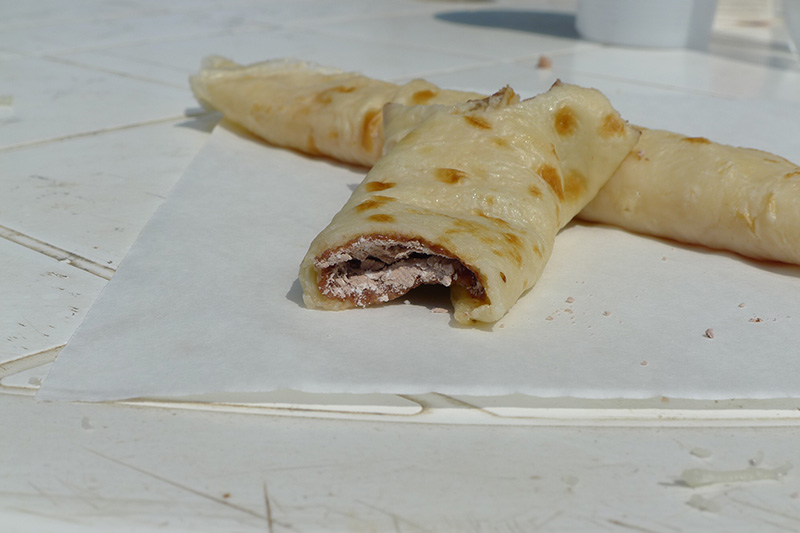 ...or these with jam…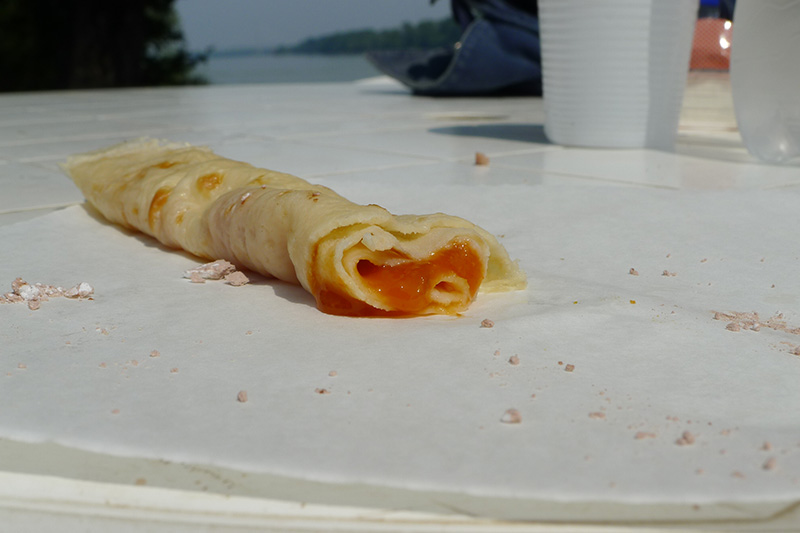 ...as well as other options. The basic lángos is 380, maxing out at 640 with various toppings. The crepes are 180 forints apiece. And while you stuff your face, the Danube flows by, as the bicyclists try to outrace the arrival of autumn and some dogs bark in the distance.
I'd like to add that the owner is really friendly, but it appears that she's become tired with cooking lángos for the past 30-40 years. She really has been in this line of work for so long, and would be happy to find something else to do (when we were there her daughter was helping out, who one day might take over).
This is the official food for the Indian summer, but unfortunately, you can only drop by on Saturday or Sunday. They're only open on weekends these days, and only during the warmer months. They said they would be open until the end of October, again, only on the weekends.
Lángosmágus
Address: 1039 Budapest, Kossuth Lajos üdülőpart 43-44.
Open: Sat - Sun 10:00 am - 6:00 pm, until the end of October
Disclaimer: As is our way, we popped in unannounced and paid for everything out of our own pockets. That's just the kind of guys we are.
Translation provided by Helpers Business and Immigration Services. Find us at www.helpers.hu
You may find the original article here.